Quote:
Originally Posted by
45nm
There was a delay originally slanted earlier in this quarter. It was due to the chipset issues that the 9XX chipsets were having. This originally precluded AMD from releasing their platform earlier in April/May. They pushed back the release date to June (Q2 2011). However there have not been any further delays or postponement.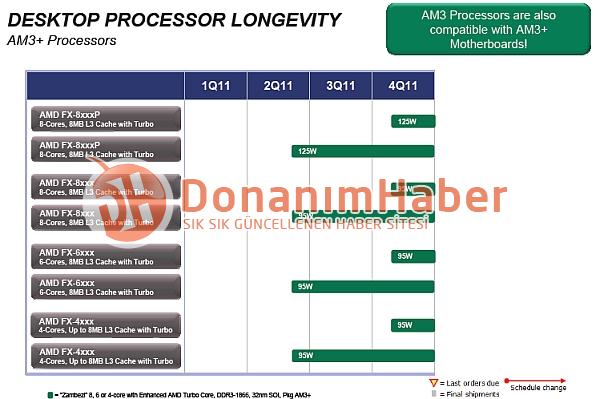 Sure, but that was a motherboard chipset issue, not a CPU issue. Didn't they already fix it, though?
CPU
Motherboard
Graphics
RAM
Core 2 Duo P7450 @2.7GHz
Pegatron G60VX (A12)
GeForce GTX 260M 1GB @610/1500/2000
Hynix 4GB DDR2 @1000MHz
Hard Drive
Optical Drive
OS
Monitor
Seagate Momentus 7200.4 320GB
LG GSA-T50N, HP dvd1170r
Windows 7 Home Premium 64-bit
HP W2207 22" (1680x1050)
Keyboard
Power
Mouse
Microsoft Digital media Keyboard 3000
Delta Electronics ADP-120ZB BB 120W
Logitech G500
View all
hide details
CPU
Motherboard
Graphics
RAM
Core 2 Duo P7450 @2.7GHz
Pegatron G60VX (A12)
GeForce GTX 260M 1GB @610/1500/2000
Hynix 4GB DDR2 @1000MHz
Hard Drive
Optical Drive
OS
Monitor
Seagate Momentus 7200.4 320GB
LG GSA-T50N, HP dvd1170r
Windows 7 Home Premium 64-bit
HP W2207 22" (1680x1050)
Keyboard
Power
Mouse
Microsoft Digital media Keyboard 3000
Delta Electronics ADP-120ZB BB 120W
Logitech G500
View all
hide details