Quote:
Originally Posted by
microman
i was with him until i saw the water blocks in there too... they are just gonna collect all the junk from the rads.
Yeah he tore down all the blocks and saw that the CPU was filled with crud.
The GPU blocks were fine though.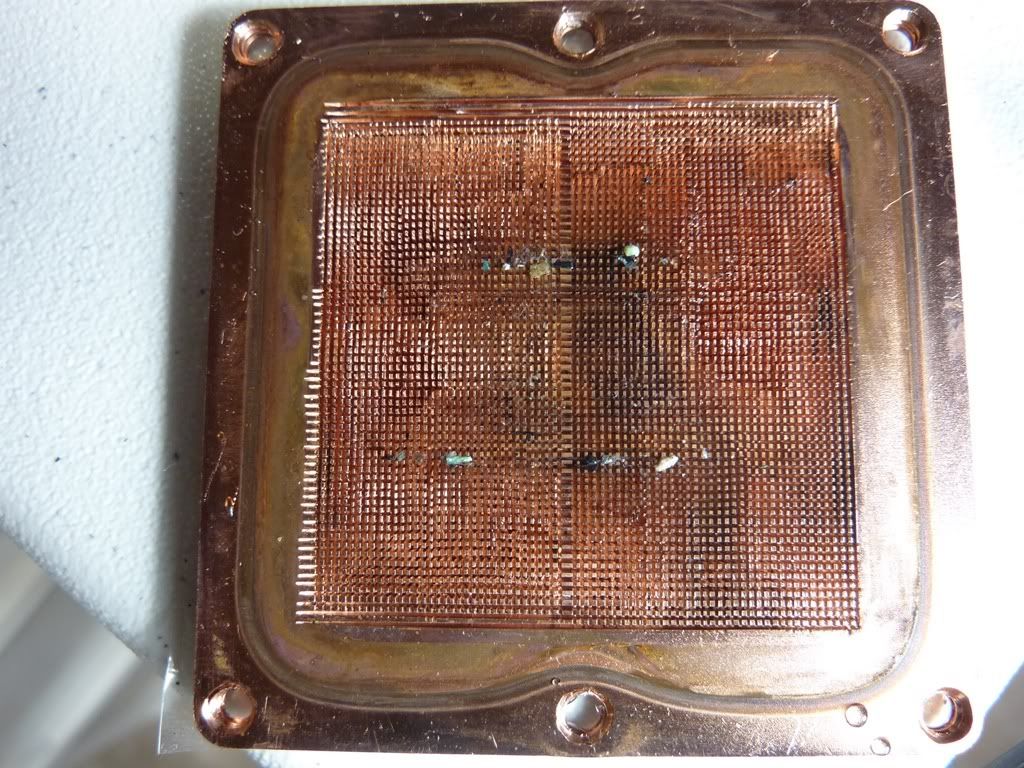 Here's a picture of his block, credits to Mia
CPU
Motherboard
Graphics
RAM
i7 950
EVGA E770
2x EVGA GTX 570
6GB Mushkin Redline Ridgeback
Hard Drive
Optical Drive
OS
Monitor
128GB Crucial M4/ 4x1TB WD Black/ 1TB F3
Lite-On 24x
Win 7 Ultimate x64
Acer H233H
Keyboard
Power
Case
Mouse
Filco Majestouch 2 w/ Red Switches
Corsair AX850
800D
Logitech G500
Mouse Pad
Steelseries QcK+
View all
hide details
CPU
Motherboard
Graphics
RAM
i7 950
EVGA E770
2x EVGA GTX 570
6GB Mushkin Redline Ridgeback
Hard Drive
Optical Drive
OS
Monitor
128GB Crucial M4/ 4x1TB WD Black/ 1TB F3
Lite-On 24x
Win 7 Ultimate x64
Acer H233H
Keyboard
Power
Case
Mouse
Filco Majestouch 2 w/ Red Switches
Corsair AX850
800D
Logitech G500
Mouse Pad
Steelseries QcK+
View all
hide details