Hey guys. The title says it all... Figured Ide share it on here since I havent seen many people do it. I actually only seen 1 person do it. If you have, throw your pics up!!
Anyways... Here is my comp before: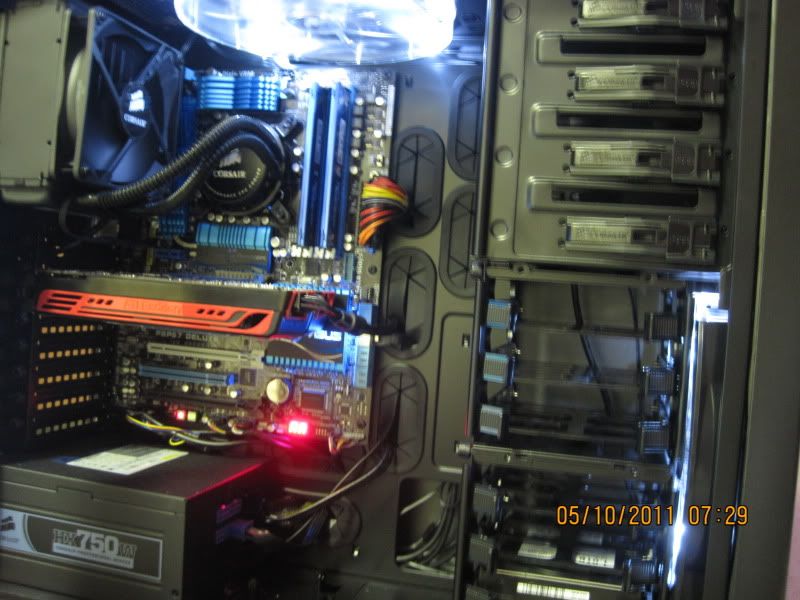 Quite clear that something stands out...
So I began. Most people here have seen an original XFX reference 5770, so they should have a clue of the before picture. I just pulled off the plastic protection film from the cover so it was prestine clean!
After taking the shroud off, I decided not to touch the fan (for painting). It would be simply too hard to clean it properly and get a nice enough finish that I would be happy with. I would take the time and tape it up and paint properly, but getting in there to remove the dust untill its all gone is too much.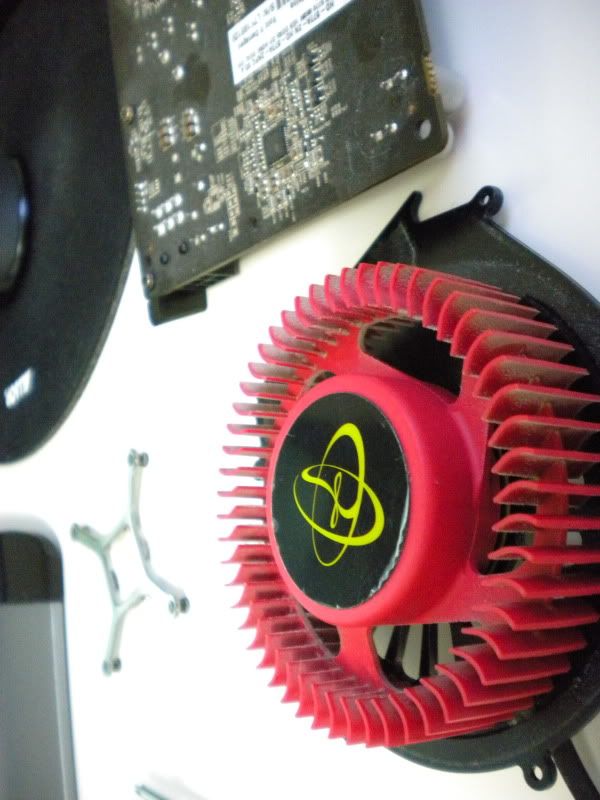 Anyways, I began taping.
This pic shows I used little cylinders to get into the gaps. I did not end up doing that. I taped from the other side because it was uncovered and it gave me much better results.
Getting that little piece of tape to stick in the line between the painted parts was a pain... but it got there.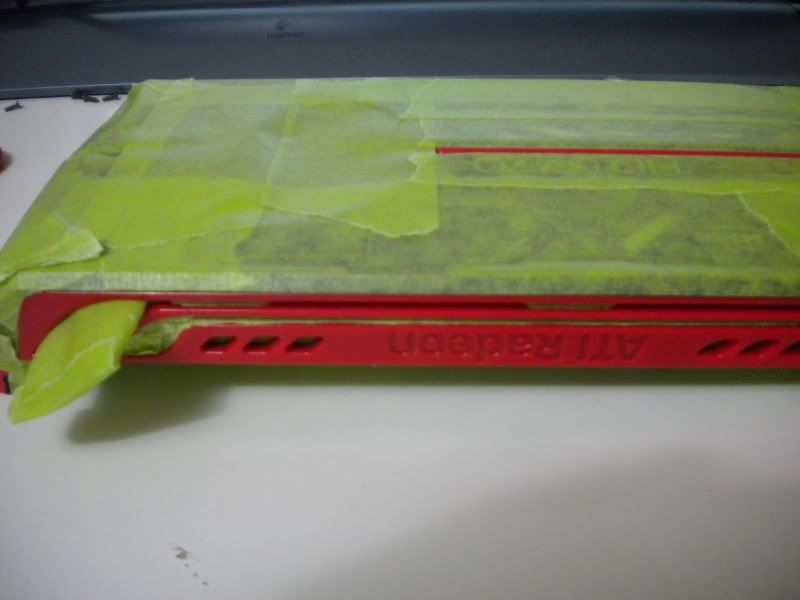 So thats bacially the major points to show... the rest just got taped up as tight as possible... and if you ever do this, heres a top tip: spray paint will get into anywhere. So make it tight. Tape twice, paint once (with multiple coats, as needed)...
After leaving the paint to dry, I took the tape off. In this picture you can see where some red points remain. This is from the inside of the shroud so I didnt worry too much. But you can tell where I taped intead of using those cylinders...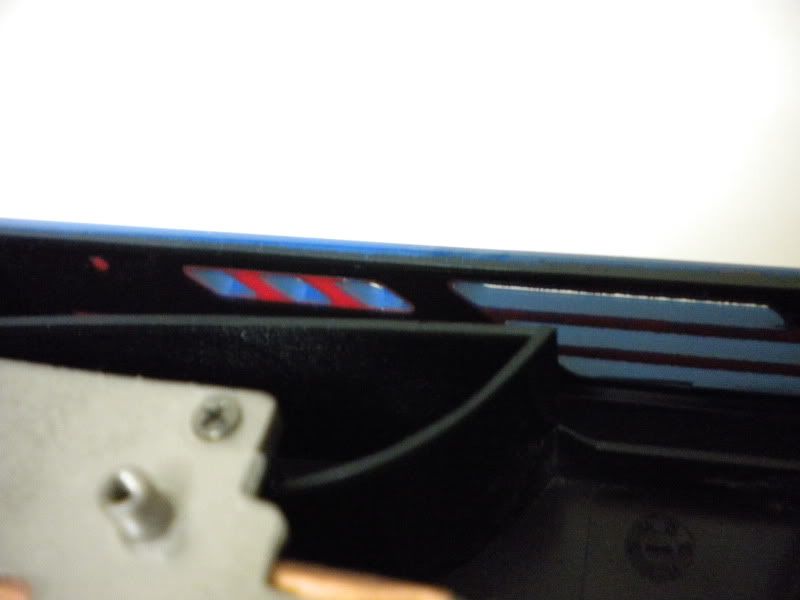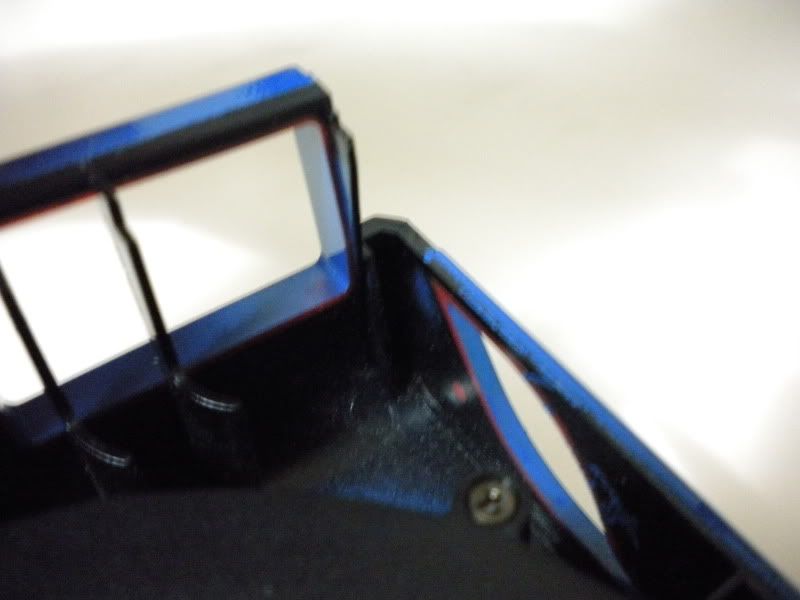 And just other minor errors I found...
And the final product showcase. Im happy with it... I will definately do a better job on the second one because Il know which areas are shown more than other. And I will most likely leave the red "stripe" red which is between the two XFX labels.
This is a part I was more worried about because its the first thing anyone would look at.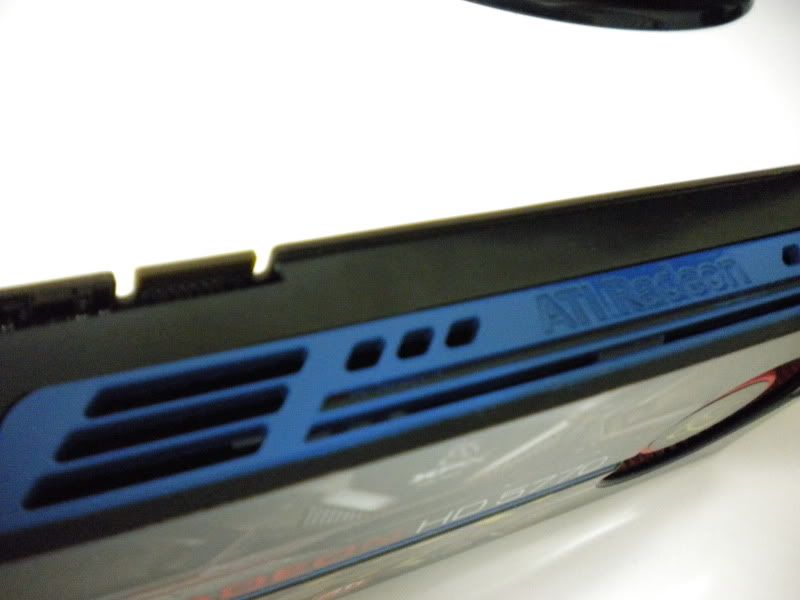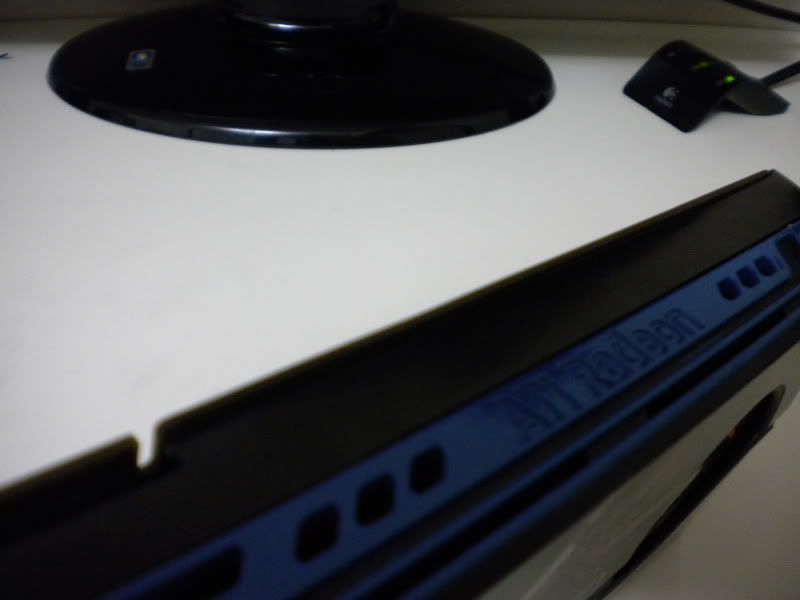 And the final case shots: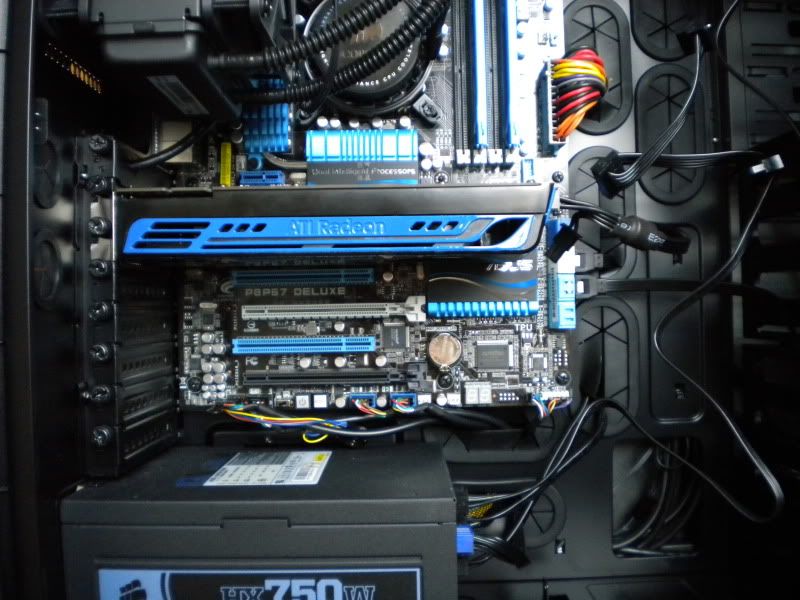 Give me your opinons. And yes, the stray cables in my case will be moved. Its a temporary drive I have. Im not going to keep it because I like the solid fully black ventilated look in the front of my 650T.