Hello, this is my first case log post, hope im doing everything right.
please dont negitive comment on cable management, thats not the point of this, and ill clean it up once my mods are done
The first thing i did was, i changed all the LEDS from blue to deep red, all are still 3mm size, the side and back fan, i did not buy them red, i bought them blue, and added the leds, i want there to be complete color consistency. Also, the fan that was used as a rear exhaust, i removed and put a clear on there, and put that one, on the side panel, better color flow that way i find.
Im only posting the last fan i did, as i dont really see the point in repeating the same process 4 more times, when its all the same.
What i want to do still
Paint my wooden legs black or red
Flip PSU upside down
Add a mural going down the right side of the case of Sith Lords (working on)
Add a second 120mm Red Led Fan (custom LEDS for consitency) on the side panel
PICs
The essential end result, notice how the side panel fan is mounted differently, and has a much larger clearance from the CPU heatsink
[IMG]http://i1097.photobucket.com/albums/g347/ggoodd1
/DSCN0234.jpg[/IMG]
All the tools i used, plus a screw driver and wire stripper.
i used 60/40 flux solder
After opening the fan mount up, i see a bit of dust, not bad for 6 months since last cleaning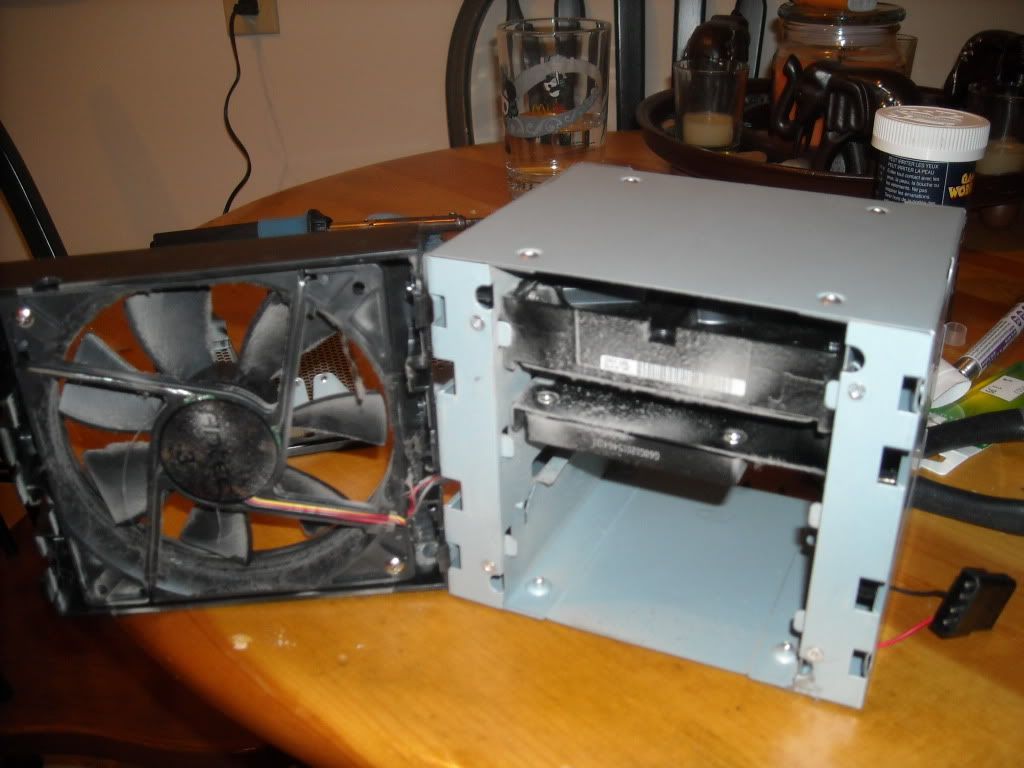 the duster i use, 4.99 Canadian.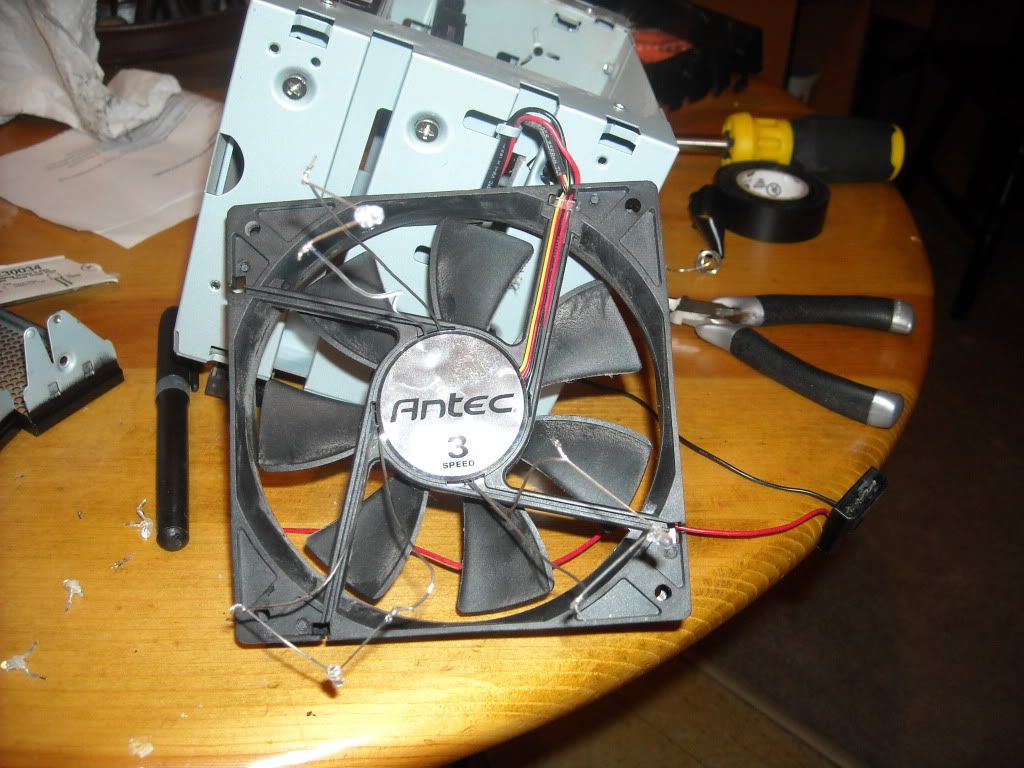 A 32inch 120 hertz Samsung TV with a 22 inch monitor below, that i use as a gadget/temp monitor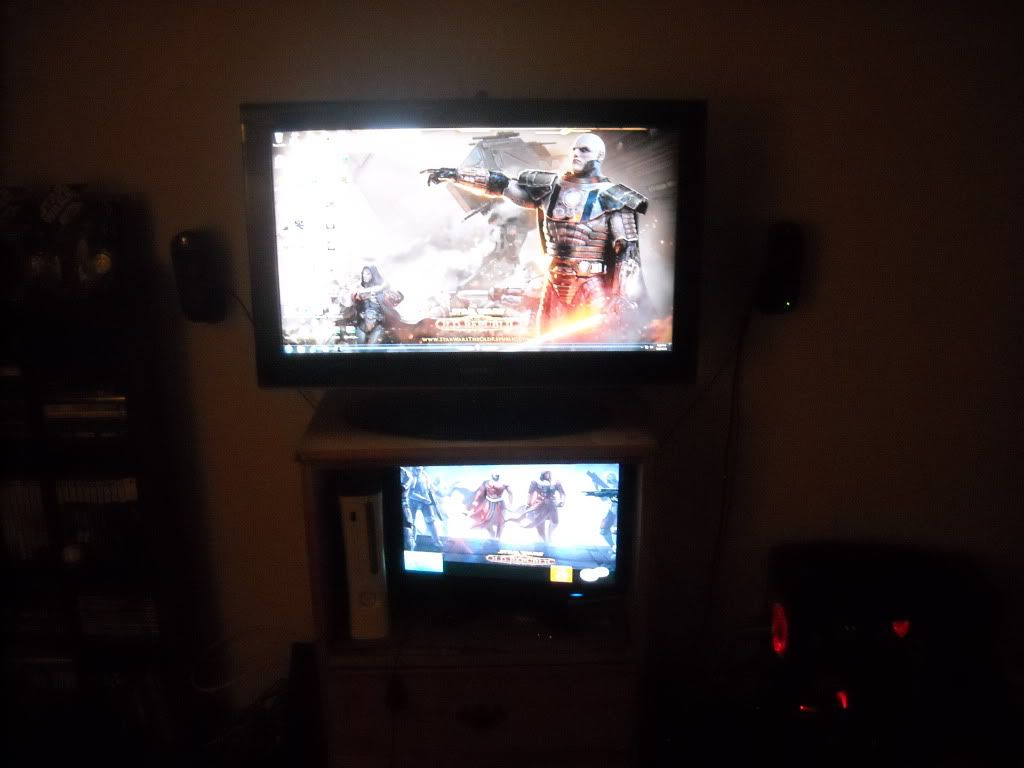 I can turn off the fan controller display, i usually do.