Hey Guys at the risk in posting this thread in the wrong community, I'm here to share my thoughts and news on this steam release game coming soon! Would love to meet more people on here who are interested in this series or want to become interested as well. I'm pretty educated in street fighter and dont mind playing with newcomers! And since most of my friends lack the pc to even think of handiling this game (which isnt much sadly) I'm definetly looking to meet some people down to play when it is released. But enough about me onto the game.
Steam Copy And Paste
Super Street Fighter® IV Arcade Edition features a roster of 39 characters. This includes characters from the original Street Fighter IV such as Ryu, Chun-li, El Fuerte, and Rufus, while adding the 10 characters from Super Street Fighter® IV and 4 new characters, including classic combatants Yun, Yang, and Evil Ryu as well as the all-new Oni.
Beyond characters, Super Street Fighter® IV Arcade Edition adds all-new balancing, better online functionality, and the fully-featured Replay Channel, on the PC for the first time.
New Playable Characters: Four new challengers enter the ring: Yun, Yang, Oni and Evil Ryu.
Updated Character Balancing: Features all new character balancing, further refining gameplay.
Updated Replay Channel:
Replay Follower: Be able to follow up to 5 separate player replays making it easier to find your favorite players' latest replay.
My Channel Advanced: Allows players to distribute their replay data to up to 50 players.
Elite Channel: Watch replay data from elite players who have a rating of 3000PP (player points) or more.
All playable SSFIV characters will be unlocked out of the box, including Yun & Yang, Oni, and Evil Ryu.
Details In A Nutshell
If The last game you played was SFIV on PC Well than you're in for a great bundle you are getting the 10 New characters from SSFIV and the 4 New ones from SSFIV AE, It Will feature a live replay channel where your videos will get uploaded once you reach a certain ranking (3kPP) Which than puts you in the elite channel where people are free to watch your replays. They will have a following feature where you can basically subscribe to a certain player and follow up on them and try and pick out tips from their style of gameplay! So basically there is a built in youtube lol. Also all your matches are saved into a battle log which you can than save on your HD ( So far i know this is in console Version Not 100% on PC but seeing as to how this is a port i would only imagine its coming over).. And the last big thing is that characters are getting re balanced. I will make a list of some of the known re balances if requested.
NEW CHARACTERS
YUN
&
YANG
YUN ULTRA 1
[ame]
http://www.youtube.com/watch?v=cYiI2TJTIBM[/ame
]
YUN ULTRA 2
[ame]
http://www.youtube.com/watch?v=vQ8XCspQKUU[/ame
]
YANG ULTRA 1
[ame]
http://www.youtube.com/watch?v=lM8M6aCrNks[/ame
]
YANG ULTRA 2
[ame]
http://www.youtube.com/watch?v=d78tMdZcgLw[/ame
]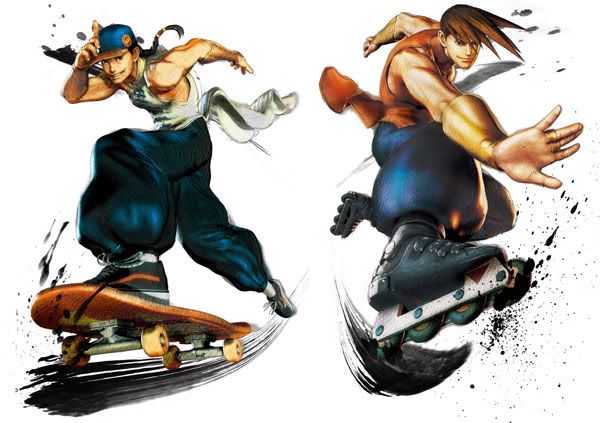 ONI AKUMA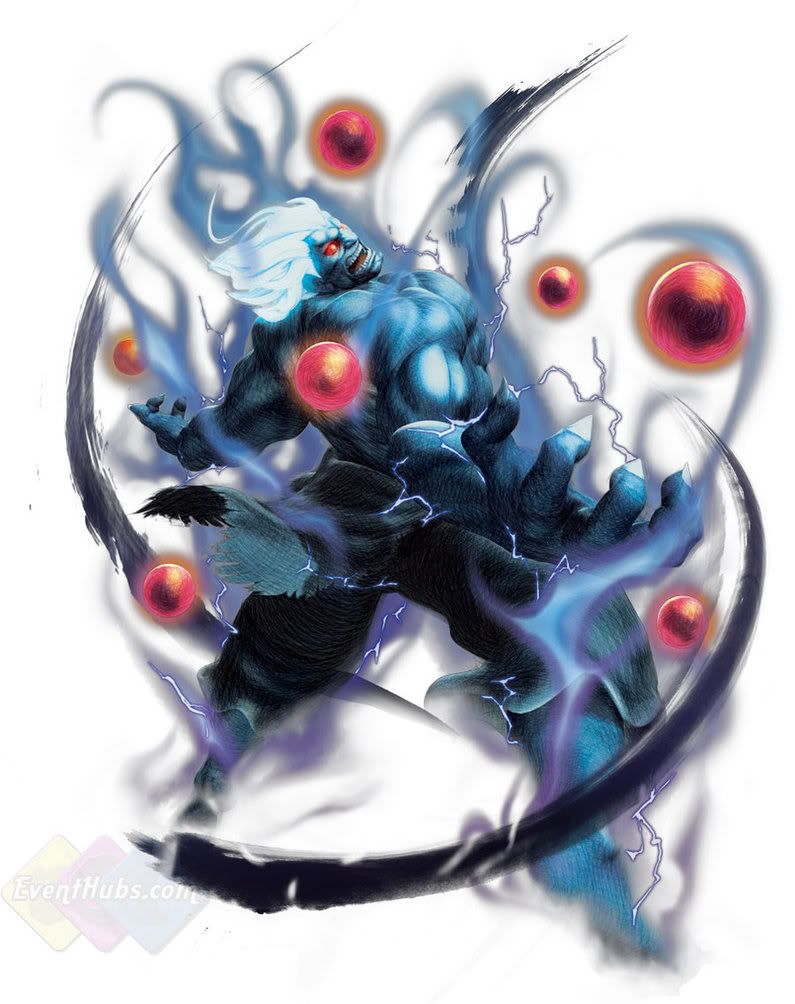 ULTRA 1
[ame]
http://www.youtube.com/watch?v=XBi5SEK0Eo4[/ame
]
ULTRA 2
[ame]
http://www.youtube.com/watch?v=7gla-Z8gs6w[/ame
]
EVIL RYU
ULTRA 1
[ame]
http://www.youtube.com/watch?v=aoMKjgBgBQA&feature=related[/ame
]
ULTRA 2
[ame]
http://www.youtube.com/watch?v=_0SRZ0ZSqtE[/ame
]
Edited by nykeiscool - 6/1/11 at 10:54am
CPU
Motherboard
Graphics
RAM
i7 2600K 4.5Ghz
Asus P8P67-Pro B3
MSI FROZRII 6950
8GB G-SKILL RIPJAWS CL8 1600
Hard Drive
Optical Drive
OS
Monitor
OCZ 3 120 GB + 3 1TB Spinpoints.
Sony DVD R/RW DL
WIN7
Dell U2410
Keyboard
Power
Case
Mouse
Logitech G510
Corsair HX 750W
Corsair 700D
Logitech G9x
View all
hide details
CPU
Motherboard
Graphics
RAM
i7 2600K 4.5Ghz
Asus P8P67-Pro B3
MSI FROZRII 6950
8GB G-SKILL RIPJAWS CL8 1600
Hard Drive
Optical Drive
OS
Monitor
OCZ 3 120 GB + 3 1TB Spinpoints.
Sony DVD R/RW DL
WIN7
Dell U2410
Keyboard
Power
Case
Mouse
Logitech G510
Corsair HX 750W
Corsair 700D
Logitech G9x
View all
hide details