No experience with lucky CPU's, but my Q8400 has done 4ghz @ 1.3v. I think its pretty decent considering the temps it was giving, the Q8400 is also very known to be bad overclockers.
Questions:
How do i turn speedstep off on Gigabyte motherboards?
Should i turn speedstep off, or leave it on?
Is it a good clocker?
MAX TEMP: 56c (40 mins of prime)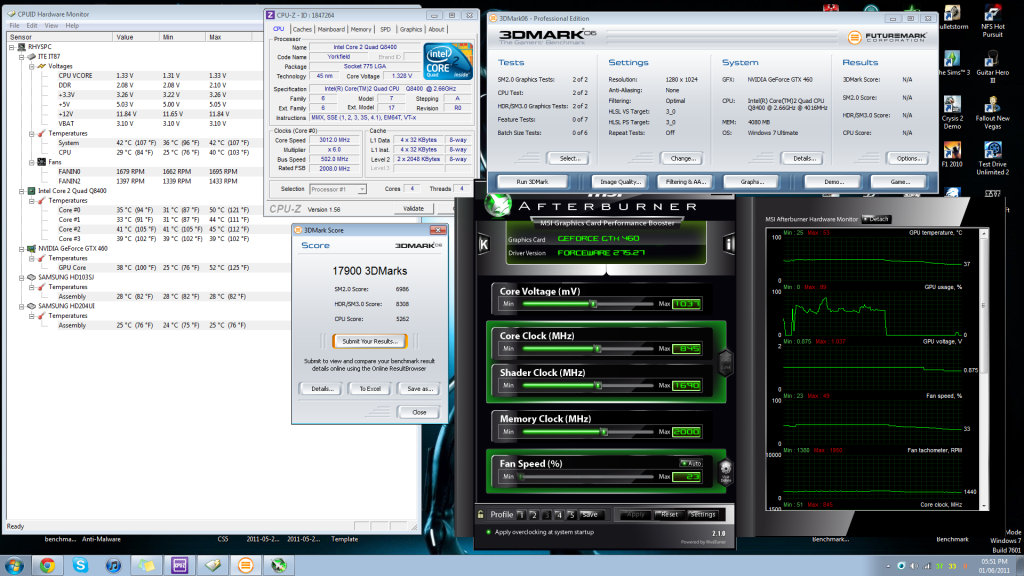 Me old Q8400 is about on par with a i7 860 at rendering! hehe
Edited by Rowey - 6/1/11 at 11:33am