Quote:
Originally Posted by Shoggy 
We have to admit that radiators where a thing that we have neglect over the last years. So far the most radiators that we offered lately are Asiatic, the only exception was the airplex Revolution. We were tired of dealing with quality issues that we always had with them so mid last year we decided to produce the radiators in our halls in Benniehausen, Germany. This was a radical step for us and therefore we felt that this must be something innovative which will get some attention in the market and should be the state of the technology at Aqua Computer for the next years.

Stephan(from AC) had several ideas which not only lead to a new radiator but to a new modular system: the airplex modularity system (ams). This system is completely modular and has many advantages over other available systems at the market.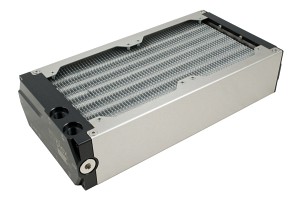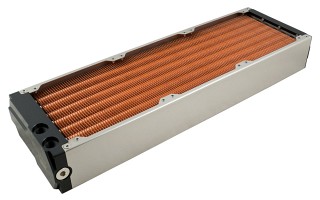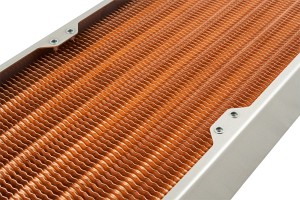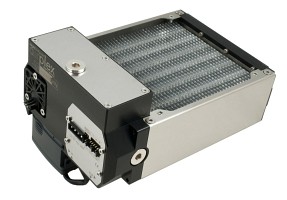 Main features:
absolutely modular system
patent-protected connector system
consistent counter flow principle
extreme huge cooling performance
very compact - shorter than the most other radiators, only 146 mm wide
expandable in all dimensions, unlimited size
no solder residues since no parts are soldered
demountable to every single part which also allows easy cleaning if necessary
system with independent loops in one radiator
optimal flow / parallel tubes
no coating for perfect heat transfer
many colors available for the side frames (stainless steel brushed, aluminum black, blue, red)
optimized fins for low fan speeds and great performance when used passive
no mixed metals (especially no tin), no aluminum has contact to the water
CNC produced Delrin and stainless steel parts
high accuracy of the parts allow a perfect assembly of all parts
riveted threads
very extensive range of accessories (reservoir, pump modules, stands, filter, sensors, ...)
approved operating pressure of 5 bar (other radiators <1bar)
copper fins available for best performance
Source(German)
Source(English)
Prices /Availability
Edited by Artem - 6/2/11 at 10:56am