I have a 240x120 hanging off mine ATM.
I was going to get hte fan plate, but decided have easy acess to the front is the whole point of the chassis so I came up with this.
Firstly I just 'hung' the rad off the back and it worked fine.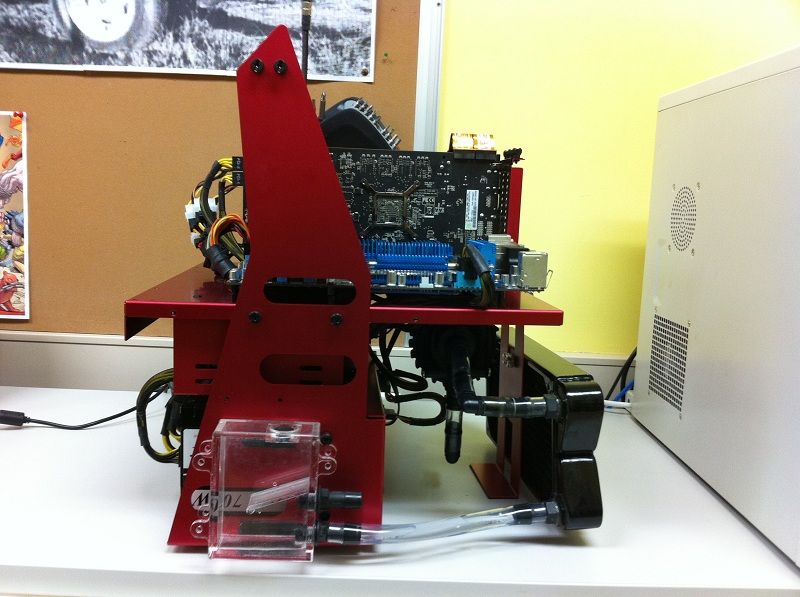 But it moved a little too much when i picked the rig up, so for my 2nd build I made up a simple little bracket for it. It attached to the 2 centre threaded holes on the radiator and secures it well.