Mikecdm has sent me his GTX 280 for modding. This is the first Volterra controlled GPU I've had at my desk, so I'm doing some studying with the card and reading up on the datasheet.
The card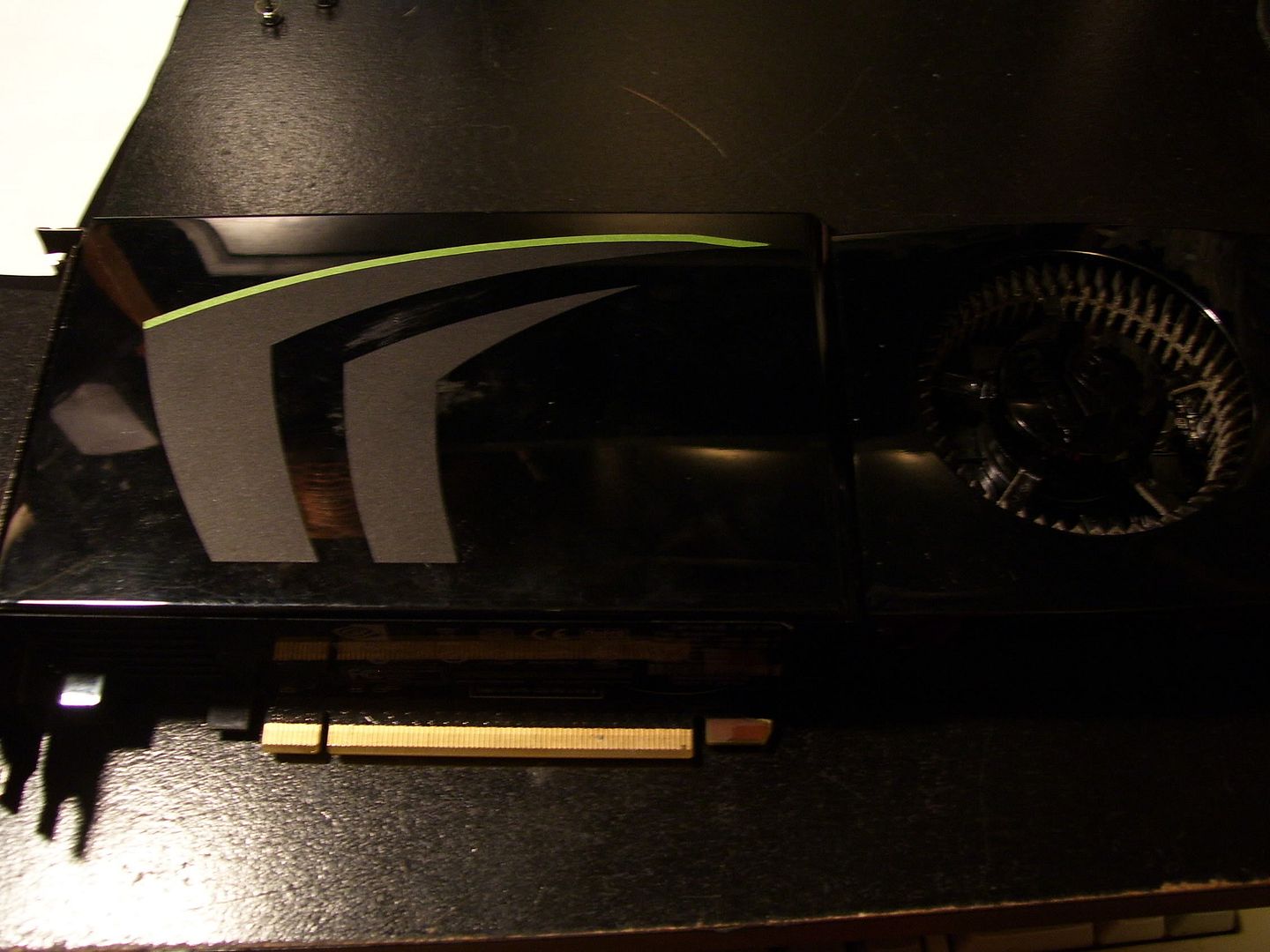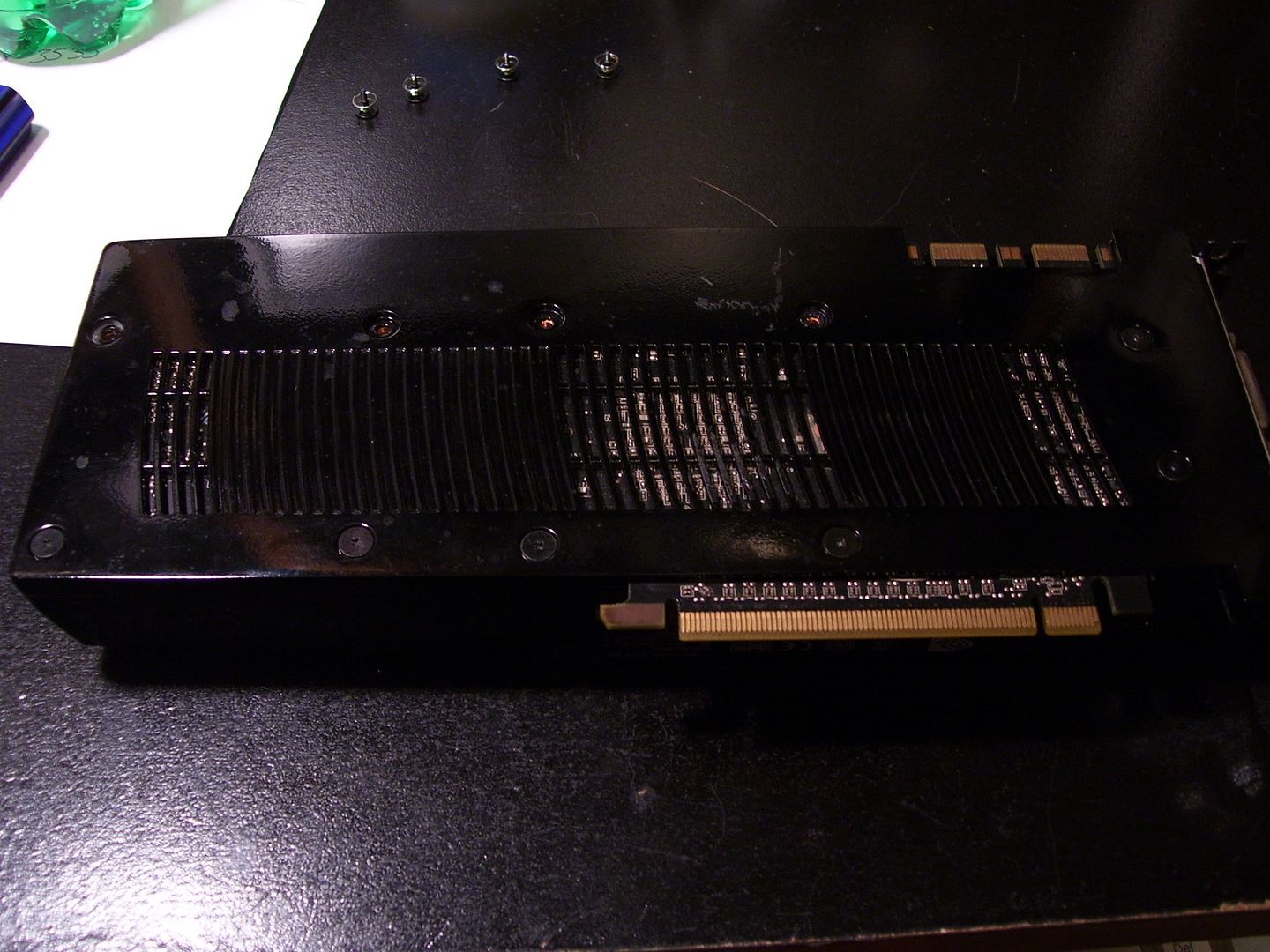 Removing this backplate so I can do some live probing with it.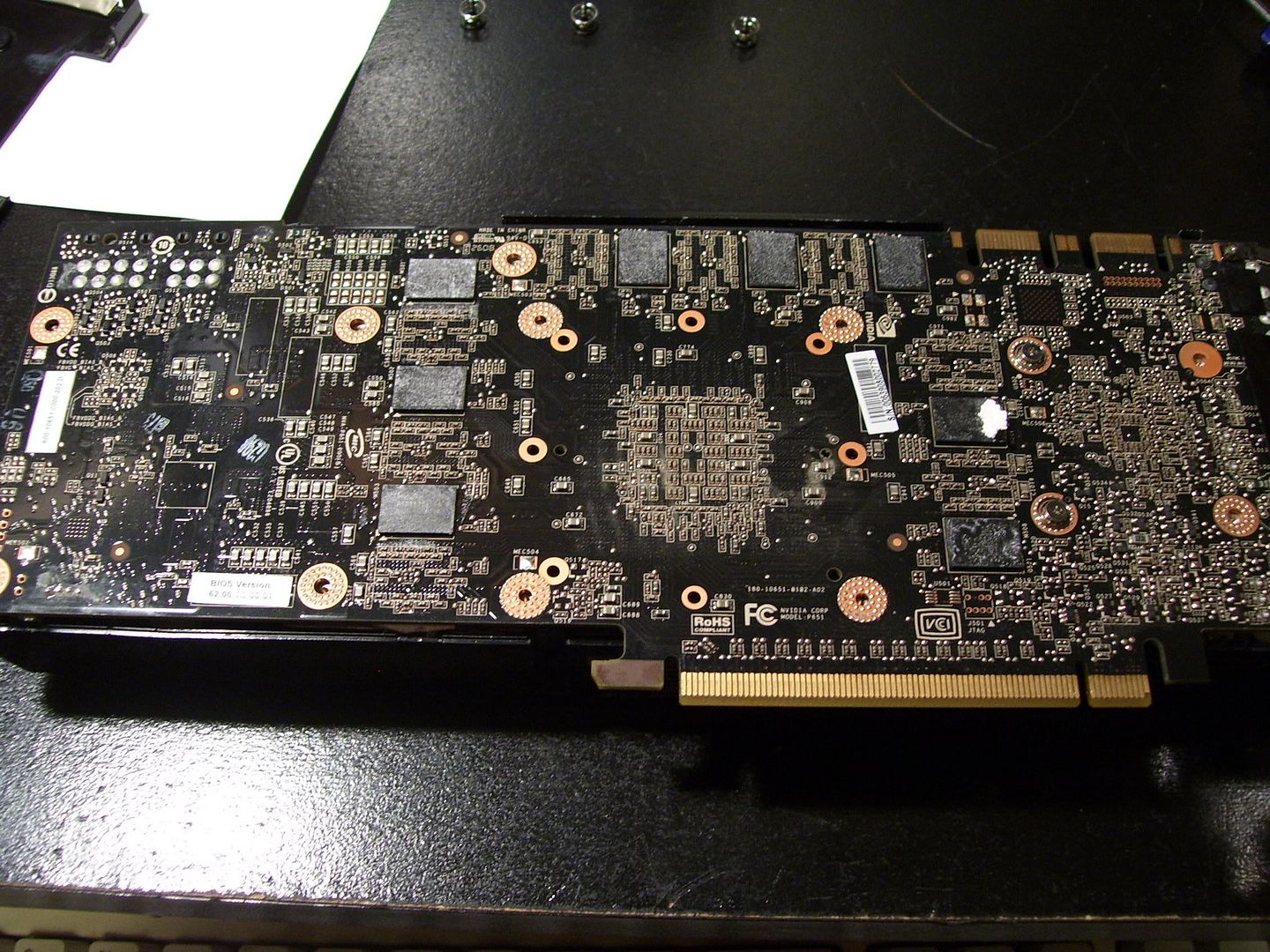 First off I wanted to make sure I could get the voltage slider unlocked in MSI's Afterburner. Worked like charm. No, I didn't actually hit apply with 1.7v.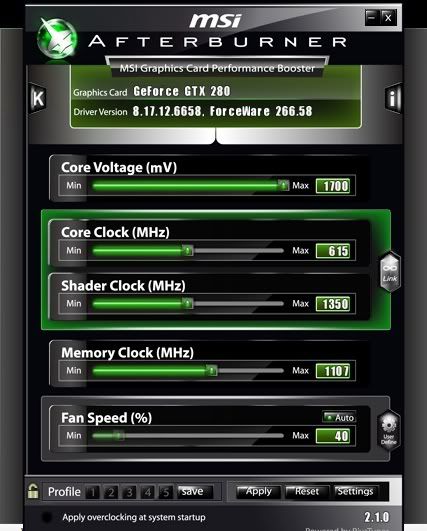 Measure points added for GPU, VDD, and VDDQ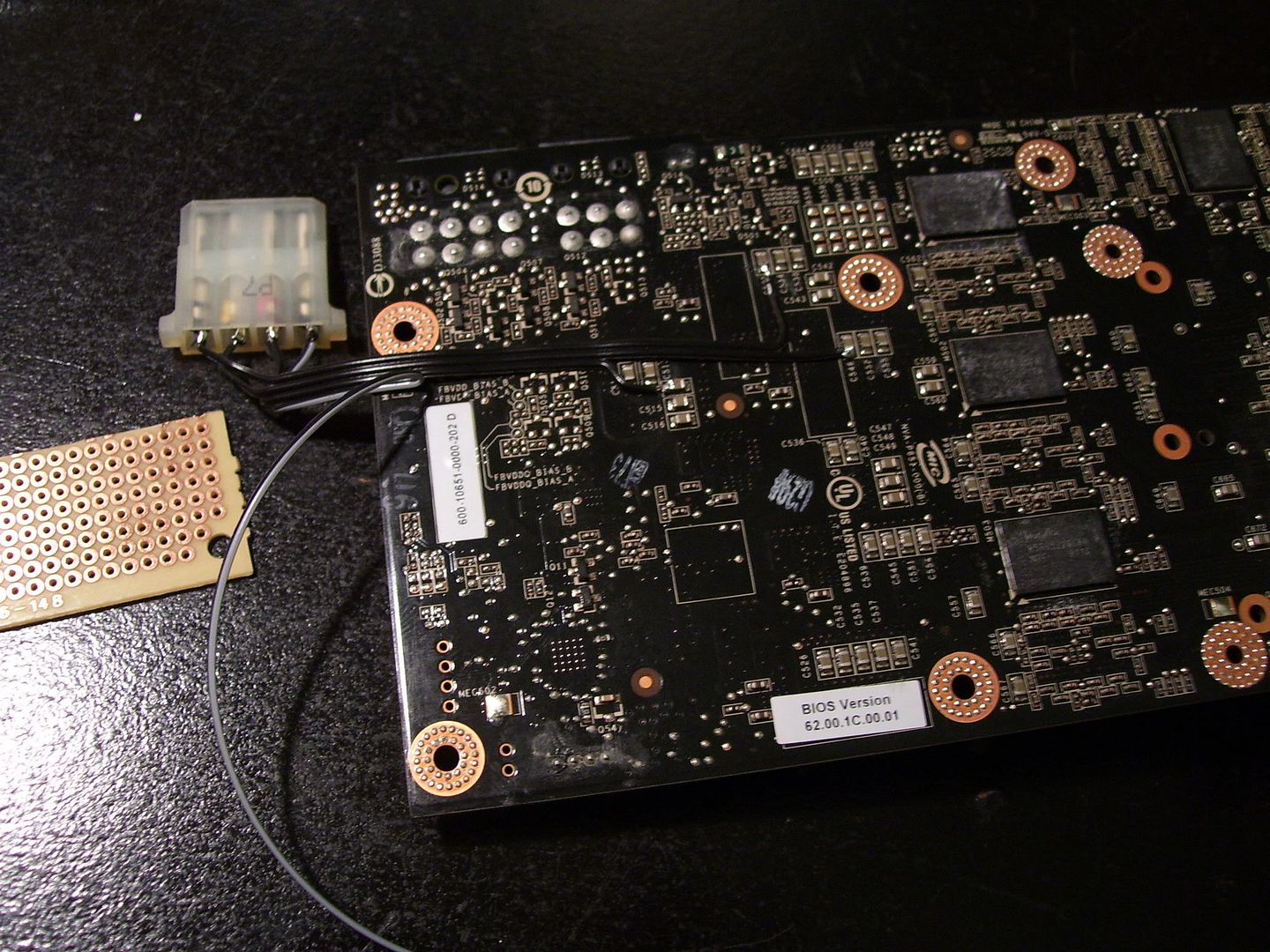 Mods planned:
vGPU (Doing this for him even though software voltage should be enough)
OCP mod
Capping.
Would like to figure out the memory mod, but looks like it's controlled by the same Volterra IC as the GPU and the datasheet is very different from other VRM controllers. It's a little confusing from what I'm use to. Just a part of continuing education.
CPU
Motherboard
Graphics
RAM
E8400, E8600, 980BE
T2RS+, P5E3, TA890FXE
8800GTS's,GTX's,GS,Ultra's,9600GT
Lots of D9's and some crap DDR3
Hard Drive
Power
Case
Seagate 250GB + 80GB WD for benching
TT 875w, Corsair 650TX
Custom bench station
View all
hide details
CPU
Motherboard
Graphics
RAM
E8400, E8600, 980BE
T2RS+, P5E3, TA890FXE
8800GTS's,GTX's,GS,Ultra's,9600GT
Lots of D9's and some crap DDR3
Hard Drive
Power
Case
Seagate 250GB + 80GB WD for benching
TT 875w, Corsair 650TX
Custom bench station
View all
hide details