just thought i would share with you something i have built.
about 7 months ago i decided to set up my rig on the coffee table so I could enjoy watching TV whilst I worked/gamed but it didn't take long for my set up to dwarf my living room see below:
so i fired up solidworks and went about designing a table where i could hide the screen away whilst the computer was not in use or for whenever we had guests.
then luckily I managed to get hold of some free floorboards so over the course of a few evenings and weekends and with a lot of help from my father the design started to take shape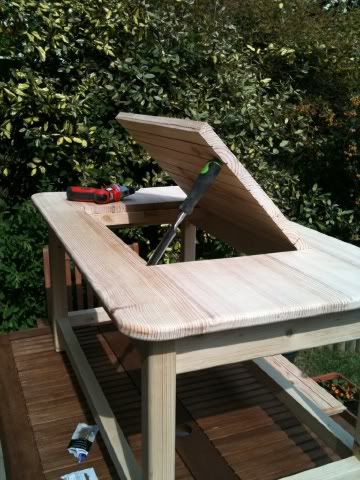 the underside of table, screen fits...just!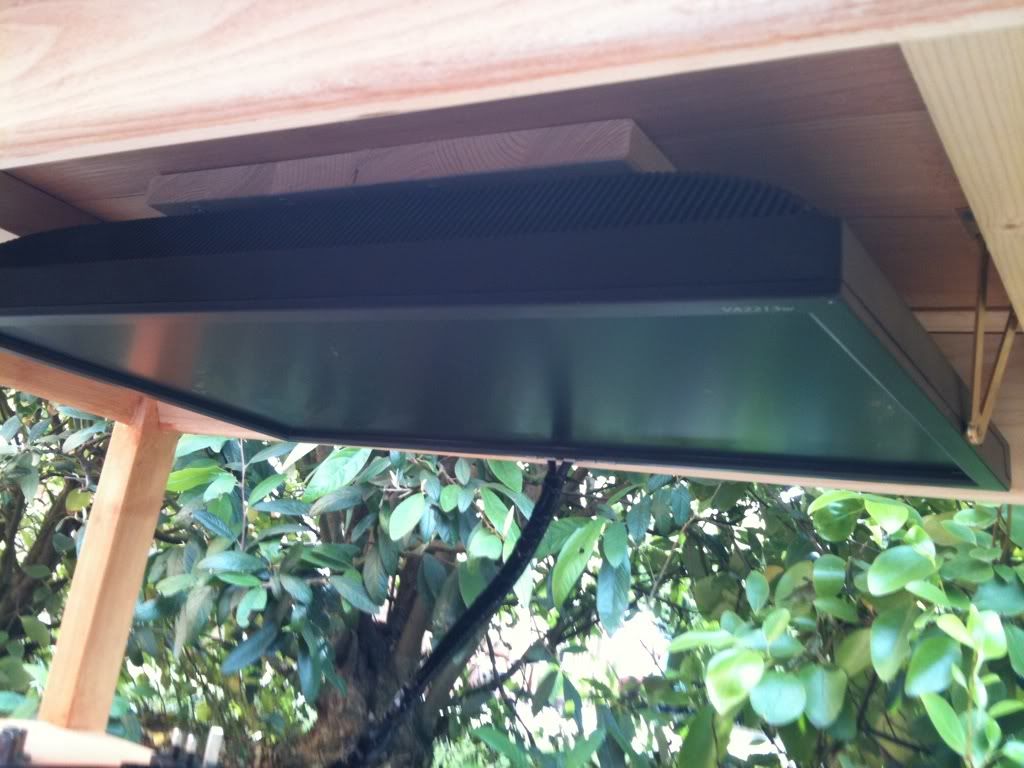 and finally the finished article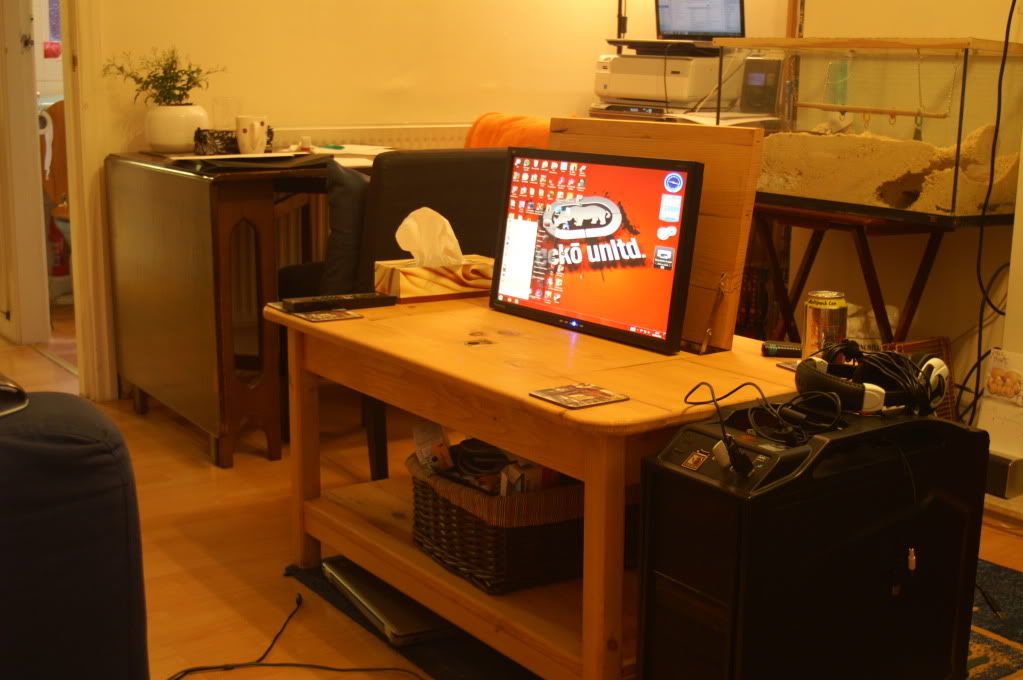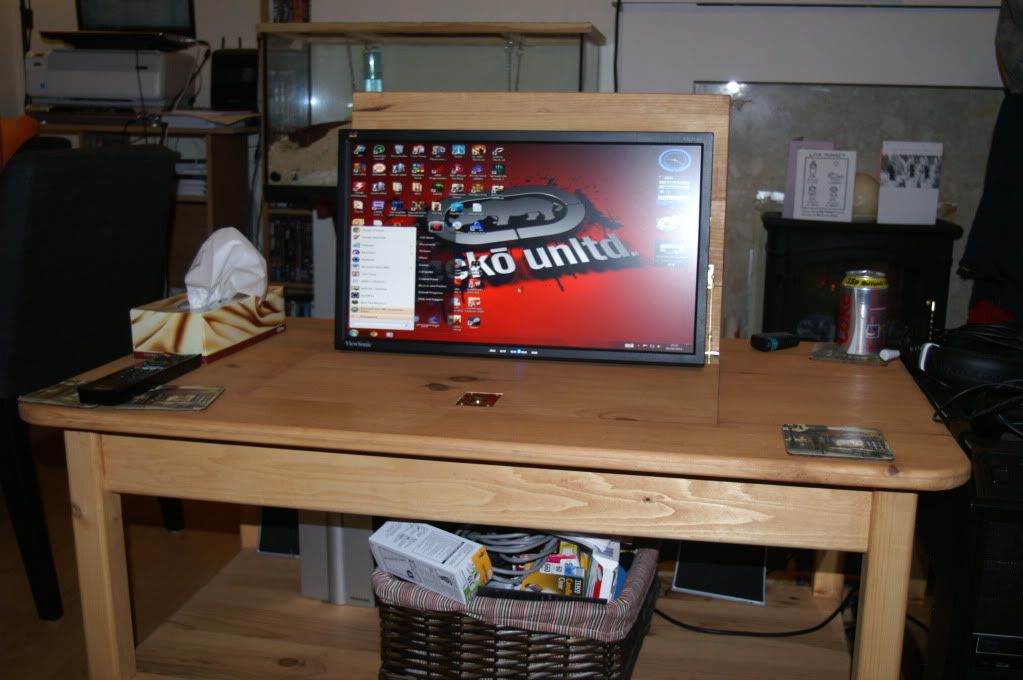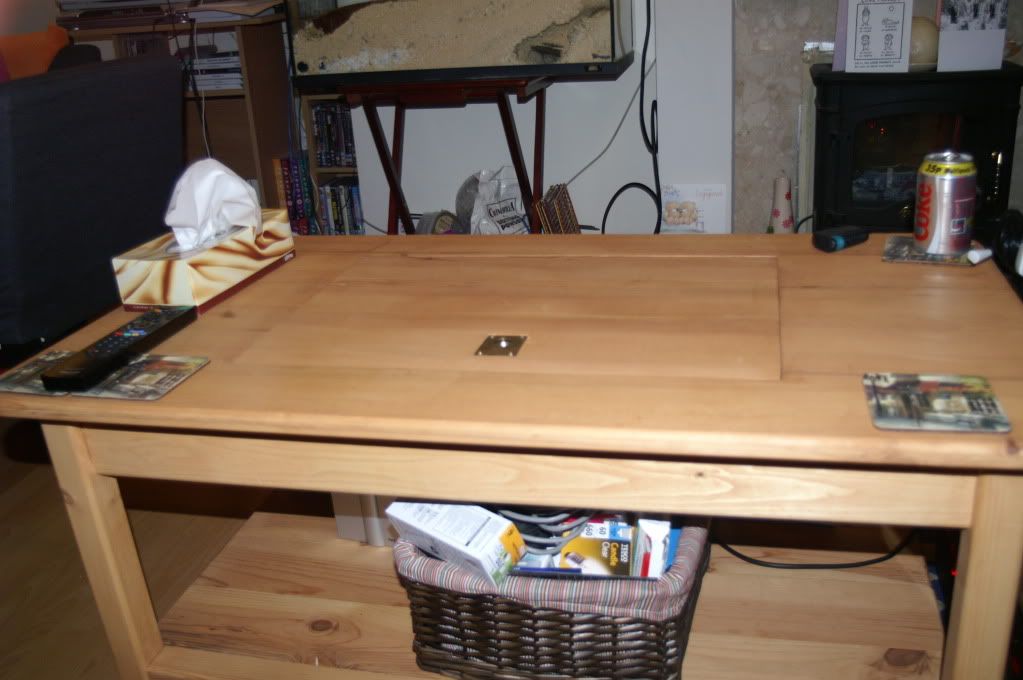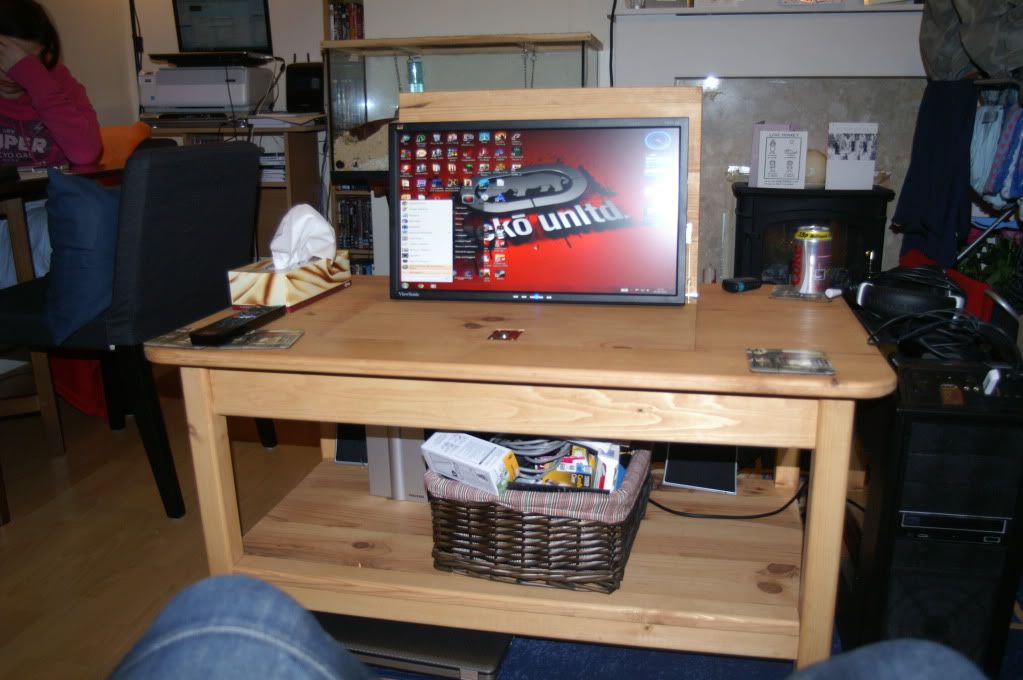 showing the placement of the filling board to cover up the hole whilst the screen is up.
after the success of this project i am currently designing another coffee table that has a motorised screen that moves vertically and can be raised to desk height to work on...all from the push of a button.
feel free to leave any comments
CPU
Motherboard
Graphics
RAM
i7 2670QM
Bios unlocked
NVIDIA GT540M (OC GT55M Speed)
8gb 1333MHz
Hard Drive
Hard Drive
Optical Drive
Cooling
WD 750gb
Samsung 840 pro SSD
Removed for SSD!
what cooling? burning
OS
Monitor
Keyboard
Mouse
Windows 7 x64 home premium
15.6" HD LED
clinky stylee
touchpad
View all
hide details
CPU
Motherboard
Graphics
RAM
i7 2670QM
Bios unlocked
NVIDIA GT540M (OC GT55M Speed)
8gb 1333MHz
Hard Drive
Hard Drive
Optical Drive
Cooling
WD 750gb
Samsung 840 pro SSD
Removed for SSD!
what cooling? burning
OS
Monitor
Keyboard
Mouse
Windows 7 x64 home premium
15.6" HD LED
clinky stylee
touchpad
View all
hide details