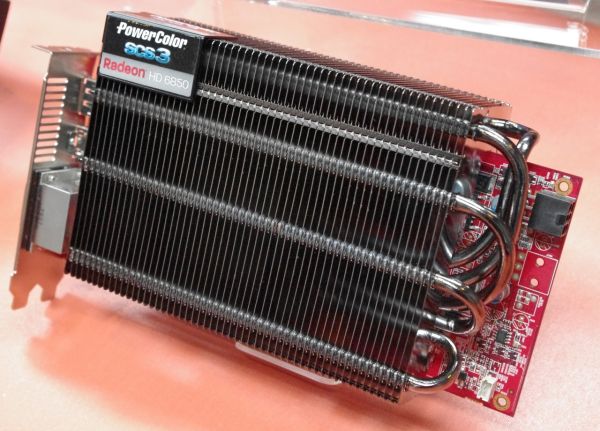 Quote:
In terms of raw power in the veil of silence, we have to look at the AMD side of things and Powercolor, who have wrapped a HD6850 (yes, you read that right) in a passive heatsink using 5 heatpipes – this thing is massive:
Source
This was just too good to Overlook!
All I gotta say is SWEET!!!!