Quote:
Late last year it was revealed that Apple purchased a 98-acre campus from Hewlett Packard, just up I-280 in Cupertino. Last night, Apple CEO Steve Jobs, in trademark black turtleneck and jeans, explained Apple's plans for the space to the Cupertino City Council. Here's what the new 4-story building holding 12,000 employees will look like when it's completed in 2015: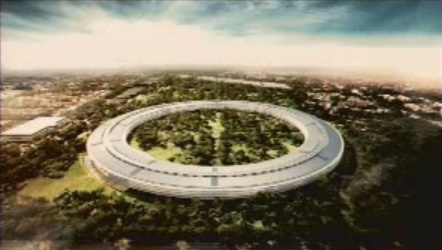 http://www.macrumors.com/2011/06/08/...-apple-campus/
For the presentation:
http://www.youtube.com/watch?feature...&v=gtuz5OmOh_M
12,000 people is more people than my hometown. Amazing.
CPU
Graphics
RAM
Hard Drive
Intel 3.06 GHz C2D
Radeon HD4670
12GB 1067MHz DDR3
1TB 7200RPM
Optical Drive
Cooling
Cooling
OS
8x SuperDrive
Air
Air
OS X 10.7.2
Monitor
Keyboard
Power
Case
27" 2560 x 1440 LED
Wireless BT
310W PSU
Aluminum Enclosure
Mouse
Mouse Pad
Magic Mouse
None
View all
hide details
CPU
Graphics
RAM
Hard Drive
Intel 3.06 GHz C2D
Radeon HD4670
12GB 1067MHz DDR3
1TB 7200RPM
Optical Drive
Cooling
Cooling
OS
8x SuperDrive
Air
Air
OS X 10.7.2
Monitor
Keyboard
Power
Case
27" 2560 x 1440 LED
Wireless BT
310W PSU
Aluminum Enclosure
Mouse
Mouse Pad
Magic Mouse
None
View all
hide details