guys i cant take it anymore, every time i open Borderlands and play after 30min or so my PC hard locks and the screen turn into THIS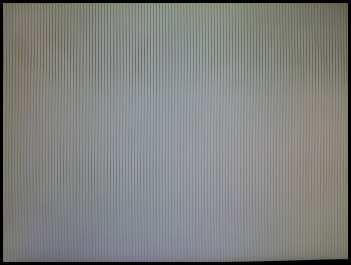 so i though ohh well maybe its my OC, i set my CPU, RAM to stock clock speeds and i get the same problem.
i though well maybe its my 11.5 Drivers which everyone is saying its a bad Driver, so i removed it and installed 11.3 and i get the something.
i played BC2 which is more demaning game than stupid Borderlands for 3 god dam hours and nothing not a single error.
and dont think i didnt research this on OCN forum, ohhh i did and every dude who every played Borderlands on an ATI GPU is having the same problem, some people fixed it by simply installing the latest Drivers and some RMA their card and got it fixed
so why would you please tell me why does this only happen with Borderlands WHY!!!?
sorry for being so stupidly angry its just this game made me do the following:-
1-run Prime95 AGAIN for 12 hours for absolutely no reason
2-reset my OC even though my PC passed 12 hour test
3-reinstalled Borderlands
4-reinstalled Drivers 11.5 - 11.5b - 11.4 - 11.3 - 11.2 - 11.1
5-reinstalled Windows 7
[Added]
i did do a 1 hour stress test on my 5870 using software called FurMark and the settings are 1080P and AAx8 and AFx16 and my 5870 is overclock from 850/1200 to 900/1300 temps never got above 70C on the GPU
[Added and maybe solved]
ok so i finally solved this stupid problem, so what i did is run Borderlands as administrator (i don't know how can this affect the problem but there you go) and downed clock my GPU speed to 850/1200 instead of 900/1300.
i played for an hour now and so far so good, if anything new happen i'll make sure to post it.
thankx for everyone who help me
Edited by Fantasy - 6/10/11 at 8:07am