I found a local powder coating business that can powder coat at "affordable prices".
Here are some automotive part quotes
. They also paint things other than cars obviously, bikes, furniture, etc.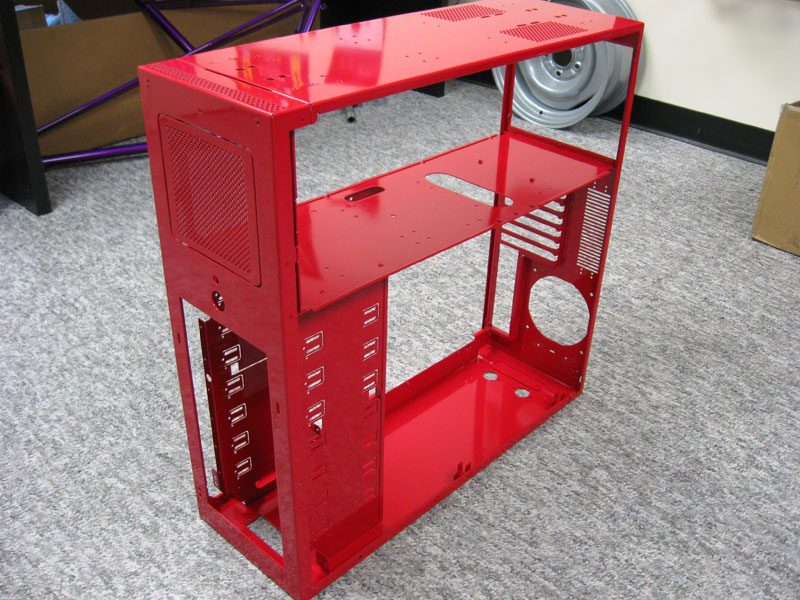 Etc.
Anything I should know if I want to powder coat? Maintenance, difficulties, etc? I'm looking for a flat/semigloss black and dark grey. Would a clear coat be necessary for powder coating? Any special services I should ask for when they paint computer cases?
I asked for a rough quote. They said...
For something like this I cannot give an exact estimate because it really depends on sizes, color & how many screw holes are in each. To ball park it I would say maybe $60-$100 or so but like I said it really all depends on sizes.
Price sound average for a computer?
PS: Does anyone have any pictures with the HAF932 completely de-riveted? I would love to get a somewhat accurate quote from this guy..