i love sleeved cables. i'm gonna attempt it as that's what I'm gonna order next.
So how about some teaser pictures of "some" of my new stuff going into monster air v2 and the new monitor.
added a 5770 video card tonight, My 6750 went out two days ago but it's going to be RMA'd to gigabyte and when it get back it will be in crossfire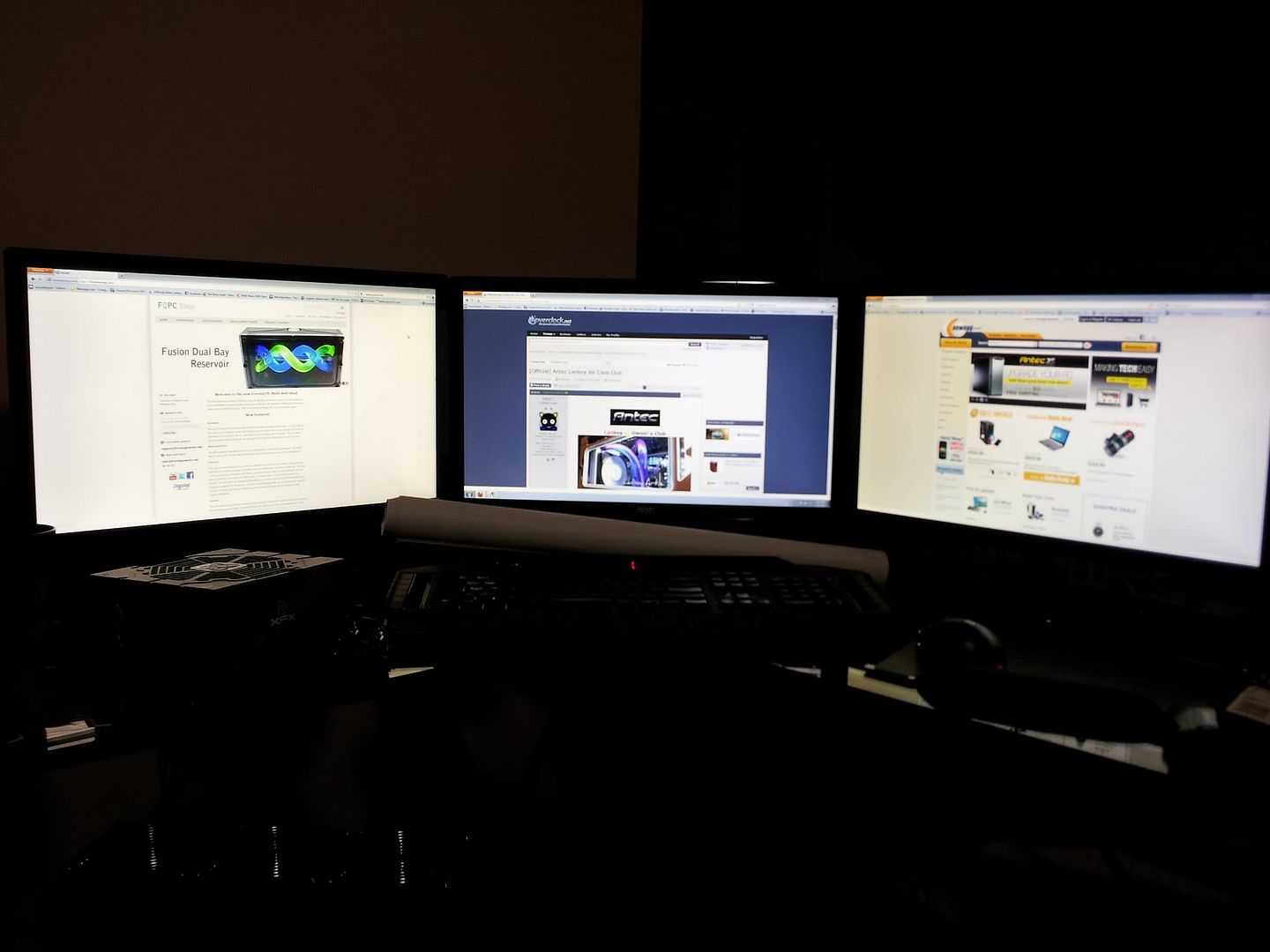 This picture is not lanboy related but it's my computer in it's temporary housing as the lanboy gets a full makeover. I added the UV lights tonight. There is one clear tube as I did not wanna cut up any more green tube because the lengths are all gonna be different in monster air v2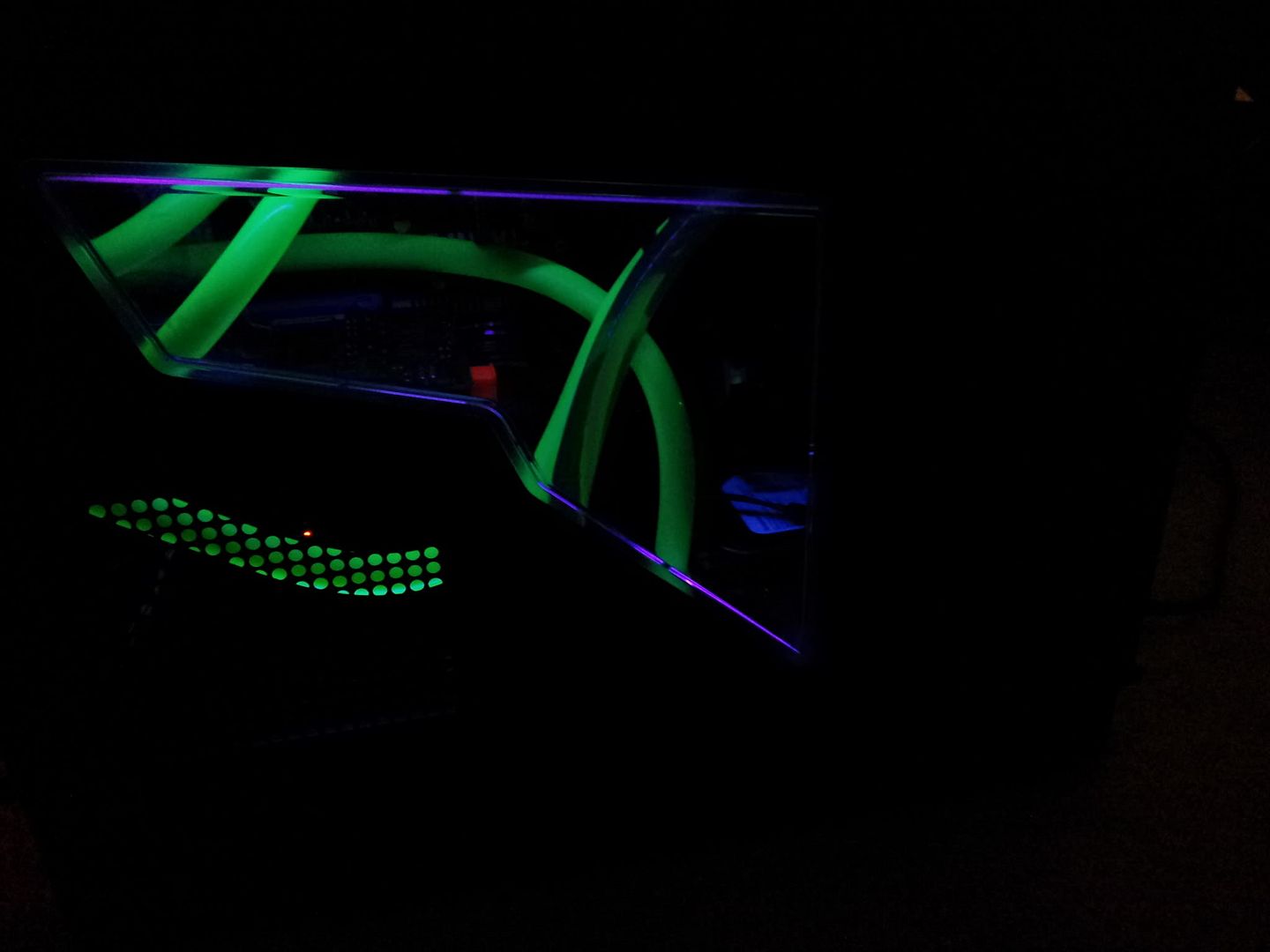 I splurged on a new power supply XFX 750 (re-badged seasonic!!!) A roll of white carbon fiber vinyl that I waited forever to get here, and lastly I found a GPU water block at microcenter for $23.00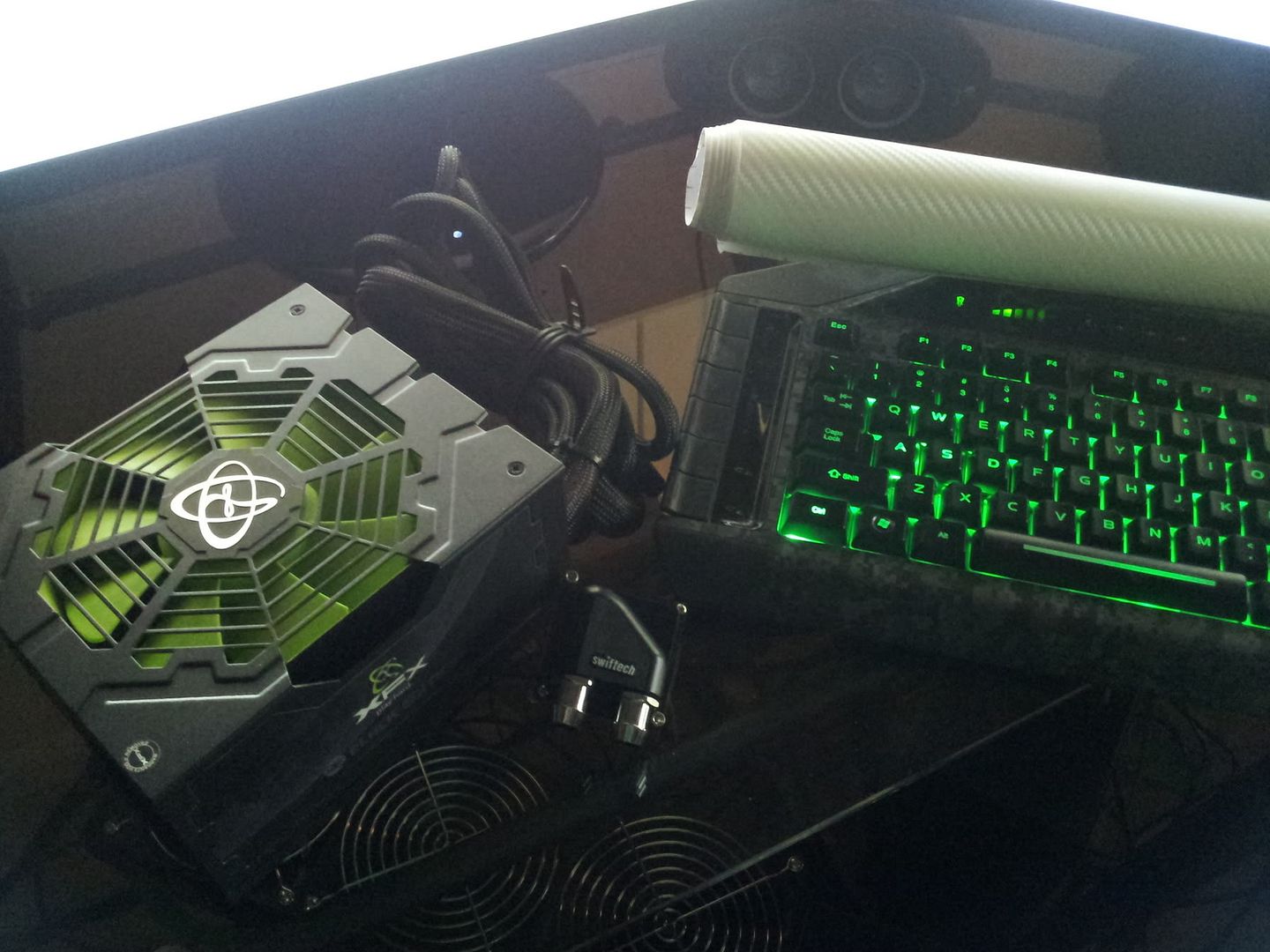 also bought some sheet metal for some custom stuff.
There is a lot more that's not listed but gonna have to wait and watch my build log.