Hiya guys i bought a Antec VERIS PREMIER Multimedia Station.And the thing blew me away.I bought it not expecting much i just wanted something that looked cool and filled a couple drive bays.Now i use this thing every day and love it.I use the iMedian Hd software and the IMon utility and it plays all my media files and much more.Heres some of the things it does:
1) Power on and off Pc from remote control
2) Plays and stores all my pictures videos ect.
3)Plays blu ray files such as .mkv .mt2s ect including avi ect without plugins.
4) also has current news ,weather,email checker ect.
5) Looks great and does alot more then i listed.
Honestly guys look around the web at these things and read about them.It is one of the best investments i ever added to my pc and gets used all day everyday.
Heres some Photos: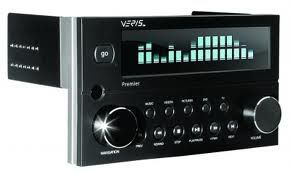 Imedian Hd Software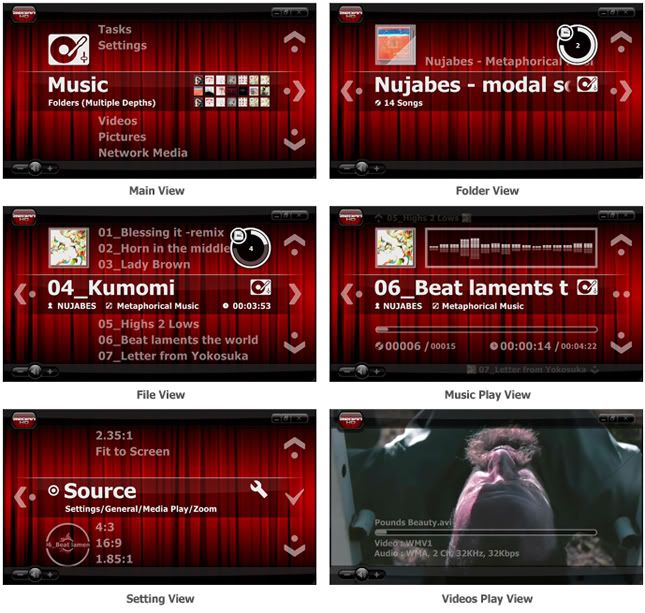 The complete multimedia solution for your PC
The Multimedia Station family is a complete solution for home theater PC builders: a stylish IR receiver, a remote control and iMEDIAN HD by iMON software for media management and playback. With four distinct models available, the Multimedia Station can fit the needs of all builders, while the included iMEDIAN HD software supports full 1080p resolution and is compatible with Windows MCE, Windows Vistaâ"¢, Windows XPâ"¢ and Windows 7. The Multimedia Station provides all the hardware and software you need to turn your PC into an entertainment center in one easy-to-use, easy-to-install package.
Features:
IR receiver with LCD display to see system information, adjust the volume, check email status, and more
IR receiver mounts in external 5.25" drive bay
Sleek remote with incredible functionality, allowing user to play and manage media, change settings, and browse via the easy-to-use Thumb Pad Mouse controller
IMEDIAN software allows the playback of most media formats through internal codecs, full 1080p HD support, and a simple and convenient graphical interface
Support for CD/DVD, removable storage, network media, and digital/TV analog cards
Fully compatible with all versions of Windows XP â"¢, Windows Vista â"¢, and Windows 7
CPU
Motherboard
Graphics
RAM
Intel i7 2700k
AsRock Fatal1ty Professional Z68 Gen3
PowerColor Hd6970 2gig (Reference)
Corsair Dominator Gt's 1.5 volt
Hard Drive
Hard Drive
Optical Drive
Cooling
2 OCZ Vertex 3's Striped Raid 0
2Tb WD Black
Asus Dual Layer Burner
Custom Loop
OS
Monitor
Keyboard
Power
Windows 7 Ultimate 64 bit
Hanspree 23" 1080p Monitor Hdmi and 55" Toshiba...
Microsoft Sidewinder x6 Gming Keyboard
Painted and Fully Sleeved Cougar 1050watt
Case
Mouse
Mouse Pad
Audio
NZXT Phantom White (Chrome Yellow Now! )
Cyborg Rat 5
Cheapo organomic one.
Bose Campanion 3
View all
CPU
Motherboard
Graphics
RAM
i5 2500k @ 5ghz
AsRock Fatal1ty P67 Professional
Powercolor Hd6970
Corsair Dominator c9 2133mhz Ram kit
Hard Drive
Hard Drive
Optical Drive
Cooling
OCZ VERTEX II
WD Black
Asus Dual Layer Dvd Burner w/Lightscribe
EK HD6970 water block (Nickel)
Cooling
Cooling
Cooling
Cooling
EK Gpu Ram Plate
EK Dominator Ram cooler
Rasa RS360 KIT
Magicool Extreme Dual 120mm Radiator
Cooling
Cooling
Cooling
Cooling
3 Bitspower Ratory 1/2IDx3/4OD Compression Fitt...
7 Bitspower Compression fittings
High Quality anti kink Primochill 1/2x3/4 Tubing
9 NZXT fANS (8 120'S and 1 140)
OS
Monitor
Keyboard
Power
Microsoft Windows 7 Ultimate 64 bit
Handspree 23" 1080p Hdmi and 55" Toshiba Led (H...
Microsoft wireless keyboard 3000 v2
Modded Cougar SX850 (Painted and Sleeved)
Case
Mouse
Mouse Pad
Audio
Modded NZXT Phantom
Basic Microsoft Optical mouse for now.
Black Gel Orgenomic Mousepad (not sure brand na...
2.1 Klipsche System (was top of the line 4 year...
Other
Other
Antec Veris Premier
Nzxt Sleeved Led Kits (White)
View all
hide details
CPU
Motherboard
Graphics
RAM
Intel i7 2700k
AsRock Fatal1ty Professional Z68 Gen3
PowerColor Hd6970 2gig (Reference)
Corsair Dominator Gt's 1.5 volt
Hard Drive
Hard Drive
Optical Drive
Cooling
2 OCZ Vertex 3's Striped Raid 0
2Tb WD Black
Asus Dual Layer Burner
Custom Loop
OS
Monitor
Keyboard
Power
Windows 7 Ultimate 64 bit
Hanspree 23" 1080p Monitor Hdmi and 55" Toshiba...
Microsoft Sidewinder x6 Gming Keyboard
Painted and Fully Sleeved Cougar 1050watt
Case
Mouse
Mouse Pad
Audio
NZXT Phantom White (Chrome Yellow Now! )
Cyborg Rat 5
Cheapo organomic one.
Bose Campanion 3
View all
CPU
Motherboard
Graphics
RAM
i5 2500k @ 5ghz
AsRock Fatal1ty P67 Professional
Powercolor Hd6970
Corsair Dominator c9 2133mhz Ram kit
Hard Drive
Hard Drive
Optical Drive
Cooling
OCZ VERTEX II
WD Black
Asus Dual Layer Dvd Burner w/Lightscribe
EK HD6970 water block (Nickel)
Cooling
Cooling
Cooling
Cooling
EK Gpu Ram Plate
EK Dominator Ram cooler
Rasa RS360 KIT
Magicool Extreme Dual 120mm Radiator
Cooling
Cooling
Cooling
Cooling
3 Bitspower Ratory 1/2IDx3/4OD Compression Fitt...
7 Bitspower Compression fittings
High Quality anti kink Primochill 1/2x3/4 Tubing
9 NZXT fANS (8 120'S and 1 140)
OS
Monitor
Keyboard
Power
Microsoft Windows 7 Ultimate 64 bit
Handspree 23" 1080p Hdmi and 55" Toshiba Led (H...
Microsoft wireless keyboard 3000 v2
Modded Cougar SX850 (Painted and Sleeved)
Case
Mouse
Mouse Pad
Audio
Modded NZXT Phantom
Basic Microsoft Optical mouse for now.
Black Gel Orgenomic Mousepad (not sure brand na...
2.1 Klipsche System (was top of the line 4 year...
Other
Other
Antec Veris Premier
Nzxt Sleeved Led Kits (White)
View all
hide details