I toyed with ideas for a long time. Most people install their aquatube reservoir either in the front, top, or in the middle of their case on a mid-plate. I wanted to avoid the front, and since I didn't have a mid-plate, I decided I was going to make one....
Then I changed my mind. Why not a complete stand-alone base for the aquatube and the pump?
First, I bought a 8/32 threaded rod, some 8/32 aluminum spacers that were threaded, and a hollow aluminum rod from Ace hardware.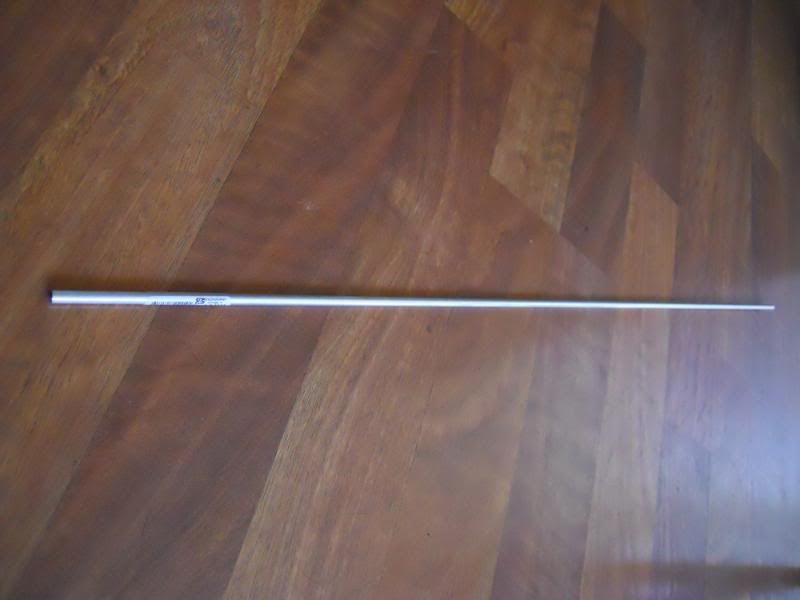 I cut the threaded rod down into 4 sections.
SPARKS OF DOOOOOOOM!
Then I threaded them through the top-plate and the mid-plate with the aluminum spacers, these acted as clamps and I used some washers on the very bottom to secure the spacers.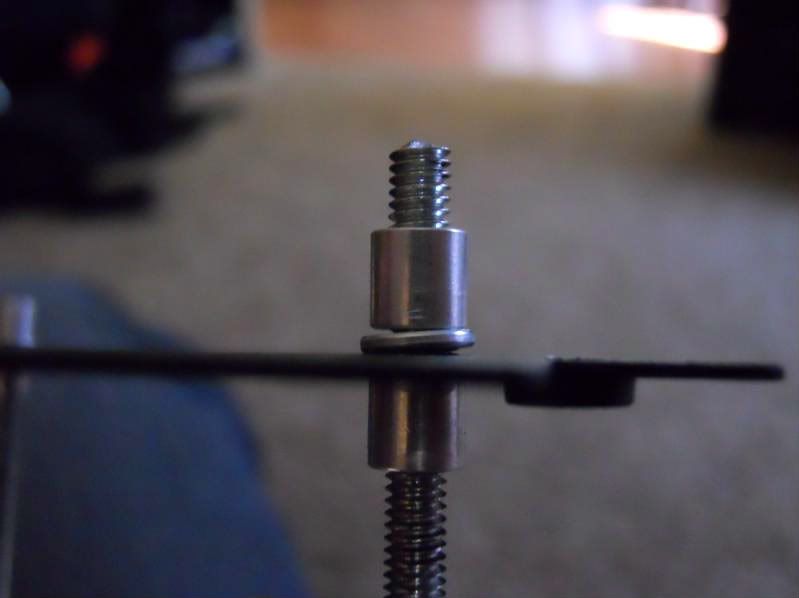 I secured the tops with 8/32 hex cap head screws, not only because I like the look of them, but because they match the theme of the Aquatube screws.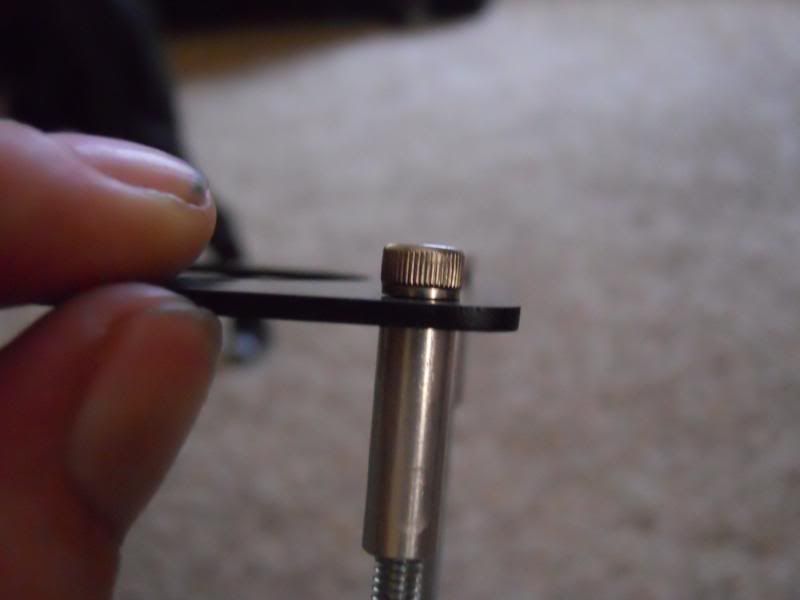 Since the rods were just a tad too long, I once again cut them down a little.
SPARKS OF DOOOOOOM!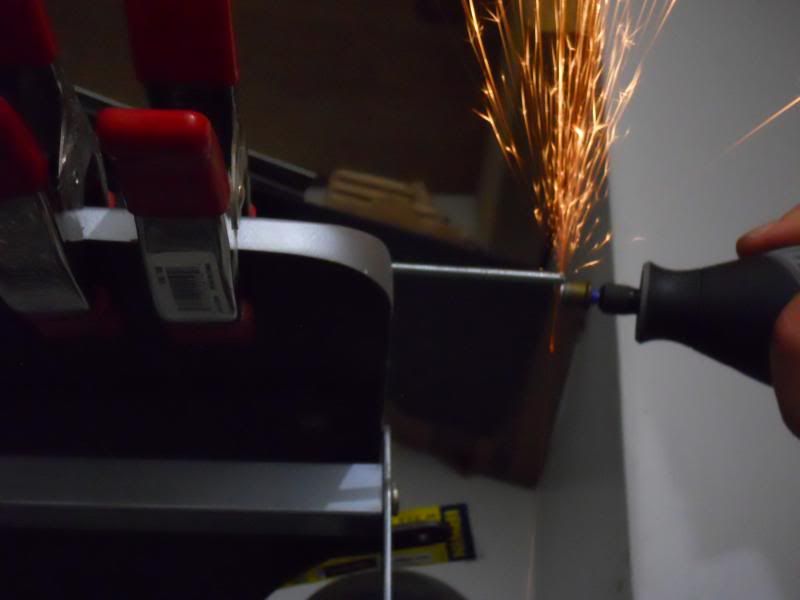 I had pre-measured the distance from the bottom of the Shoggy Sandwhich to the top plate with the reservoir connected bu a bitspower Crystal Link tub and fitting. In the end, I think it came out pretty well.
Here's the final result: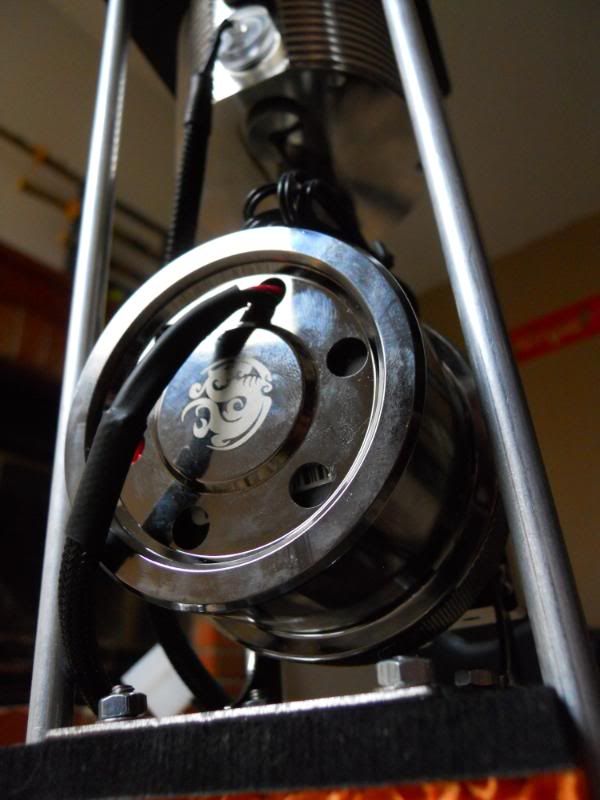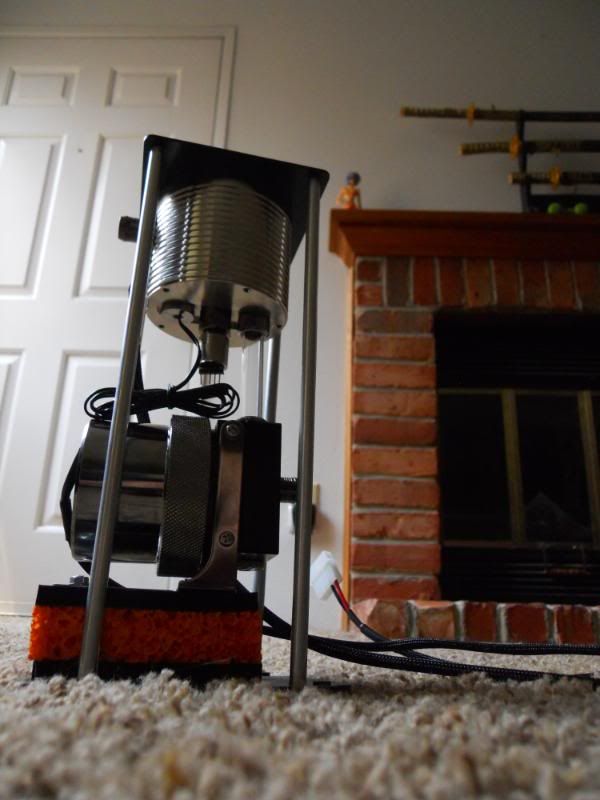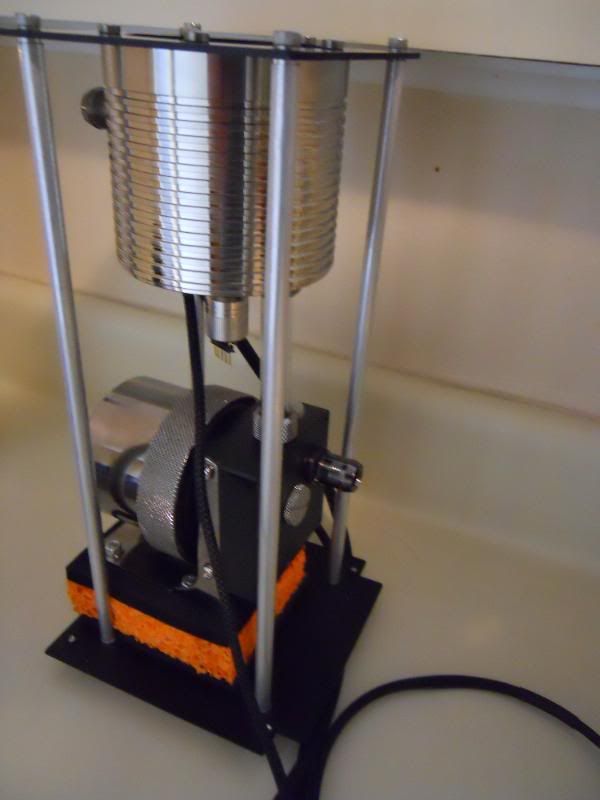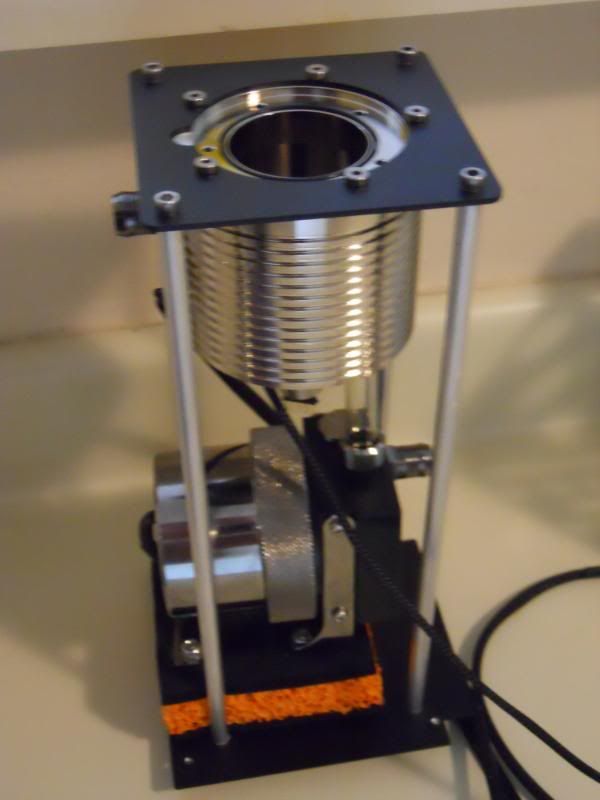 Next?! Drain PORT!
Do you know how hard it is to find a 1" drill bit? Christ. I searched everywhere. Finally, the Ace across the street from me had it
After 4 other hardware stores, it was right across the street! BAH!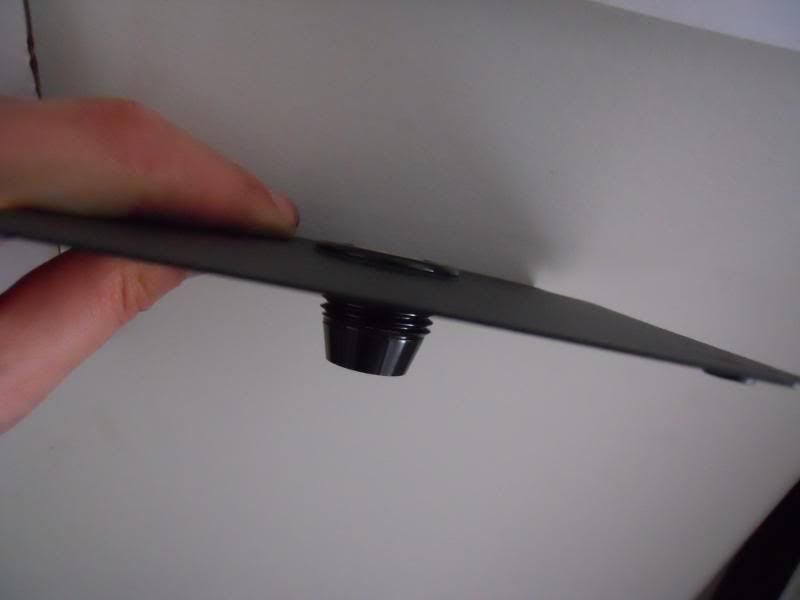 I added a ball-valve just as an extra fail-safe: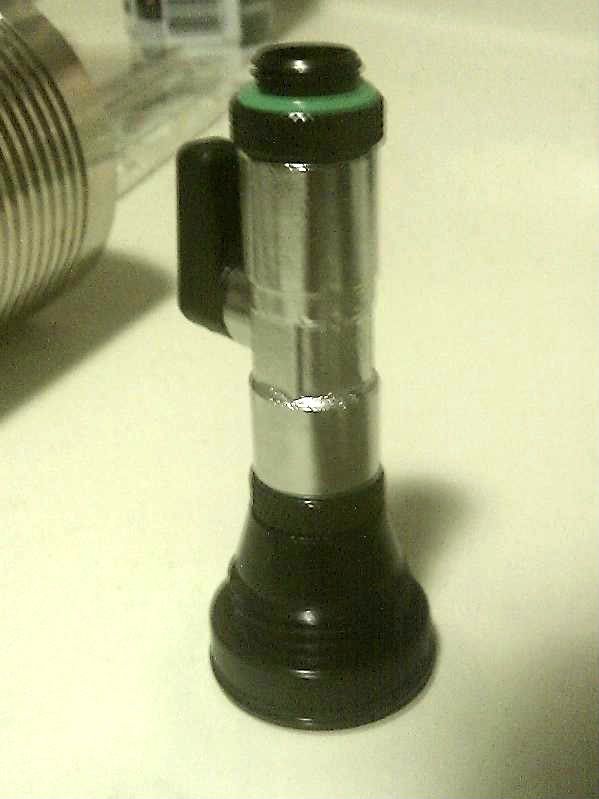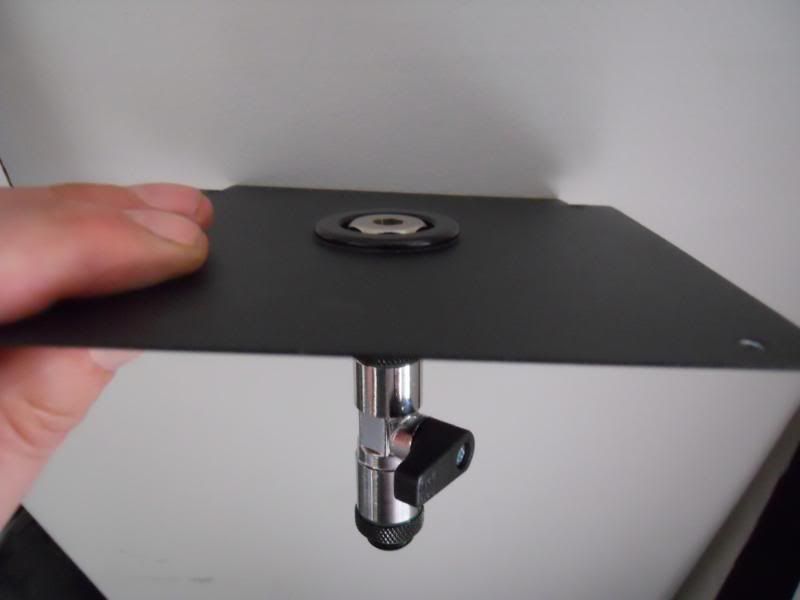 Next? I bought an LED housing that accommodates a 5mm LED. This is for the RGB-LED from Aqua Computer. This will give me a color indicator based on the temperature inside the reservoir. Blue -Cool, Green -Good, Red -Warm/Hot).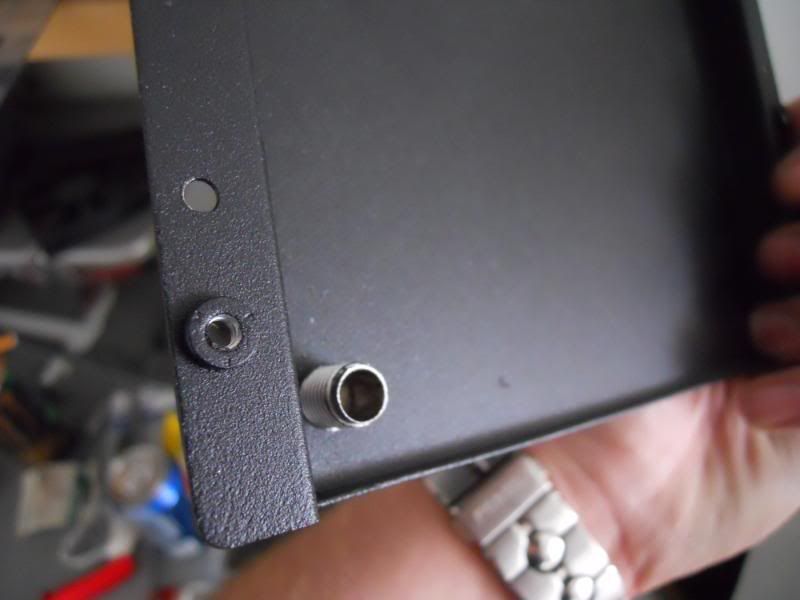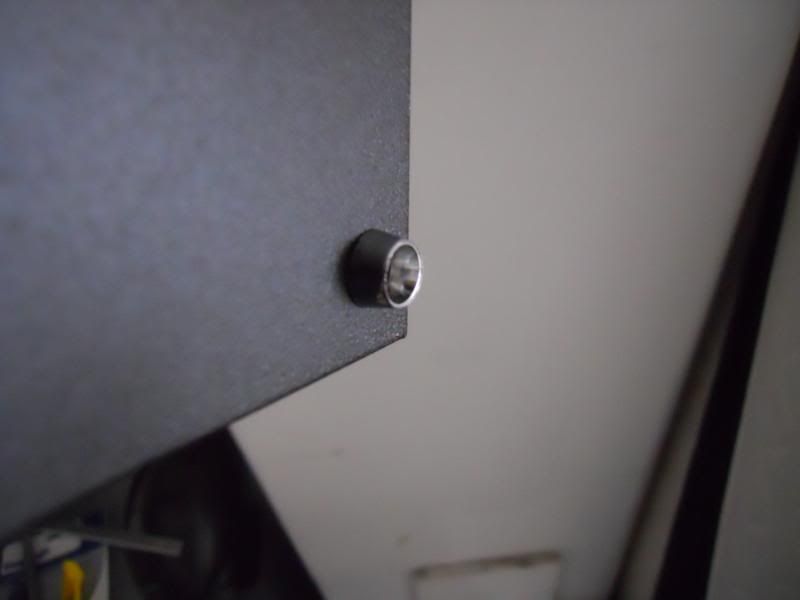 More very soon, thank you for looking.