Hey all,
Current project in the works, the ultimate SUGO.
Already has GA h55N-USB3 mobo with i5-760 and gtx 460 cyclone as in sig. Going to upgrade to the new awesome Zotac z68itx-a-e once it is finally out in Australia; cant wait.
This also means a new i5-2500k and more powerful cooling to beat the very stylish Samuel 17.
I will be fitting hopefully an antec kuhler 920 or whichever all in one cooler is cheapest at the time XD, they're basically the same. I prefer the antec though.
If you unfamiliar with the Sugo SG05 this is it.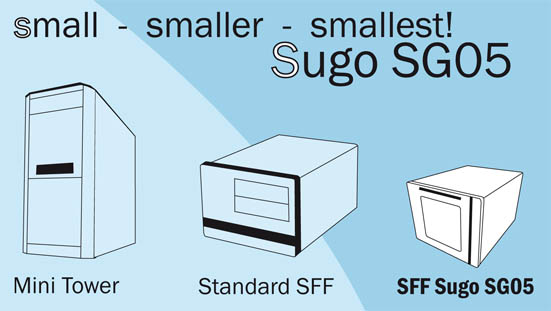 I have made some models of the case with components go give myself an idea of what can go where. Here is a quick preview. Of what I have been working on over the last few days.
Edited by MrGMcD - 6/12/11 at 4:35pm