I'm gonna be selling my old motherboard. I've been having a memory issue, and swapped boards. Didn't help.
I did, however, bend a few pins while trying to put the plate back on. No idea how I did it. Here's a picture:
[IMG]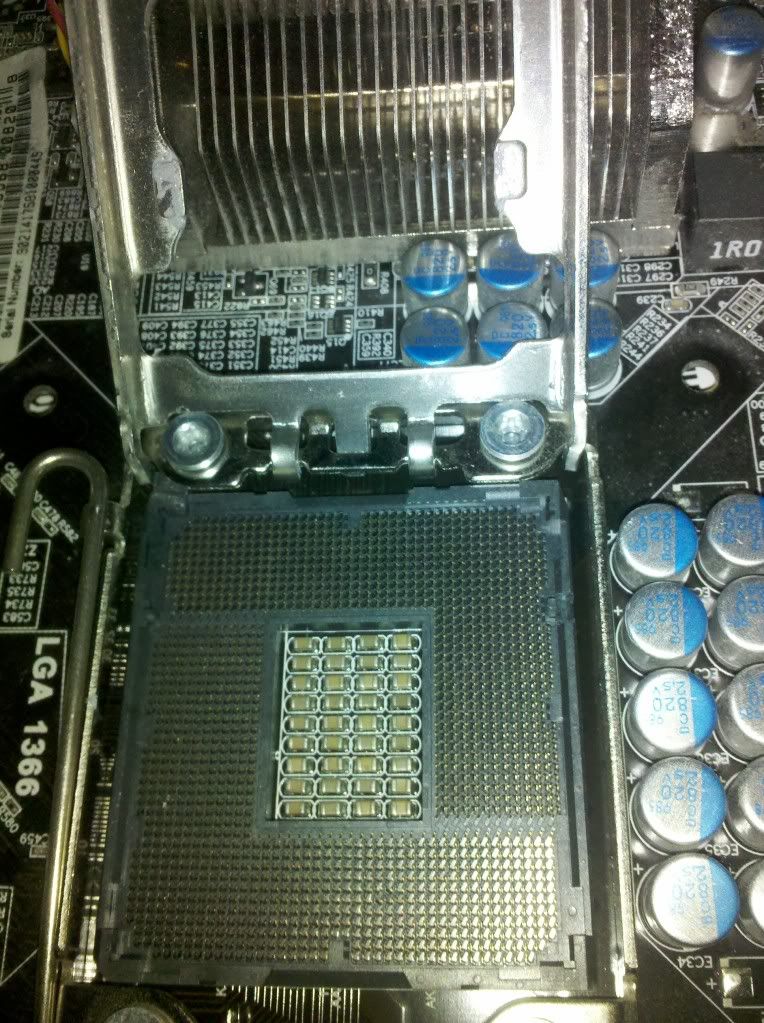 [/IMG]
I would try to bend them back, but I have no idea how.
Just wondering what a fair price would be.