Hey guys
Really need some advice on this one .
Intel RST showed a error on the drives . So i ran the verify test .
It came up with this . Blocks with media errors 56 . Im currently testing the other RAID 0 HDD now .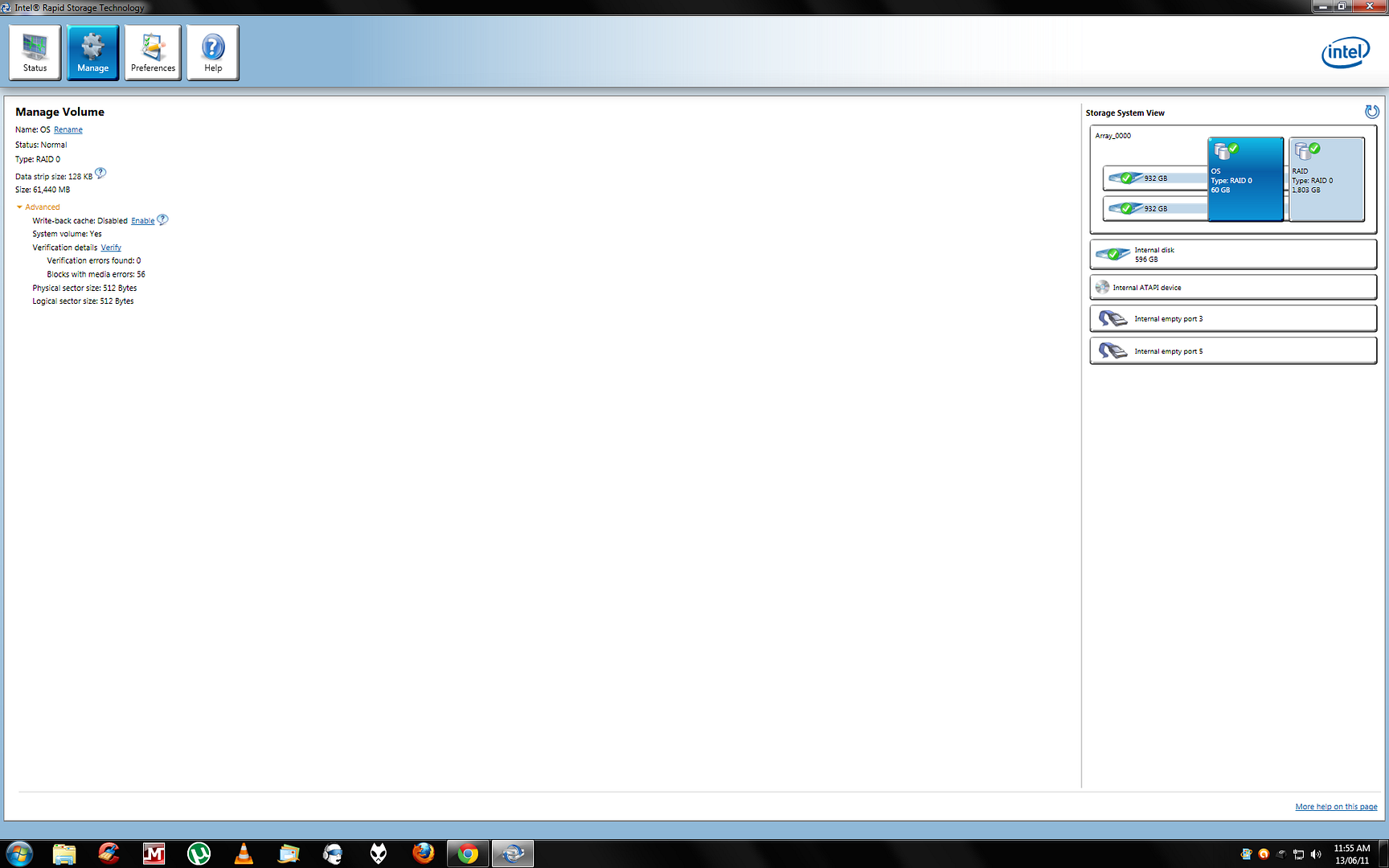 Are one or both of the HDDs failing ?