The thermal paste was very dry, like on my 10 year old amd,
and!! the chip has a dent in it, not that I can see the dent in the chip and its a compression so its not raised but its very annoying to think Ive payed £400 for it.
How did that make it through an inspection on the production line?
Should I report it?
image of dent.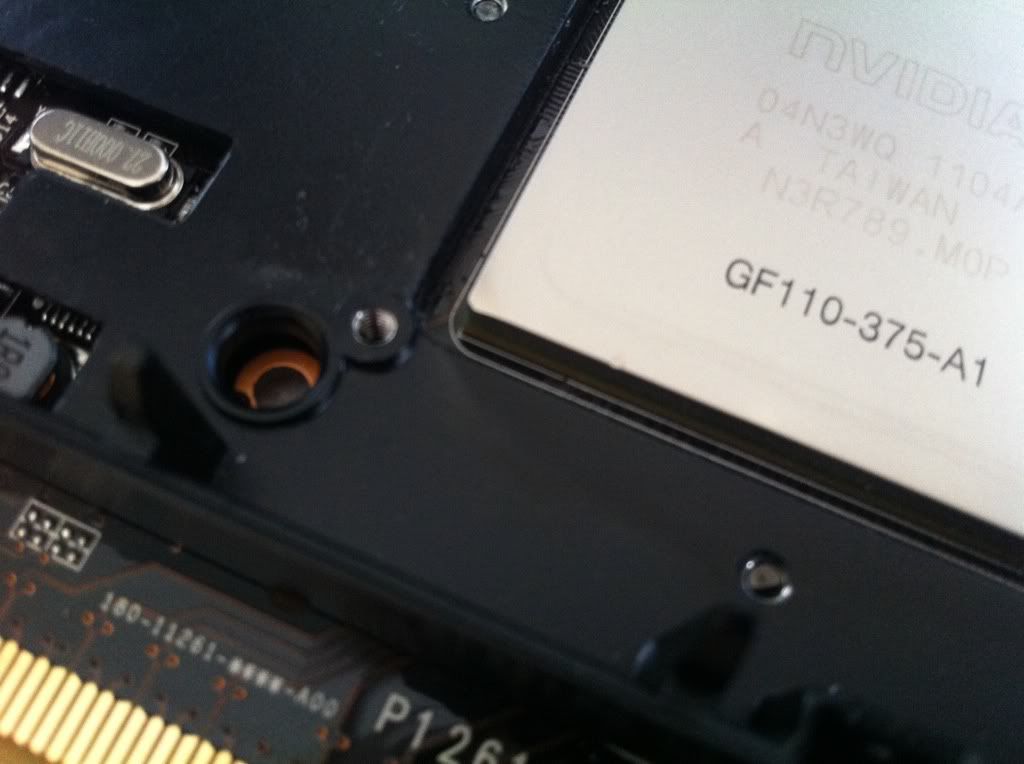 if you cant see it is on the closest edge to the G on the code printed on the core
Edited by andrewmchugh - 6/13/11 at 10:46am
CPU
Graphics
RAM
Hard Drive
Core i7 @ 2.6
GT650
16GB of 1600 MHz DDR3L SDRAM
256GB SSD
OS
Monitor
Keyboard
Mac OSX Lion
Retina Display
US layout
View all
hide details
CPU
Graphics
RAM
Hard Drive
Core i7 @ 2.6
GT650
16GB of 1600 MHz DDR3L SDRAM
256GB SSD
OS
Monitor
Keyboard
Mac OSX Lion
Retina Display
US layout
View all
hide details