Hello people. I have a Lamptron FC4 fan controller that has been collecting dust for a while. I recently decided that I would try to use it along with some sort of cable so I could see the rpms of the fans. Having many spare 3 pin cables, I decided to make a monitor cable myself for the lulz (I don't have a soldering iron or heatshrink so I had to get creative). The cable works for the most part but here's the issue: when running at anything but full speed, the readings get all messed up. For example (the fan in question is AUXFANIN1):
Normal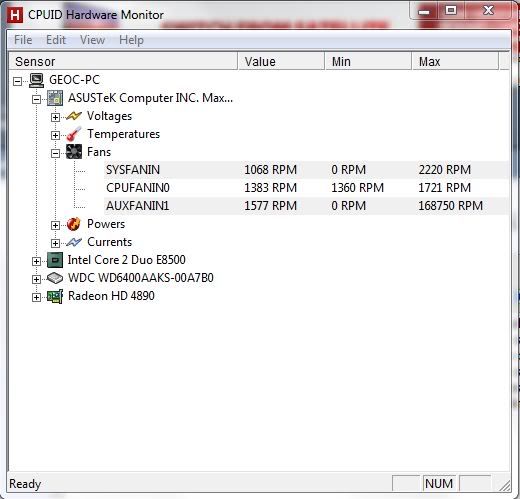 Not normal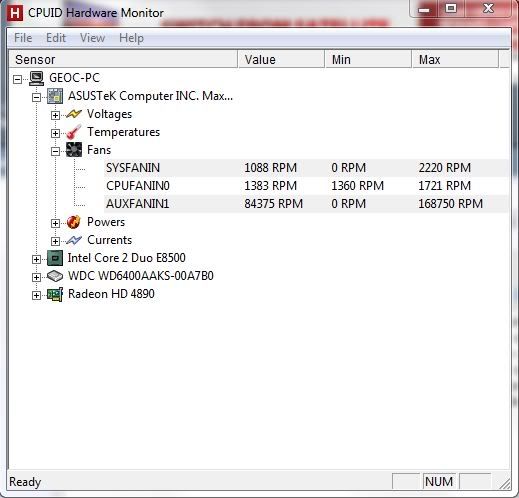 Here's a picture of my cable. Don't mind the random red and black cable trailing off to the side. They're just leftovers.
So what do you guys think? Is there anything super obvious I'm doing wrong? I also tried the cable without the yellow cable on the side that connects to the FC4, same thing happens.
Here's a link to the fan controller btw:
http://www.lamptron.com/products/vie...Controller_FC4
Edited by Georc - 6/14/11 at 3:01am