So i thought i would bring my Build over here to show u guys what im running. Thank you for viewing.
Nadeshiko - Japanese word which means perfect woman.
The system is divided into two parts.
The Air Exchanger
The Water Compartment.
Air Exchanger:
MM Pedistool - Case
MCR320 x 2 - Gpu Loop
PA120.3 - Cpu Loop
PA160 - Board / Aux Loop.
The Water Compartment:
Koolance RX-402X2 Rev. 1.1 /w Dual DDC in Koolance Sinks - GPU loop
Koolance RX-452x2 /w Dual D5's - Board / Aux Loop
Koolance Tube Customized Tube Res /w Customized HWlux dual inlet DDC-2 - Cpu loop.
3 Loops, 6 pumps, 4 radiators. (tim allen man grunt)
When planning my loops i arranged it like so:
CPU - Uncut performance, lowest restriction, maximized flow
GPU - Low restriction, secondary performance.
Board/AUX - Lets see how overkill i can get...
So I assume like all other forums, thread = pointless without pics right?
This is where i started: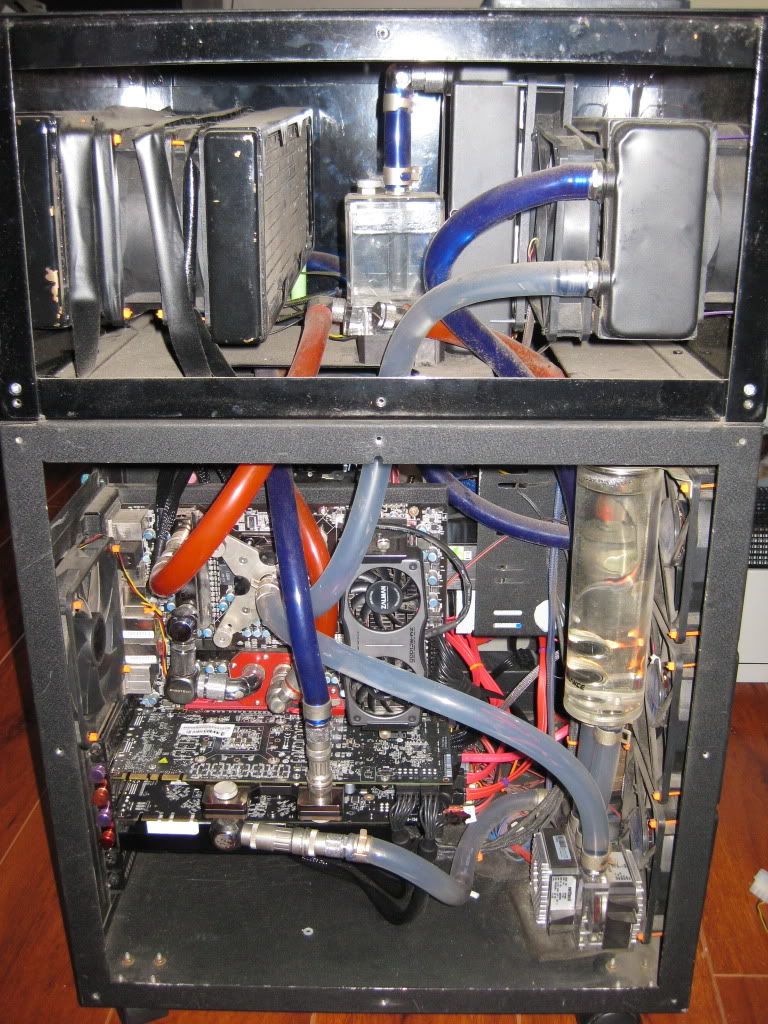 More Pulling reveals more unknown life forms: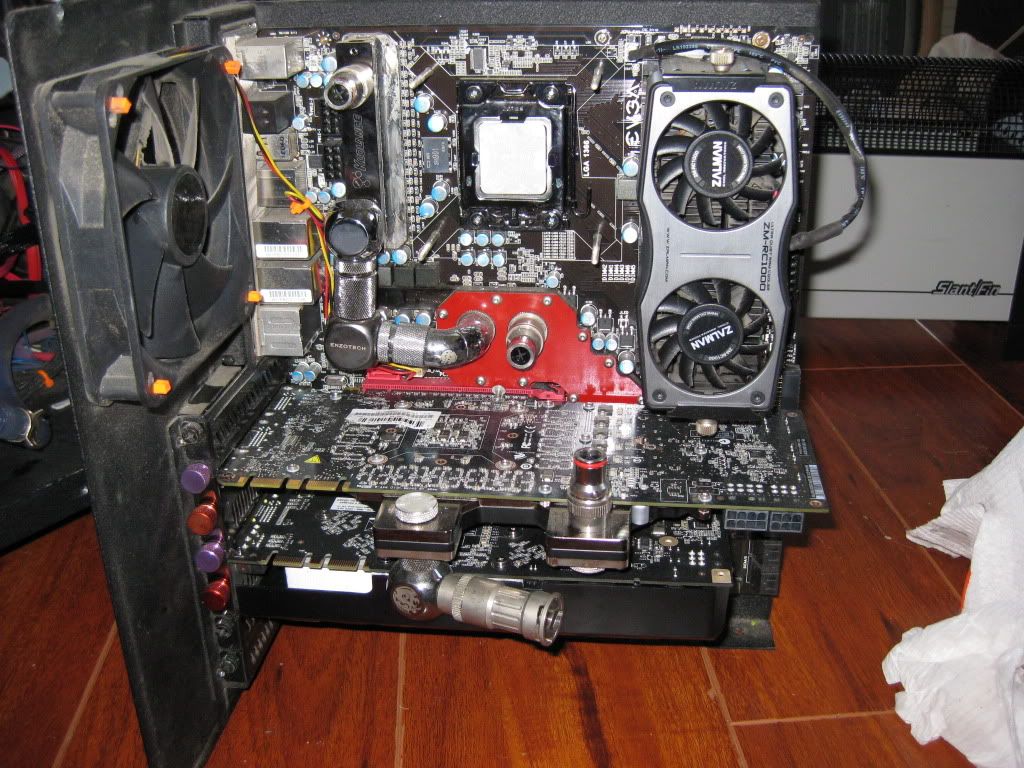 Yes i have some unidentified life forms growing in that top chamber.. too bad i have to kill it.
Had to drag the culture chamber outside so i dont recontaminate my room.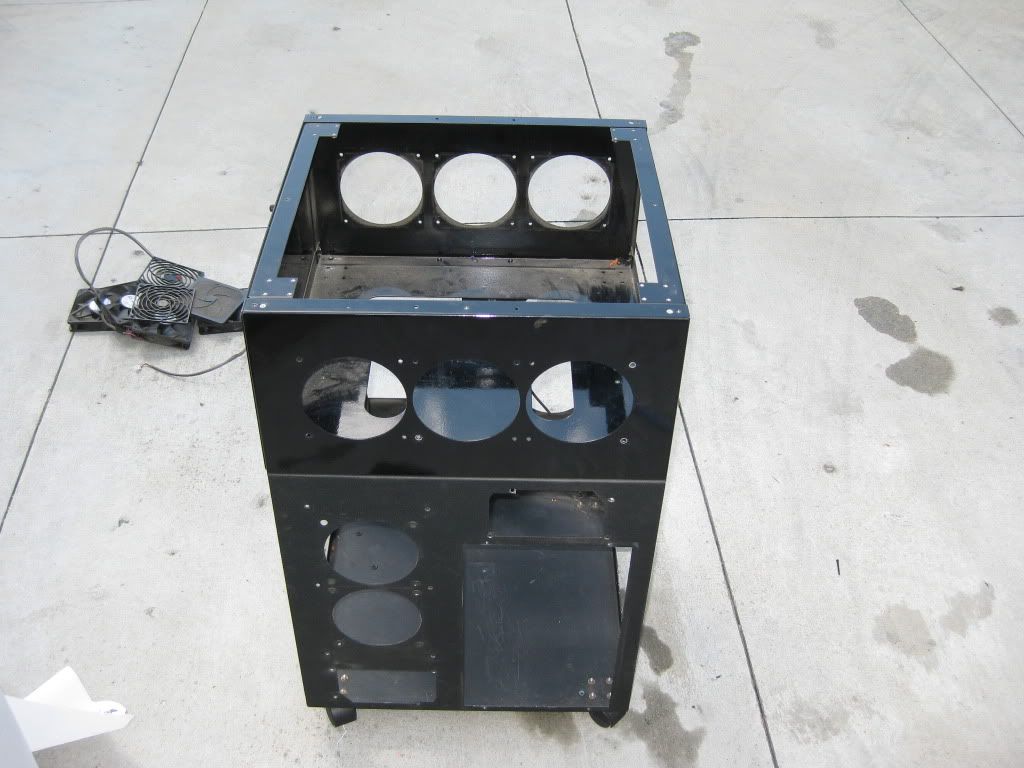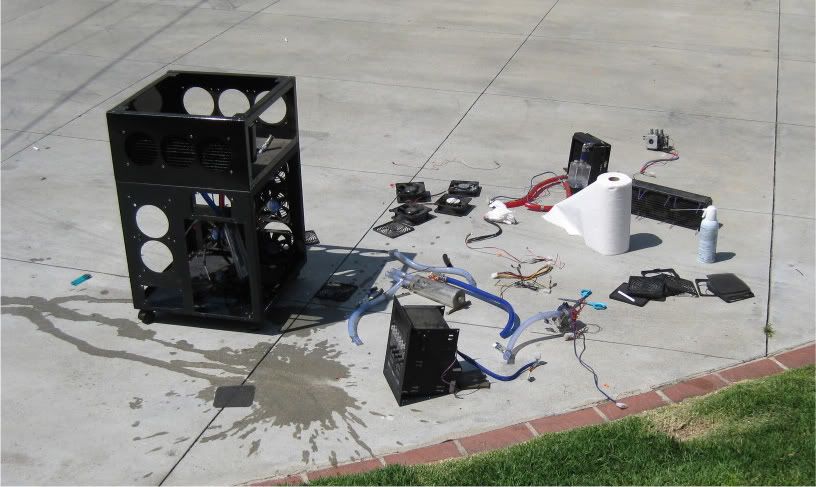 Once everything was removed... cleaning and detox began: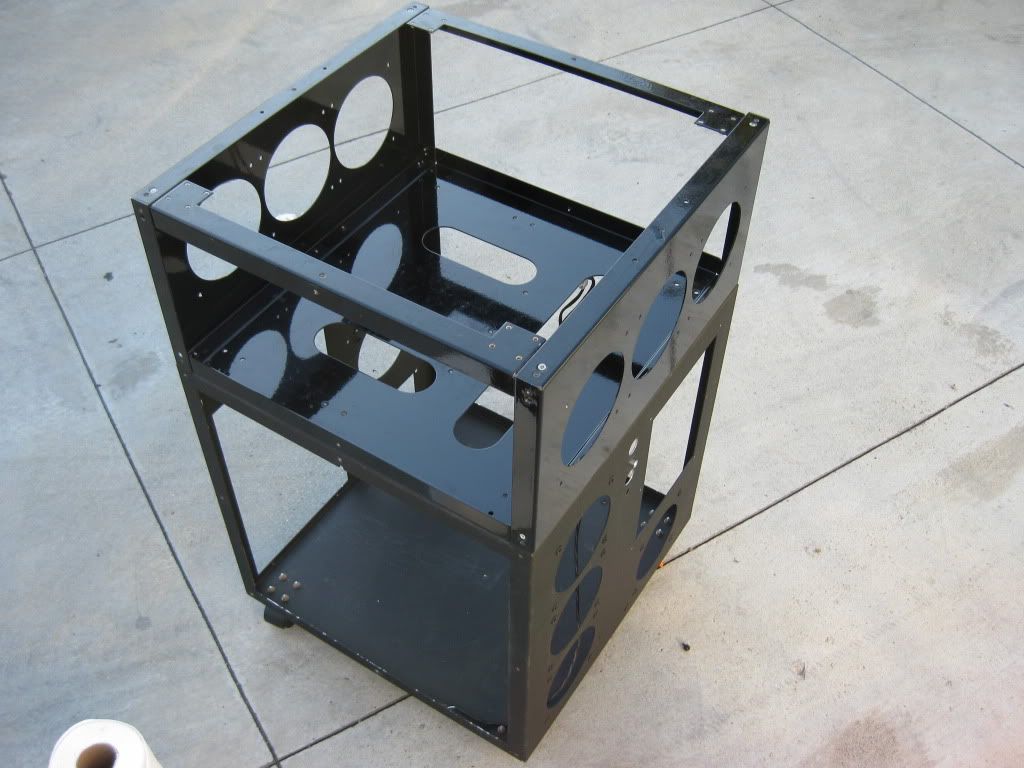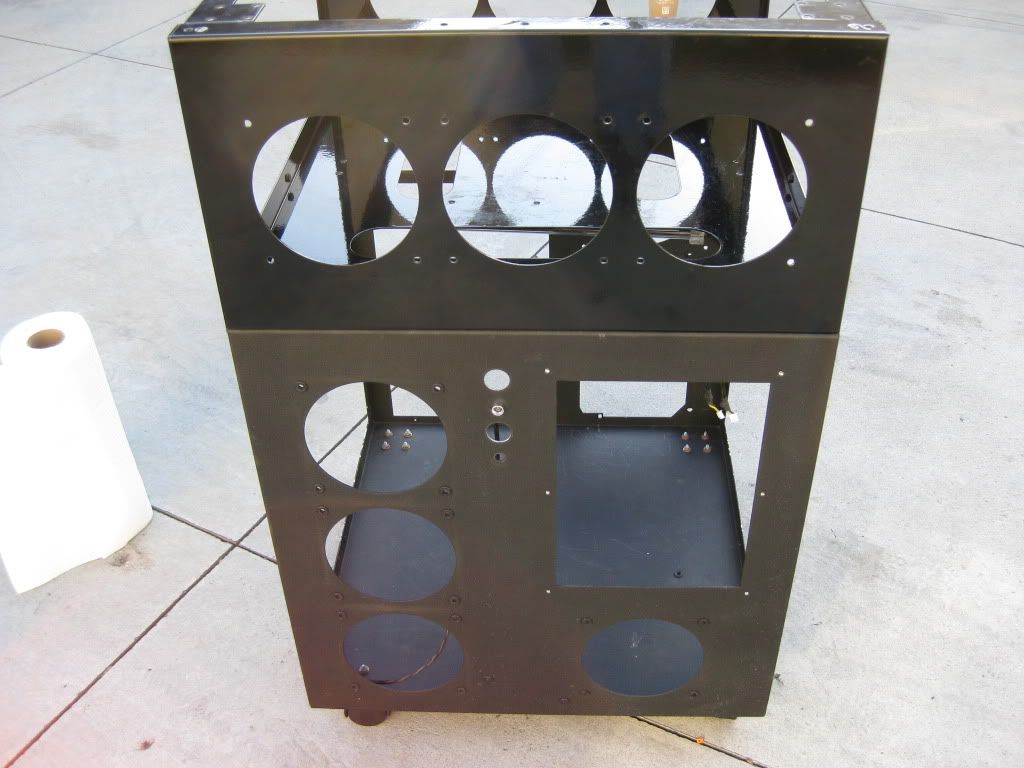 My Rads all laying out: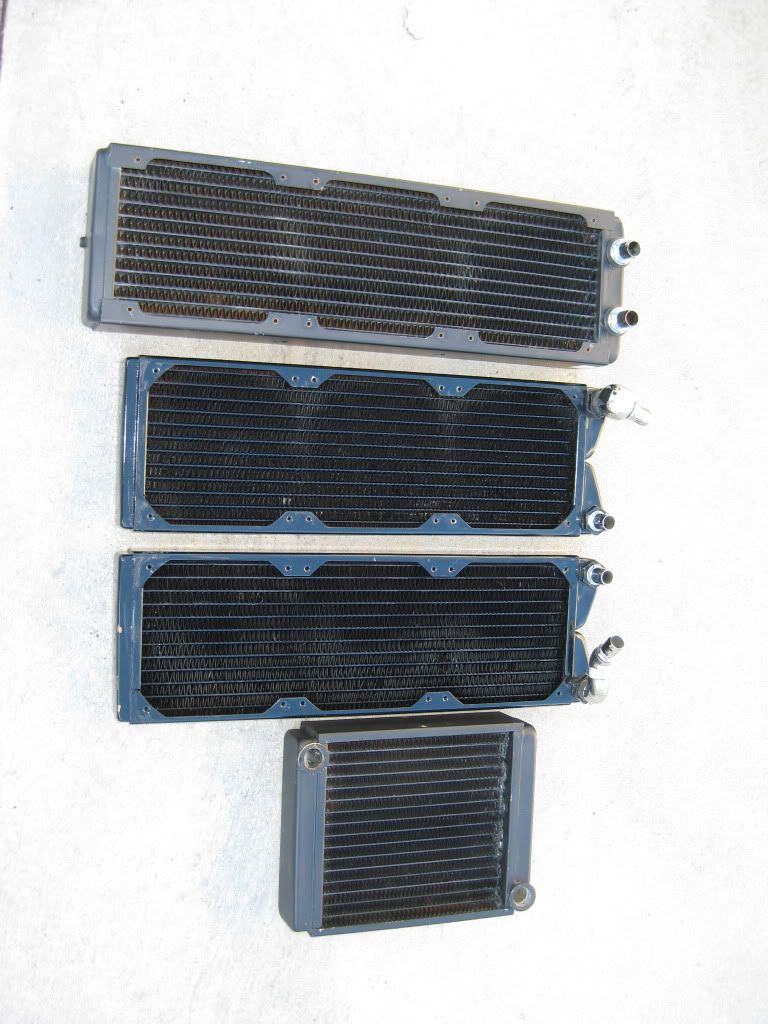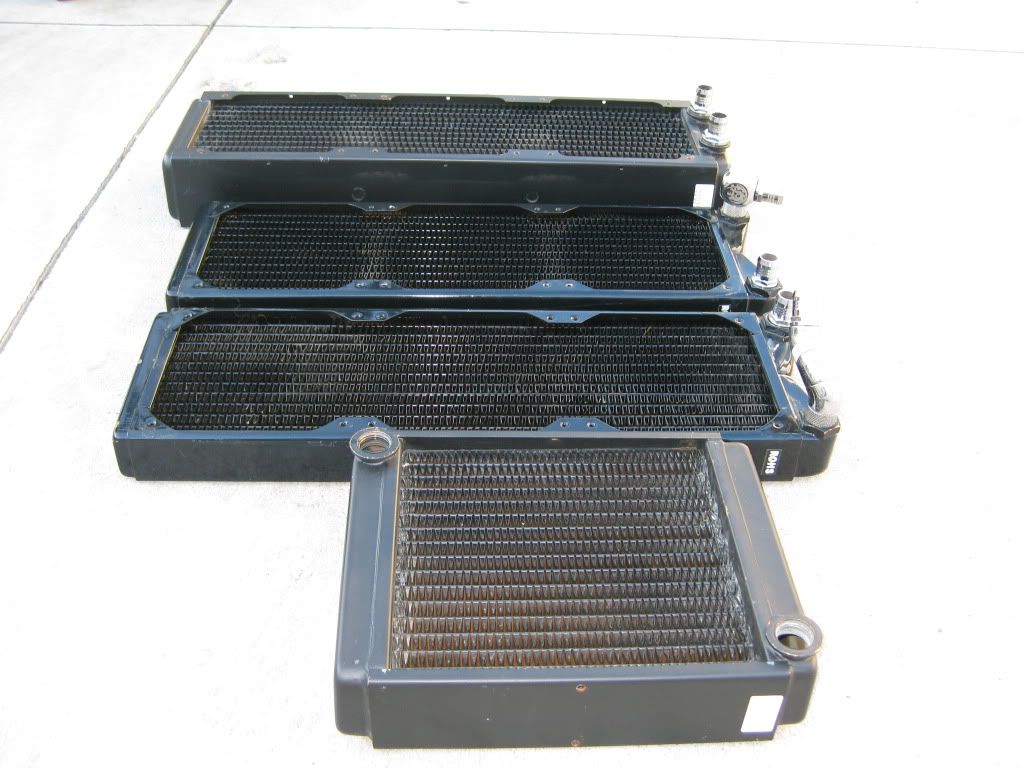 My Air chamber, i will arrange the radiators like so: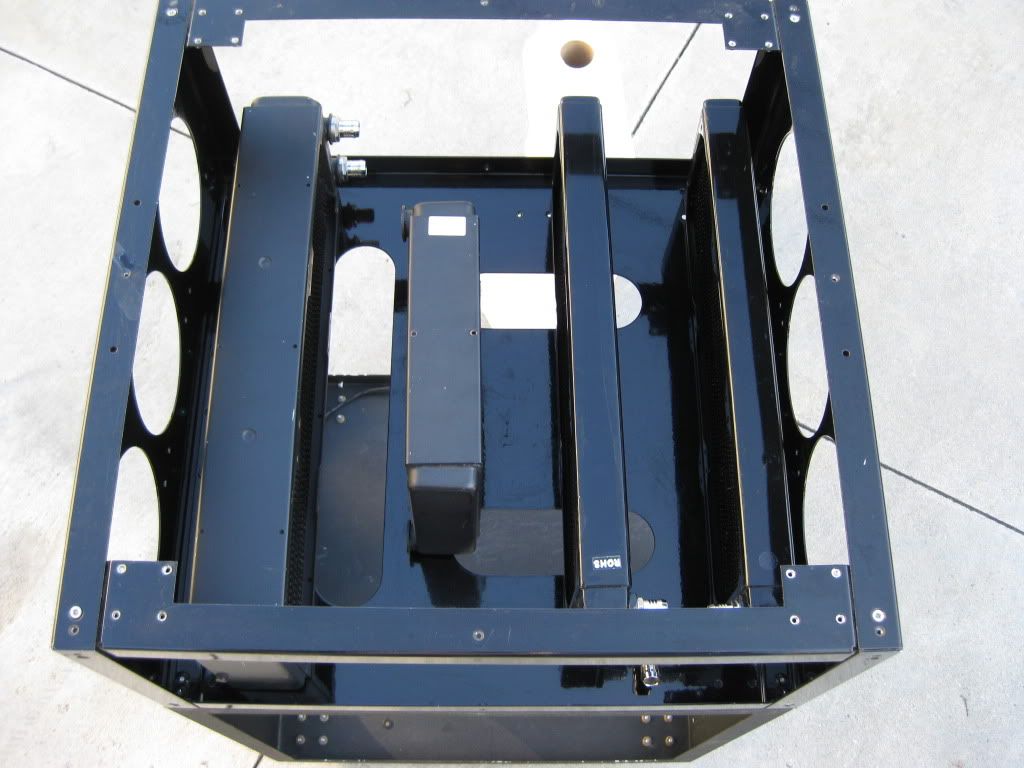 Now i will pause on the LC gear, and show u guys the hardware:
(look at my system info for details)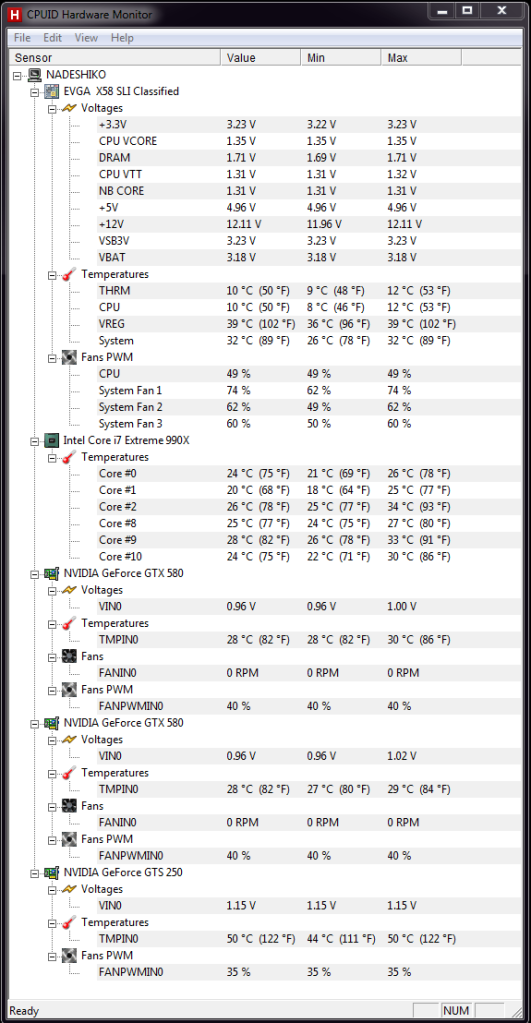 (upgraded the 250 -> 550Ti)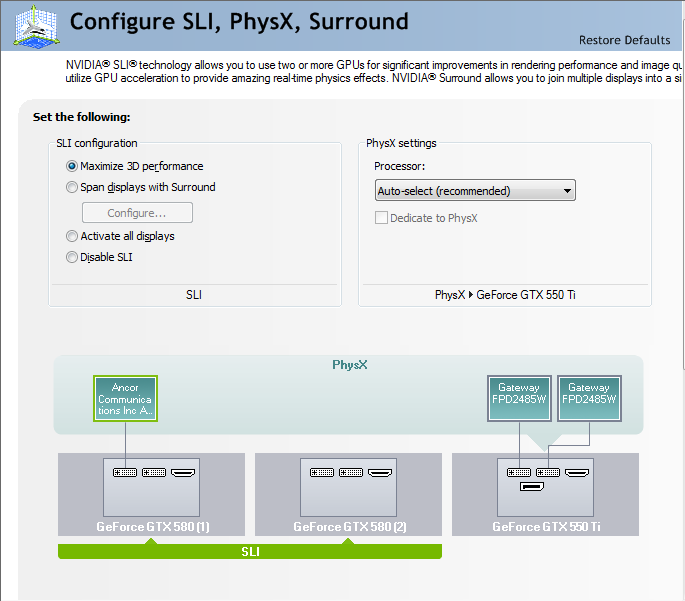 (hmmm i should retake this with OCN in the middle.
)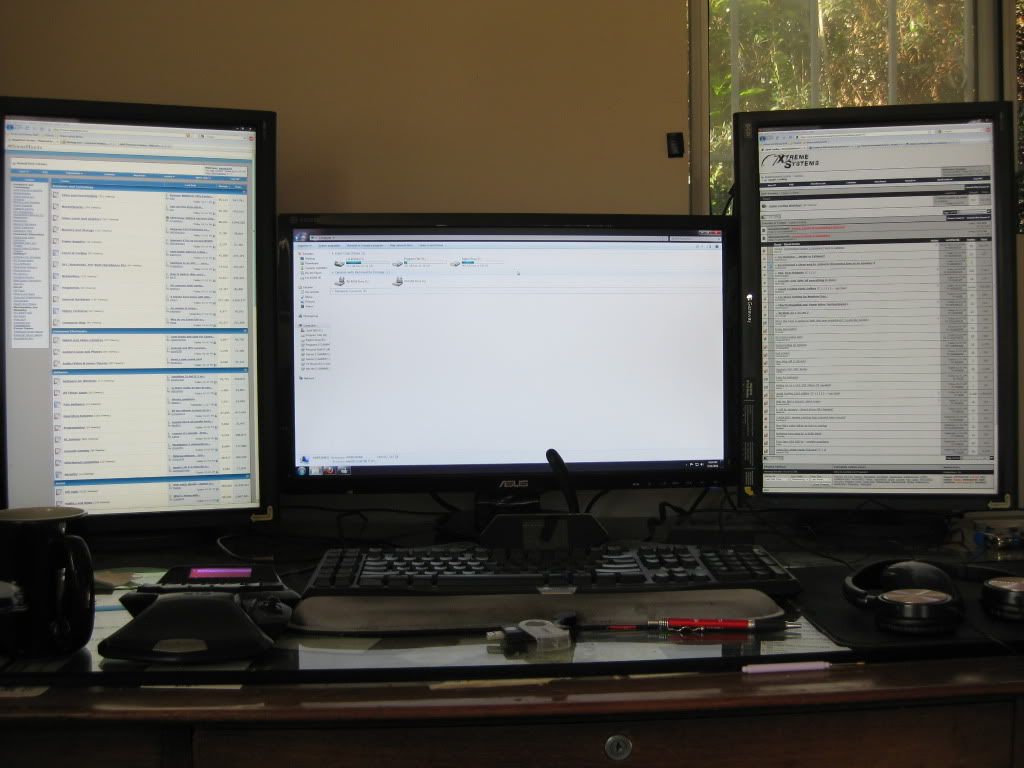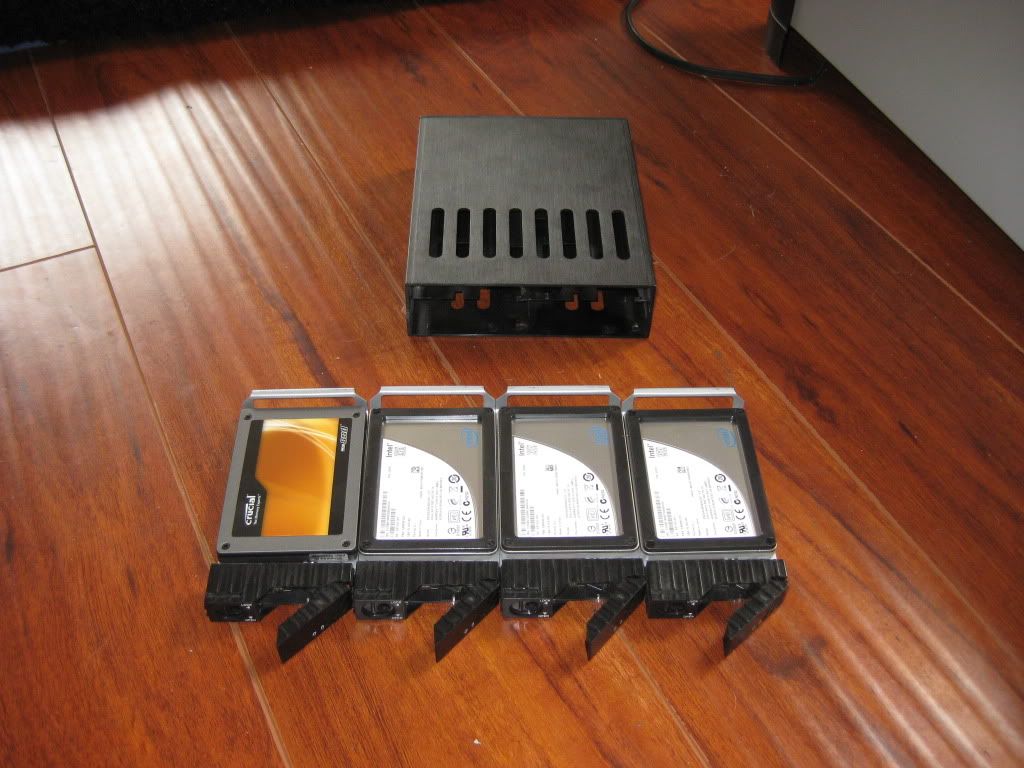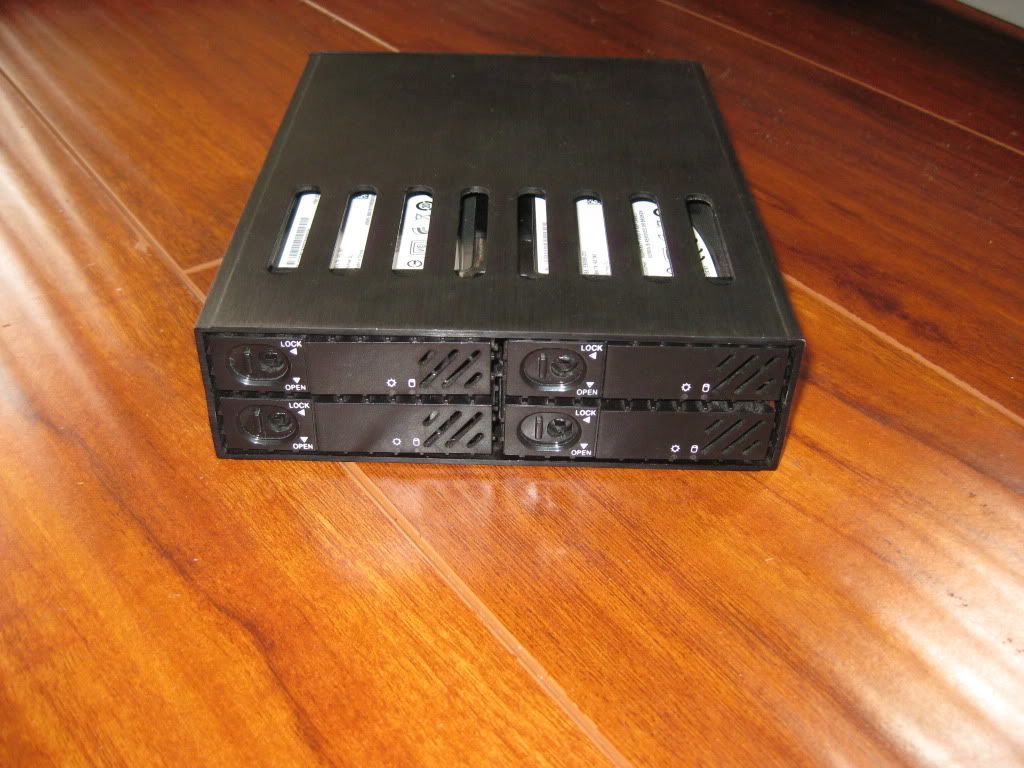 Now back to the build...
Building a tri loop system is NOT FUN.
Infact you get lost not inside the case, but outside..
Parts just magically disappear when you swore you laid it out right in front of you.
It starts like this: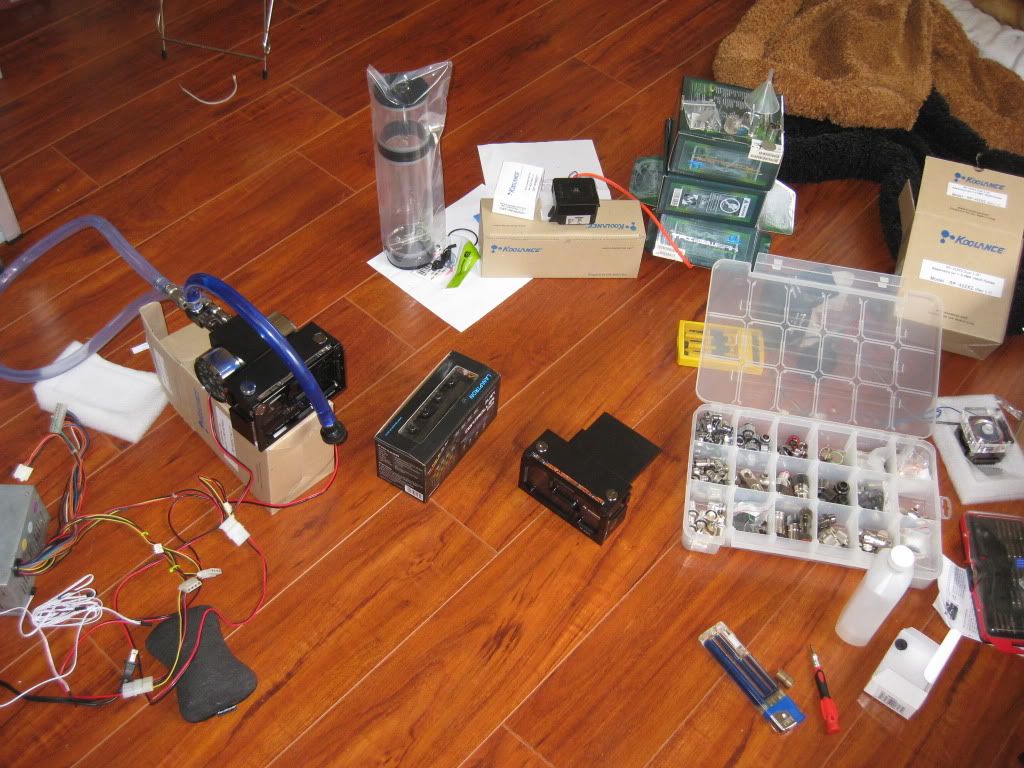 Then becomes this: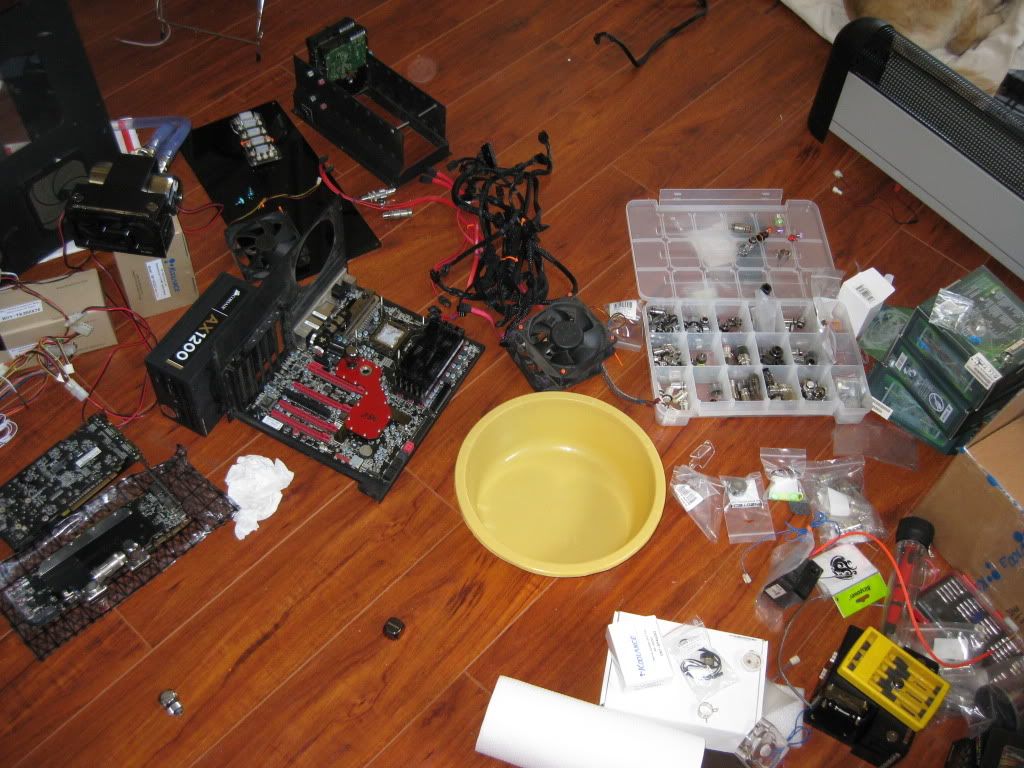 Then again this: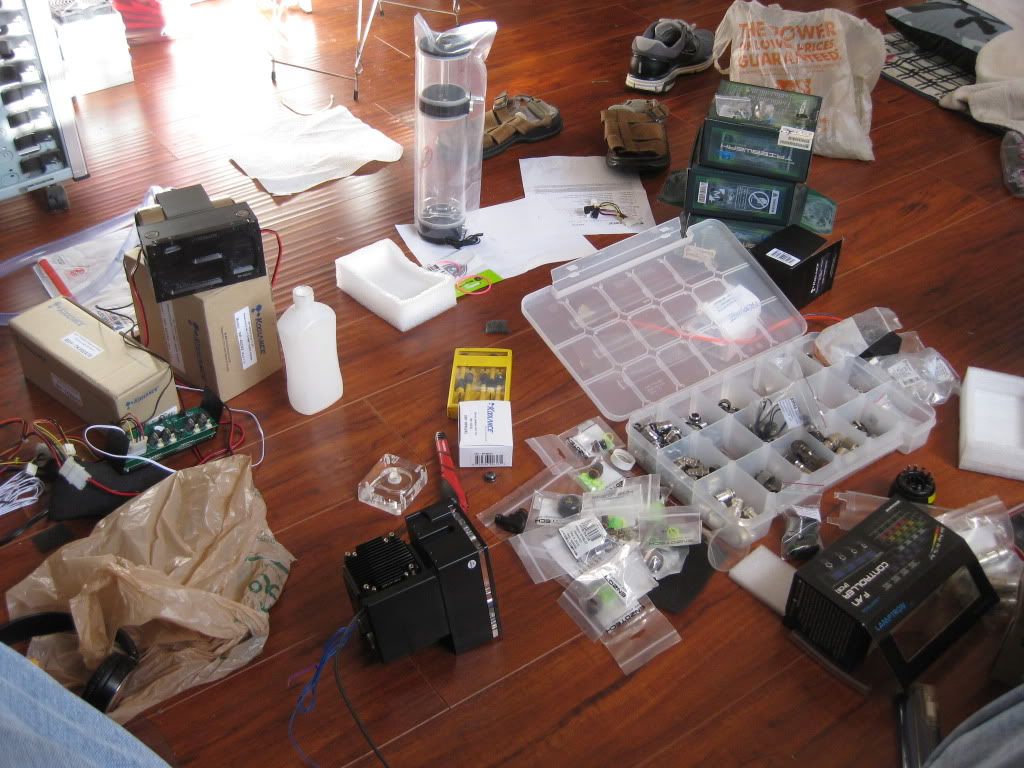 Soon you dont have enough floor room even, so you have to stack stuff: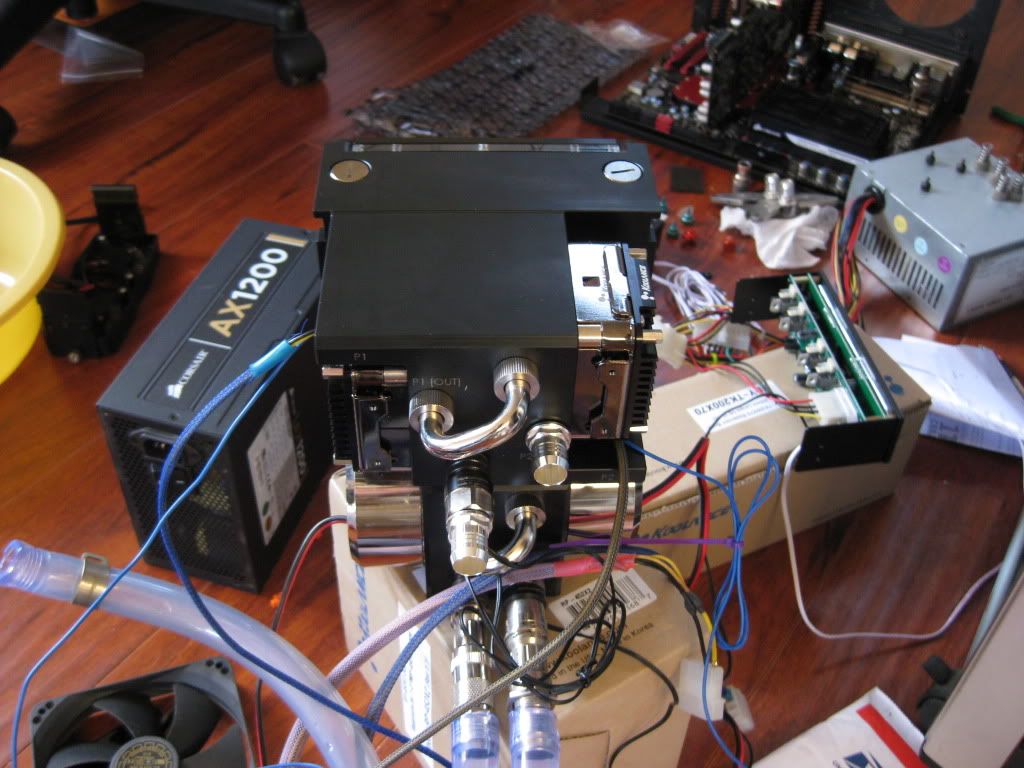 So Back to the air chamber:
The rads are mounted with fans like this:
I ditched the tribewerks... they dont perform up to specs vs san aces.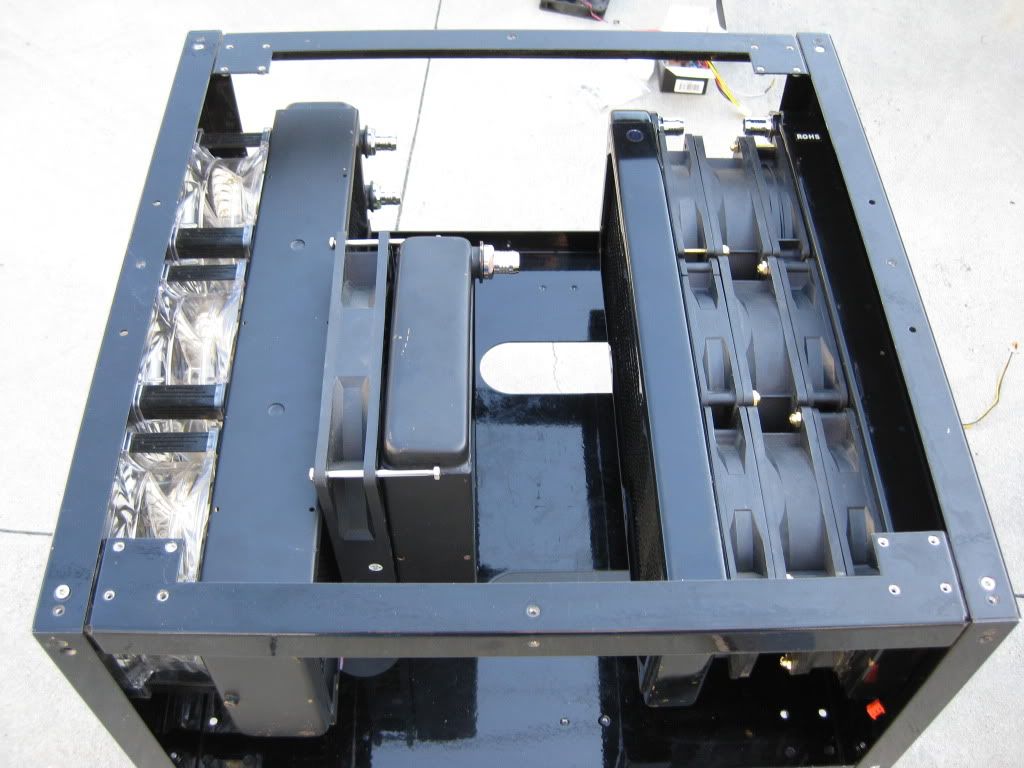 My GPU radiator sandwitch:
Shroud -San Ace- Shroud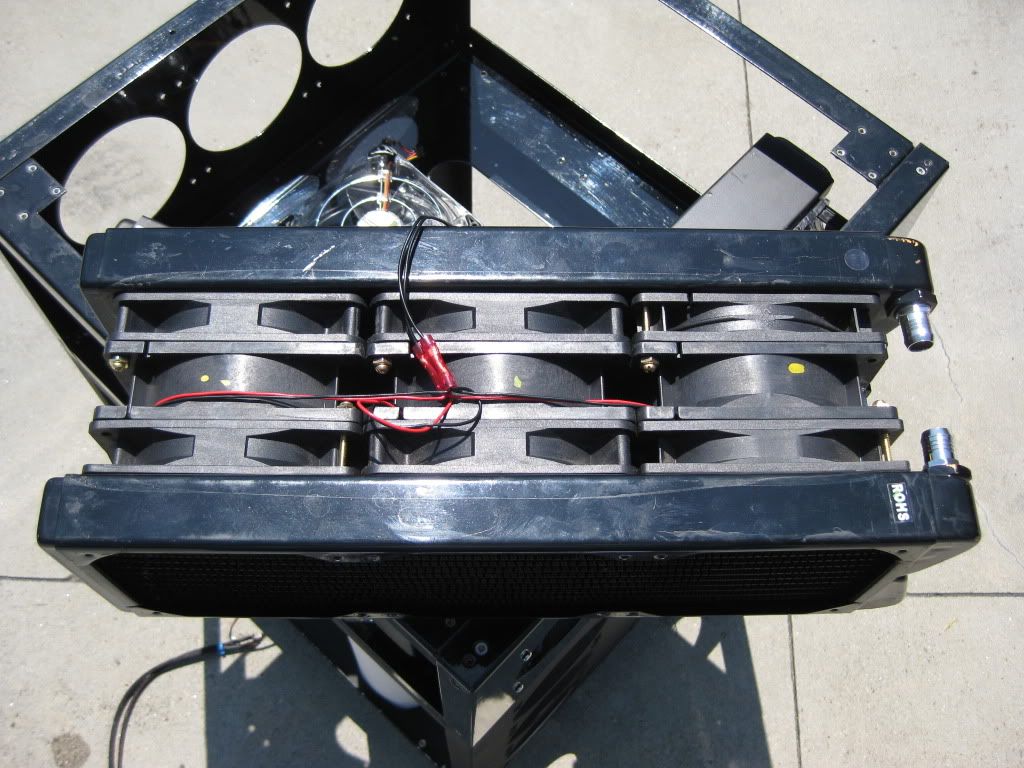 Need to reorganize the next part.
I'll continue on another post... oh sneak peak on the other post is blingy screws: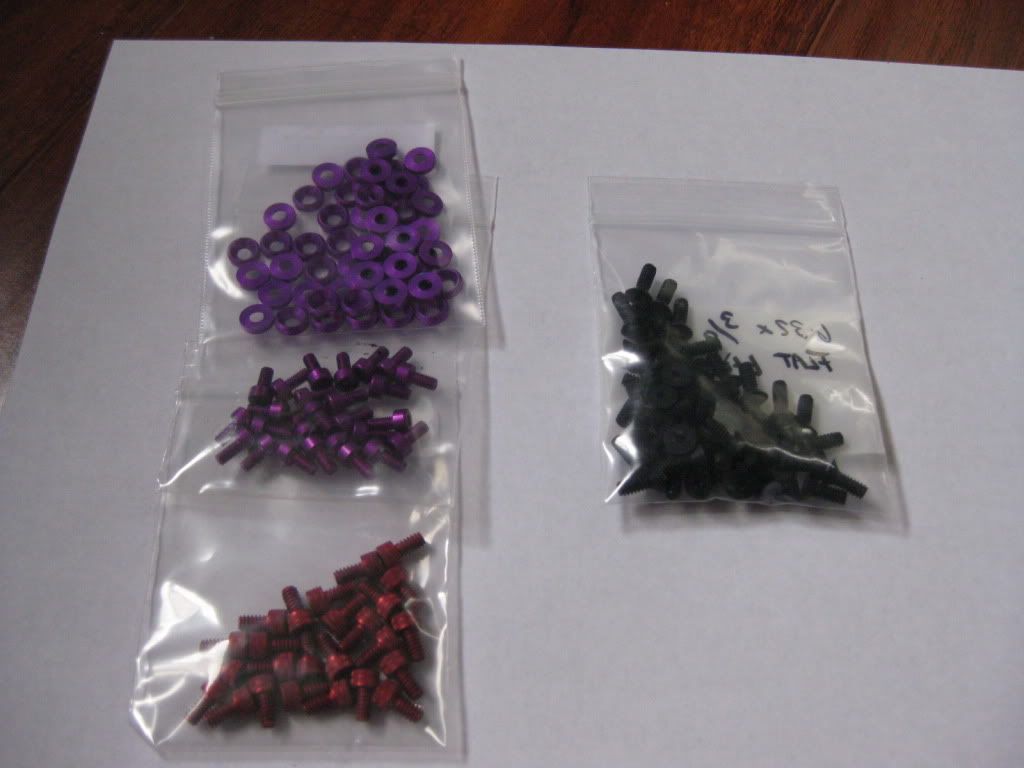 Needed them for case restoration: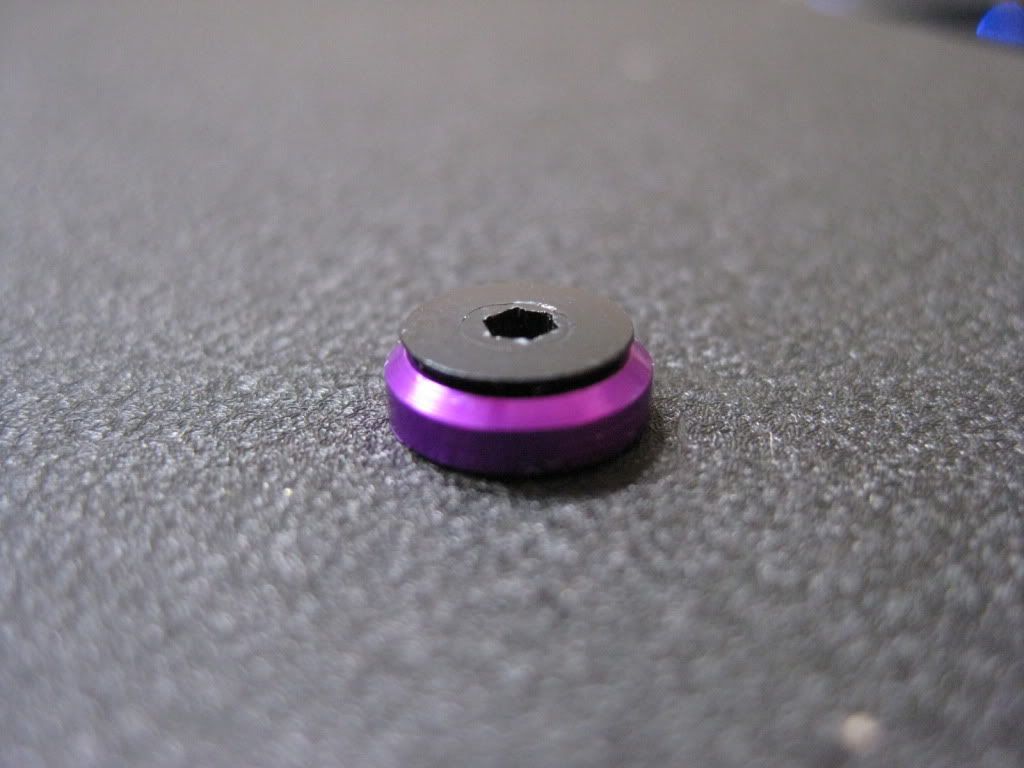 Edited by NaeKuh - 6/14/11 at 1:06pm
CPU
Motherboard
Graphics
RAM
i7 990X
eVGA Classified E759
eVGA GTX 580 x 2 + GTX 550Ti
Corsair Dominators
Hard Drive
Monitor
Power
Case
Intel G2 x 3 in R0 + C300 256GB - Gaming
Gateway 2485W x 2 + Asus 27 LED center
AX1200
MM + Pedistool
View all
hide details
CPU
Motherboard
Graphics
RAM
i7 990X
eVGA Classified E759
eVGA GTX 580 x 2 + GTX 550Ti
Corsair Dominators
Hard Drive
Monitor
Power
Case
Intel G2 x 3 in R0 + C300 256GB - Gaming
Gateway 2485W x 2 + Asus 27 LED center
AX1200
MM + Pedistool
View all
hide details