can THIS

Amazon.com: Zalman Cpu Water Cooling System Reserator 1 V2 Intel P4 Amd Sempron Amd64: Electronics
http://www.3dvelocity.com/reviews/re...eserator_3.htm
Cool this
"
Amazon.com: EVGA GeForce GTX 590 Classified Hydro Copper 3072 MB GDDR5 PCI-Express 2.0 Graphics Card 03G-P3-1599-AR: Electronics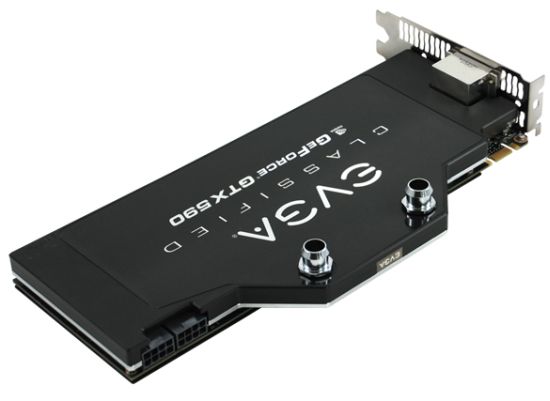 And this
Will I have any OC room at all with the fermi? Or its it only the 570's with the VRM problems?
And lets say my 2600k (or flagship ivy) is at 5GHz (or whatever Ivy usually tops at)
And I'm very tempted to go 6990.
The 4GB of frame buffer is really good for SSAA for a game that has no aa.
And is it like a dual core cpu where one core can use both sticks of ram (like a computer) or one fermi chip can only use up to 1.5GB?
Because I was wondering if it could hold 2+ GB of textures. Unless its just two fermis on one die.
CPU
Motherboard
Graphics
RAM
965
GIGABYTE 790fxta-ud5
GTX 470
4x 2GB (8GB)
Hard Drive
OS
Monitor
Power
32GB SSD + 6TB Raid 5
Windows 7 64-bit
HDTV
750 Watt
Case
Antec
View all
hide details
CPU
Motherboard
Graphics
RAM
965
GIGABYTE 790fxta-ud5
GTX 470
4x 2GB (8GB)
Hard Drive
OS
Monitor
Power
32GB SSD + 6TB Raid 5
Windows 7 64-bit
HDTV
750 Watt
Case
Antec
View all
hide details