About the game:
APB: All Points Bulletinis a multiplayer online video game for Microsoft Windows based in urban sprawls and featuring two sides, Enforcers and the Criminals. Players can join either the Enforcers or the Criminals, and form sub-groups in either faction. The game design was led by David Jones, who contributed to the original Grand Theft Auto and Crackdown, and was developed by Realtime Worlds. It was released on 6 June 2010 in North America, Europe, and in the United Kingdom.
On 17 August 2010 Realtime Worlds was placed into administration. The administrators intended to keep the company trading whilst they attempted to find a buyer for the firm. If a buyer could not be found then the long-term future for the game was uncertain. On 16 September 2010 Realtime Worlds announced APB servers were to be shut down "soon" with no specific date given. On 11 November 2010 online games company, K2 Network, purchased APB for £1.5 million. No time frame for re-release or reactivation of servers was announced. On 16 November 2010 K2 subsidiary company Reloaded Productions, announced that APB will be relaunched during the first half of 2011 as a free to play game, renamed APB: Reloaded.
Game Details:
Title:
APB: All Points Bulletin Reloaded
Genre:
Action Adventure, Third Person Shooter, Sandbox
Developer:
Realtime Worlds
Publisher:
Realtime Worlds
Release Date:
Currently in Beta
Rating:
Mature (18+)
Download GamersFirstLive (their application used to download & install APB Reloaded).
Screenshots: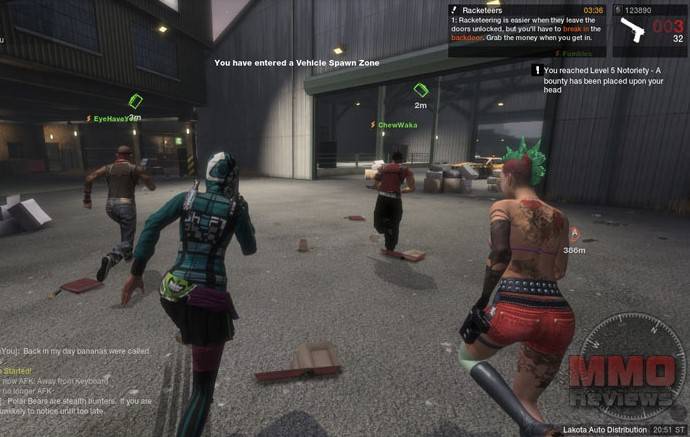 Trailers:


Figured I'd make a thread to discuss this game & what not since we didn't have one. If anyone's wondering if this game is worth downloading/playing, it definitely is. It's free to play, and it's a blast. It's like playing a GTA MMO, it's tons of fun, especially if you have a few friends that want to play it, too. I've been playing the beta for some time now, and it's definitely awesome, and the developers actually listen to the community.
Edited by pjBSOD - 6/15/11 at 2:37am