We all know the 1090t ain't that great at stock, and reviewers do overclock them to 4 Ghz, but they neglect the CPU-NB. The CPU-NB turns out to be crucial, when OCed it provides performance closer to first-gen i7.
a 3.2ghz/3000 NB is better than 4Ghz/2000 NB as shown by these: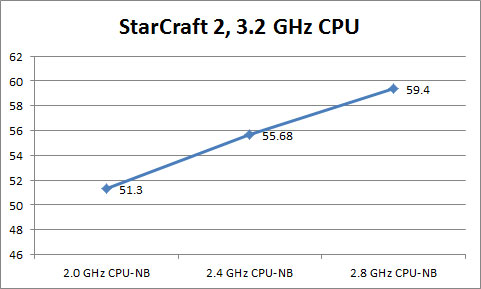 and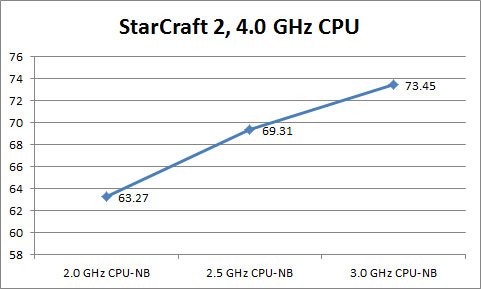 So, yes, the 1090t can be competitive when OCed the right way. Of course when at 4 Ghz/2800nb it roughly equals a first-gen core i7 in game performance, and i know OCed i7s will beat OCed phenom iis, BUT at least phenom ii owners can get good gaming performance by knowing this information and be somewhat on par with i7s.
Yes, the whole point of reviews is to compare stock performances across processors and the i7 does win, duh. It's just for those with Phenom IIs knowing they can close the gap a bit, and sometimes not willing to replace the entire mobo due to other things taking up their time in life.
CPU
Graphics
RAM
Hard Drive
i7 4910mq
GTX 880m (GK104 with 8GB VRAM)
16 GB DDR3
3x Samsung 840 EVO in RAID 0 (1.31 TB total)
Hard Drive
Optical Drive
Cooling
OS
Samsung M9T 2TB HDD
Bluray/DVD drive
Bluray/DVD drive
Window 7 Home Premium
Monitor
Power
Panasonic 2880x1620 panel
180w Delta brick
View all
hide details
CPU
Graphics
RAM
Hard Drive
i7 4910mq
GTX 880m (GK104 with 8GB VRAM)
16 GB DDR3
3x Samsung 840 EVO in RAID 0 (1.31 TB total)
Hard Drive
Optical Drive
Cooling
OS
Samsung M9T 2TB HDD
Bluray/DVD drive
Bluray/DVD drive
Window 7 Home Premium
Monitor
Power
Panasonic 2880x1620 panel
180w Delta brick
View all
hide details