Since I have seen only one person post pics of the 460 EE get a TIM replacement, I'd figure I'd be the second to help anyone who is looking to replace!
I got my MX4 in the mail yesterday. I am currently camping and of course I have my rig in the camper folding it up! Right now, we're back at home for a bit but I took my 460 out so I could replace the TIM. Everything is complete and back together I just have to see if it works when I get back......

UPDATE 1

Just started folding at 100% fan speed like normal. Already, there is a 5-7C drop in temps. I will post another update after a 2hr cure time.
Update 2
Okay I folded all day. Temps were back to normal at around 87C at 100% fan speed. Ambients aren't even bad. I honestly think my card is just garbage. I proceeded to try this "oh so great" Pea method and I have noticed no difference. Same temps. This card is trash.
Update 3
Not even 10 minutes into folding, temps have gone higher with the pea method. 91C. Good.....
When I removed my heatsink and fan, here is what I saw: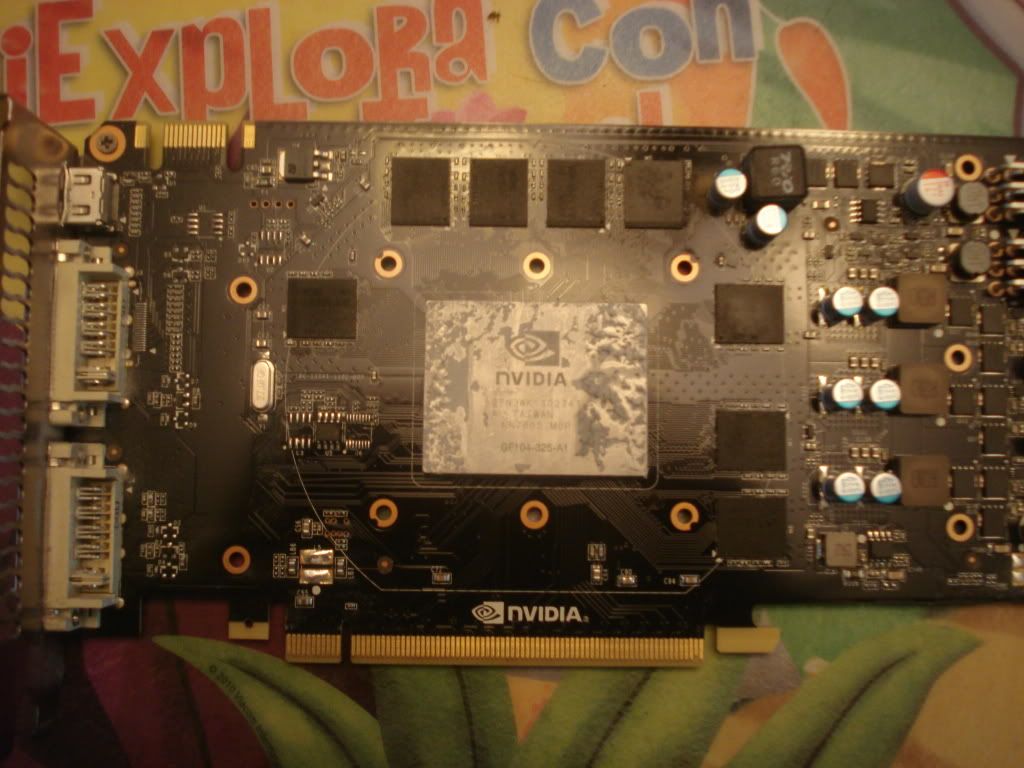 Terrible TIM job as suspected. On the HS itself, here is what I saw:
Again, looks oh so great.
I proceeded to use alchohol to get all the TIM off the chip as well as the heatsink. The final clean product of both looked like this:
(My sister is 2 and that's her Dora food mat. Not mine.
I used the credit card method to apply the thermal paste. I believe I did it correctly.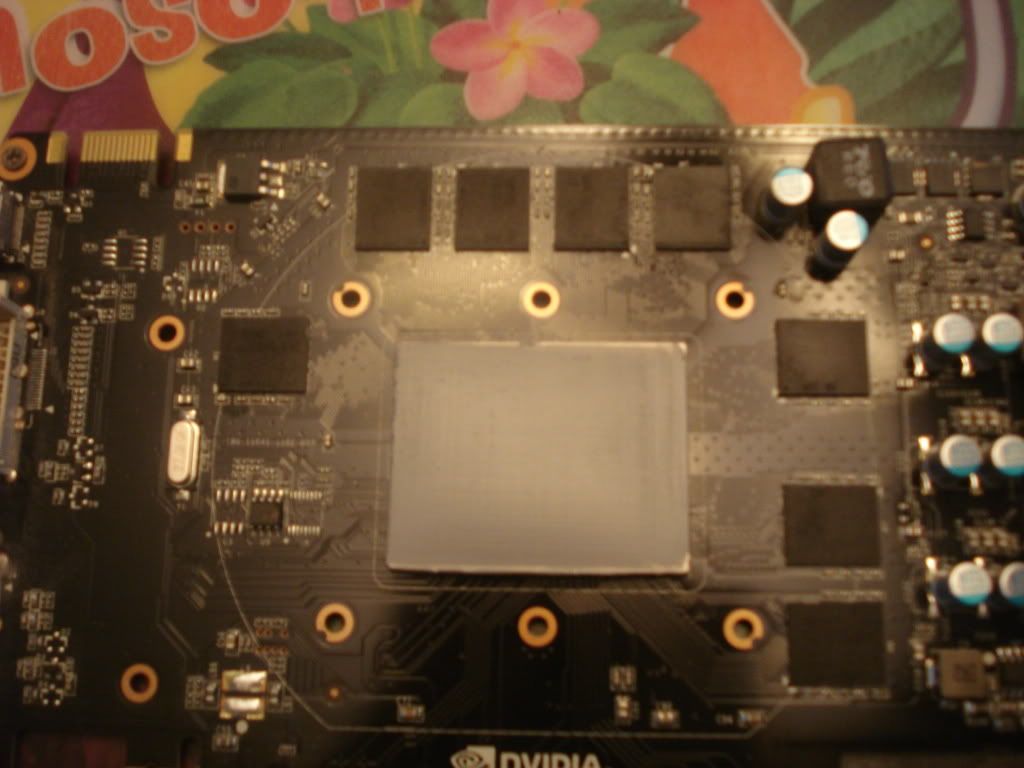 I set the heatsink back on and screwed everything back in place. The shroud moved a bit causing the thermal paste to probably move a bit but that should be okay right? I'll post my results when I get back to the camper!
Edited by XanderDylan - 6/15/11 at 9:01pm