I MADE A FULL RECOVERY
MY PC WAS ON
NOT OFF
I woke up to the sound of my tubing popping out of the outlet on the CPU block (XSPC) Water went all over my 3 video cards..motherboard..who else knows what. I am a little sad right now.
I took the advice of some reputable guys on here not to worry about zip ties or clamps and it worked for a couple months.. But this really sucks.
I should have taken the advice from the genius who said the h70>Rasa kit, with all the trouble water kits give you.
Now I am most likely out of 3 Gpus, and a motherboard.
I immediately disassembled everything..and cleaned all parts with rubbing alcohol. I have it all sitting in 10lbs of rice and will wait it out for 1-2 days.
I'm pretty sure the Cyclone which was plugged in to the monitor is gone.
What are the chances the motherboard and other cards were saved?
I think slim to none. This sucks. Big time.
EDIT: Here are pics. And I used 7/16" tubing over 1/2" barbs. It was a very tight fit and many people run it like that without clamps. How did this corrosion happen? I used clean distilled water, kill coil, dead water biocide, and it has only been 3 months.
Maybe I need to change water every other month or something???
Possible culprit. The discoloring in the biocide, is that normal? Is that to blame? I will contact FrozenCPU if that's the case.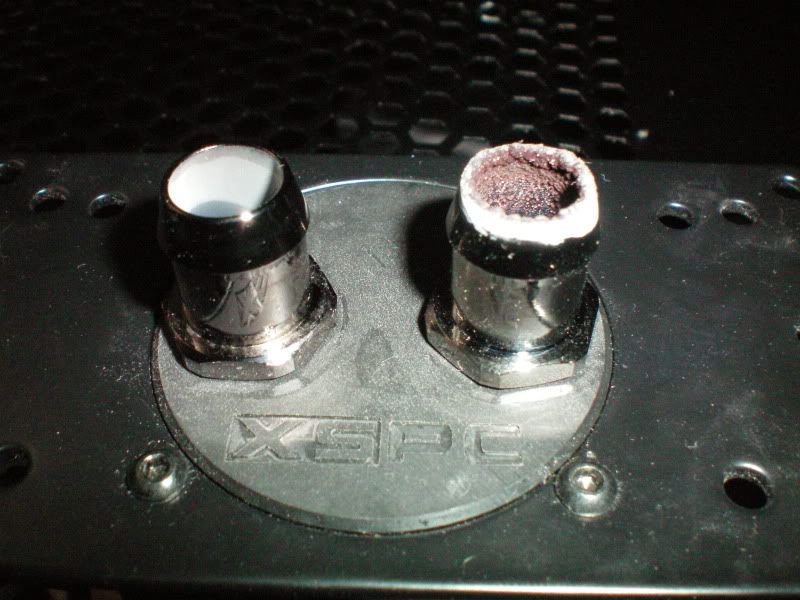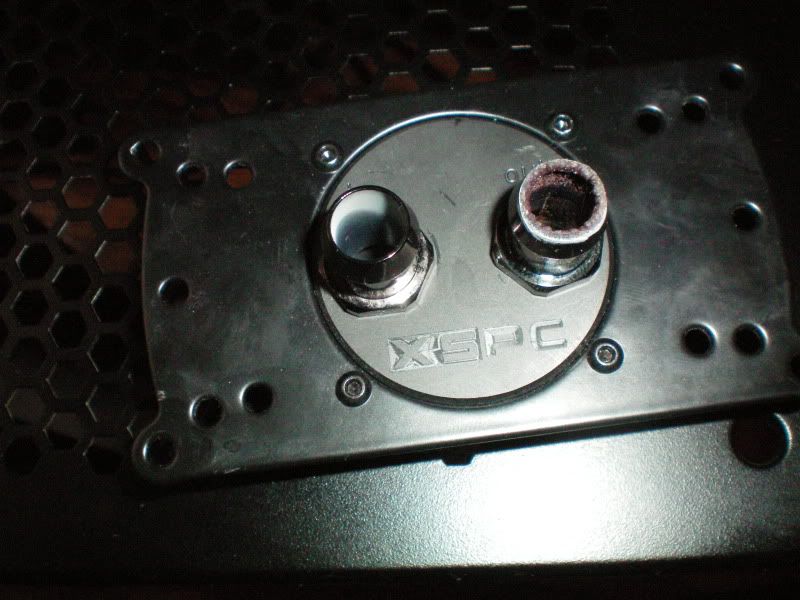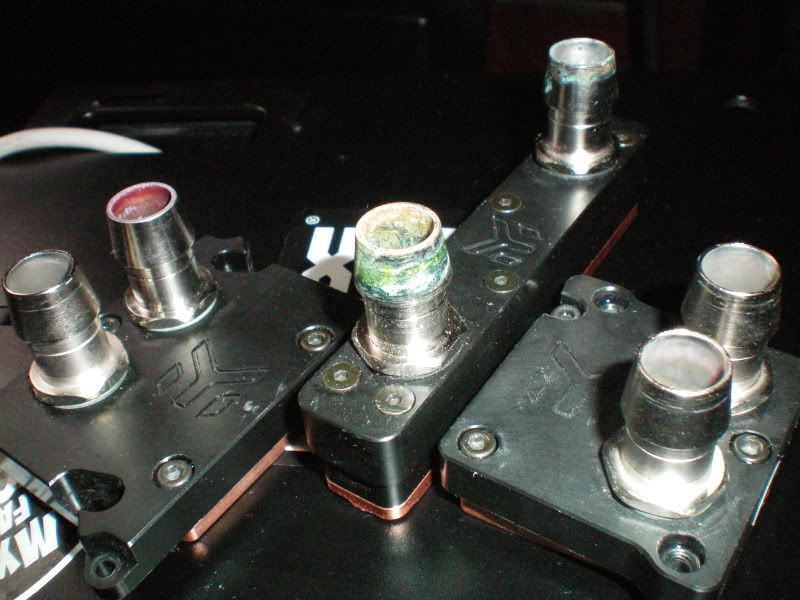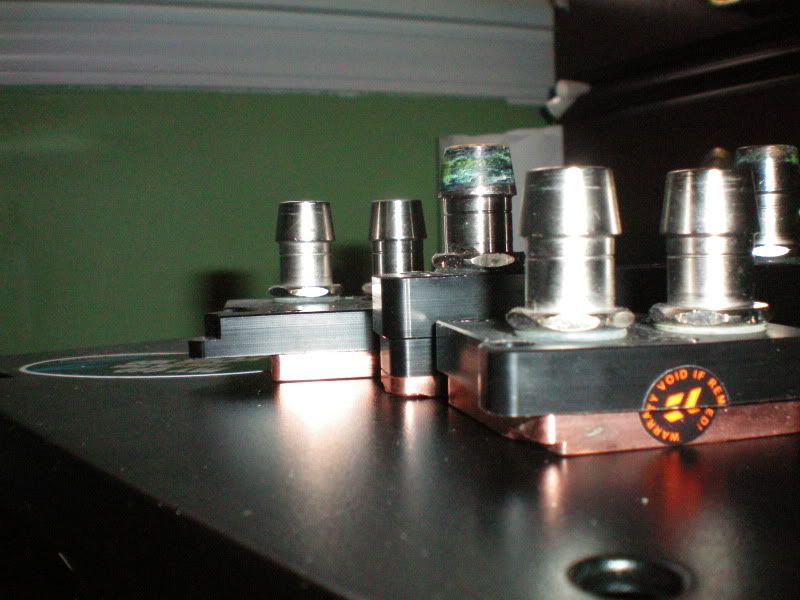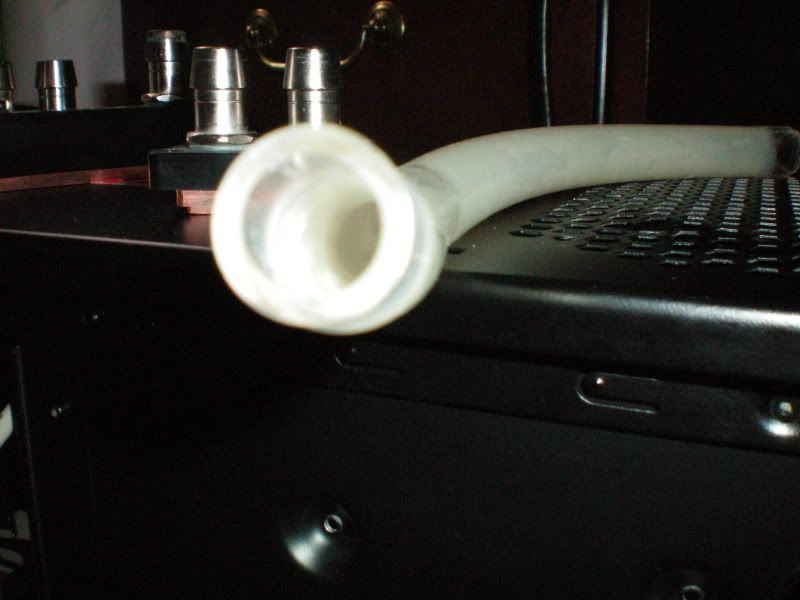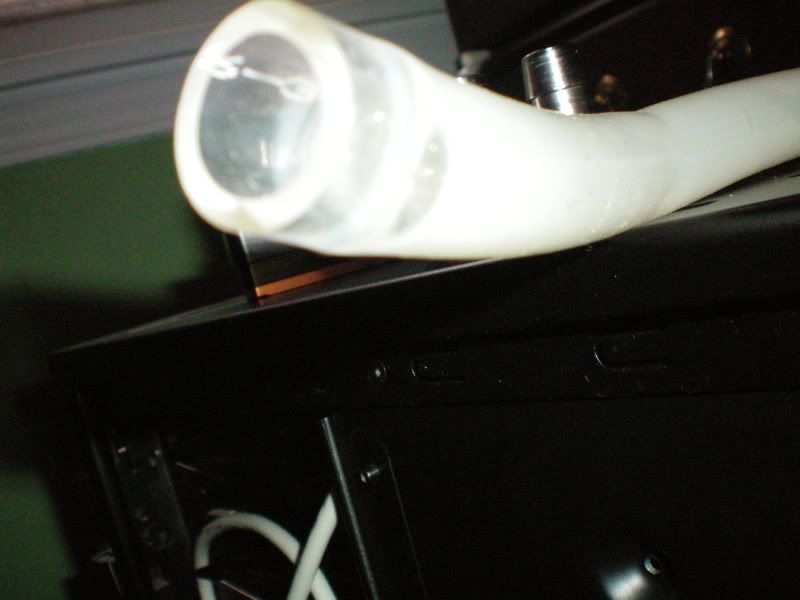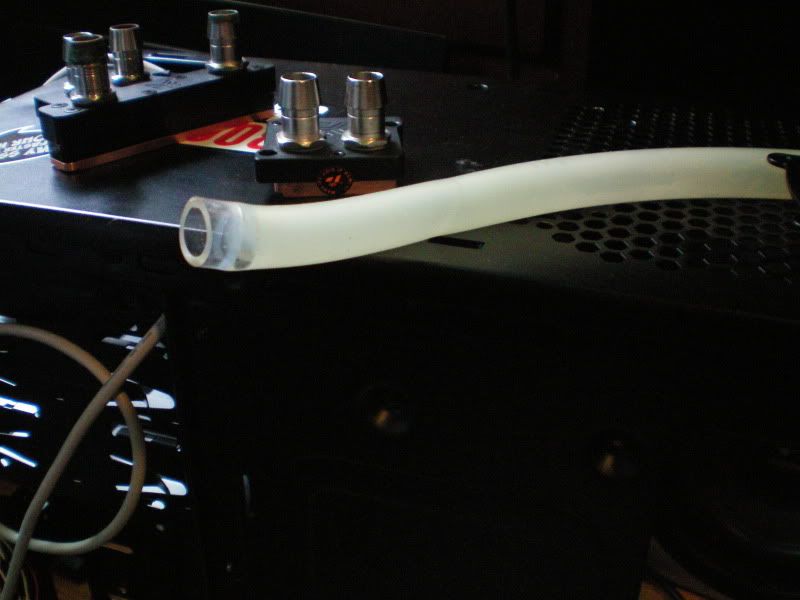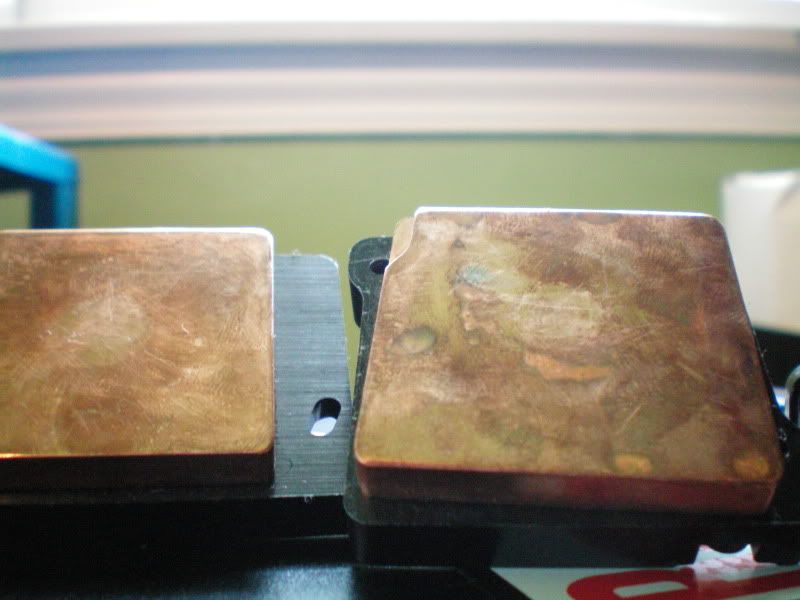 Here are pics of the block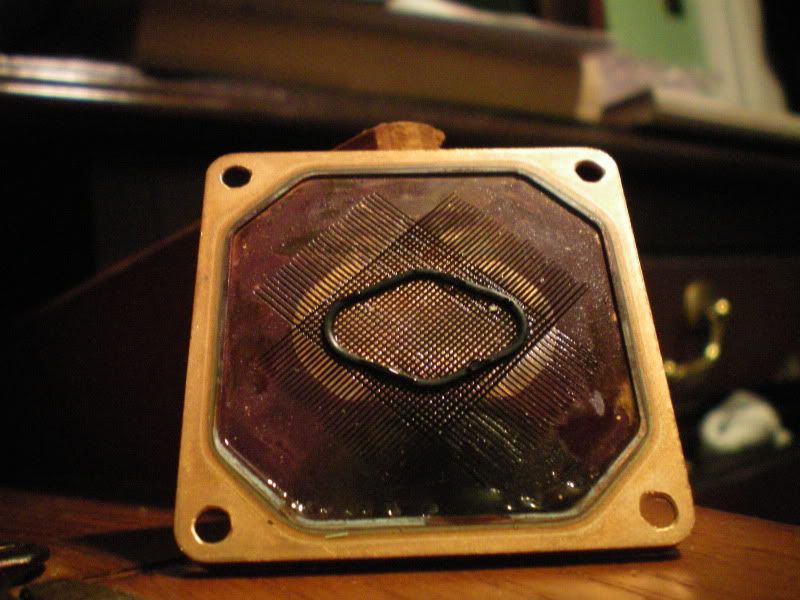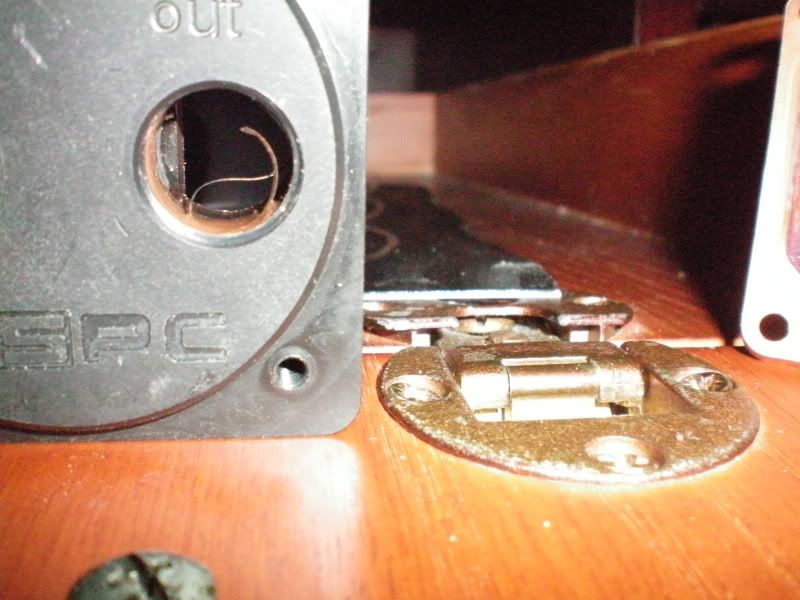 Edited by giganews35 - 6/16/11 at 3:31pm