Thanks to Zodac's folding guides for dummies, I managed to ditch the v7 client on both of my machines.
Got all of the individual CPU and GPU clients set up, and HFM all set up.
It looks like it will be a huge boost in production over how I have had it all set up.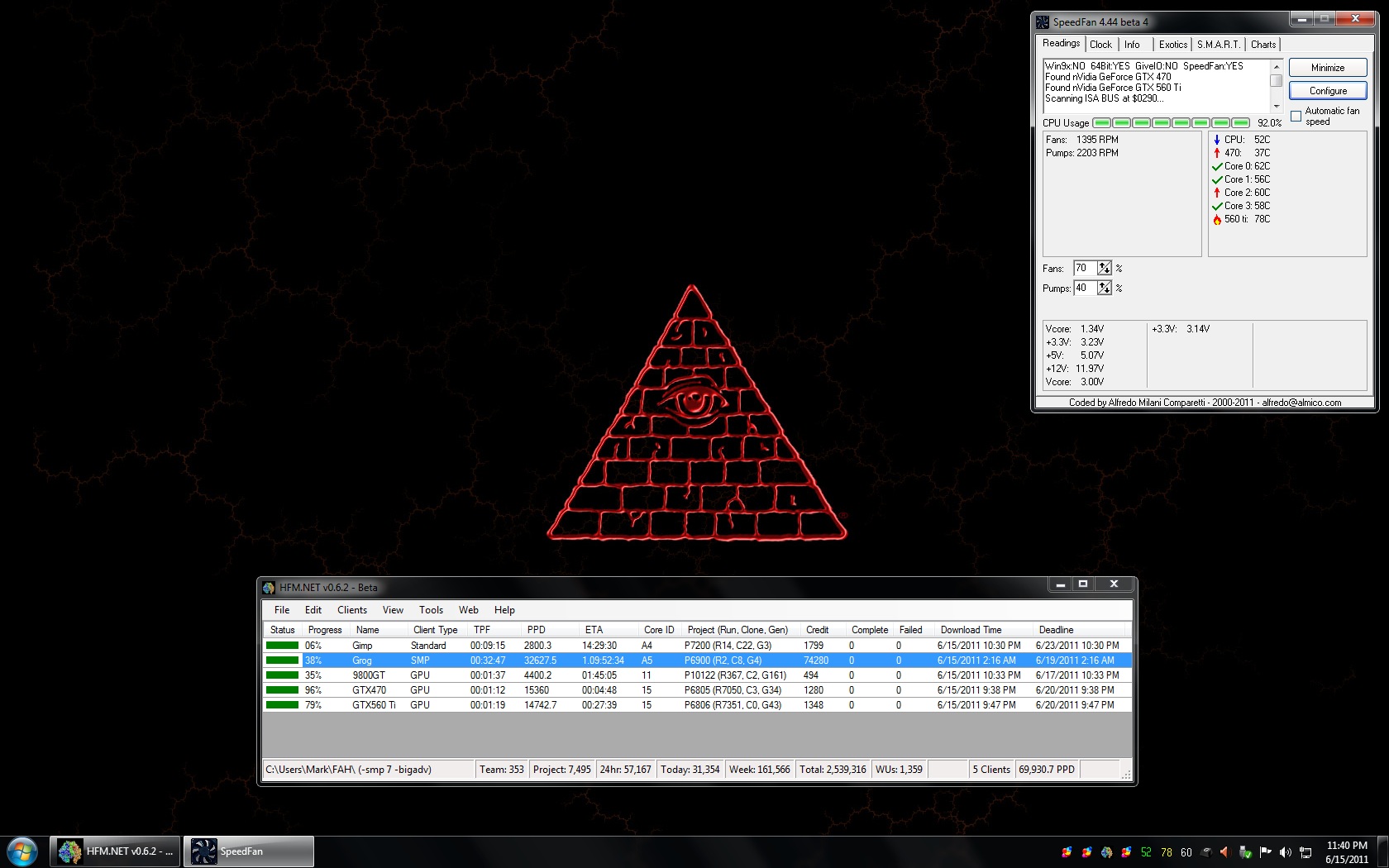 Now to get the GTX560 Ti under water so I can OC the crap out of it.
CPU
Motherboard
Graphics
RAM
Phenom x4 9650
Cheap MSI board
EVGA GTX580 SC
Junk PC-800 DDR2
Hard Drive
Optical Drive
Cooling
OS
WD Blue
Generic DVD
Cuplex Kryos HF CPU block, Swiftech MCW82 GPU b...
Windows 7 Home Premium
Power
Case
Antec True Power 650W
>10 year old Antec something or other.
View all
hide details
CPU
Motherboard
Graphics
RAM
Phenom x4 9650
Cheap MSI board
EVGA GTX580 SC
Junk PC-800 DDR2
Hard Drive
Optical Drive
Cooling
OS
WD Blue
Generic DVD
Cuplex Kryos HF CPU block, Swiftech MCW82 GPU b...
Windows 7 Home Premium
Power
Case
Antec True Power 650W
>10 year old Antec something or other.
View all
hide details