So I've decided to make my desktop a little brother. Theme is blue LED, liquid, and tiny!
Parts list
APEVIA X-QPACK2-BK/500 Black
http://bit.ly/jRtpWX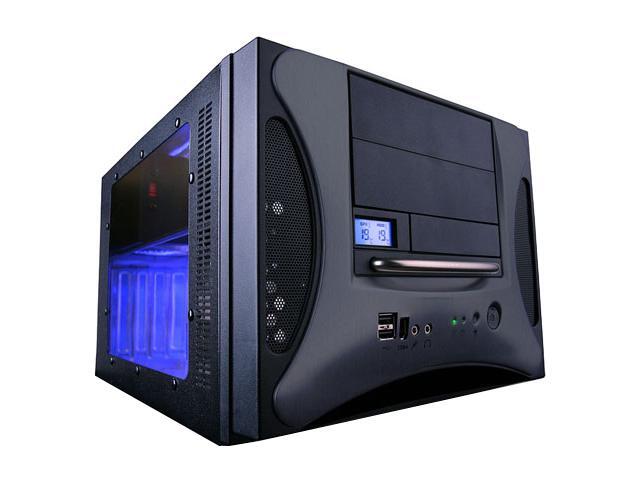 ASUS M4A785-M http://bit.ly/iNH29h
G.SKILL 4GB DDR3 1333
http://bit.ly/iYewct
AMD Phenom II X2 555 Black Edition http://bit.ly/leEeo5
UPDATE!
ASUS P8H67-M LX
http://bit.ly/iZguHc
i5-2500K
http://bit.ly/mT90Ja
Misc
KINGWIN KF-1000-BK 3.5" Internal hot swap rack
http://bit.ly/msRU12
ICY DOCK MB990SP-B Dual 2.5" to 3.5"
http://bit.ly/mSHADE
Currently I'm running the same CPU in my desktop at 4.3GHz X4 on an XSPC RASA RS240 kit in my main system. I know the CPU has potential. The tower will also be my secondary storage to my server, hence the extra HDD slots.
I'm planning on liquid cooling it with either an H50 (modded with custom RES and tubing) or going custom loop, or building a custom kit. Would it be better to go custom and add in a 120mm rad in the back, and an 80mm in the front? If I go custom, I'll add in a north bridge block if you think it'll handle that. GFX card will come later.
Thoughts?
Edited by kdb424 - 6/22/11 at 2:57am