I have had these drives from new, mid '05 I believe...
They have been in RAID0 for most of their life, have had no problems. These things were monsters when I got them (not to mention a pretty penny).
Model: WD740GD
Edit:- Warranty for both drives expired end of last year.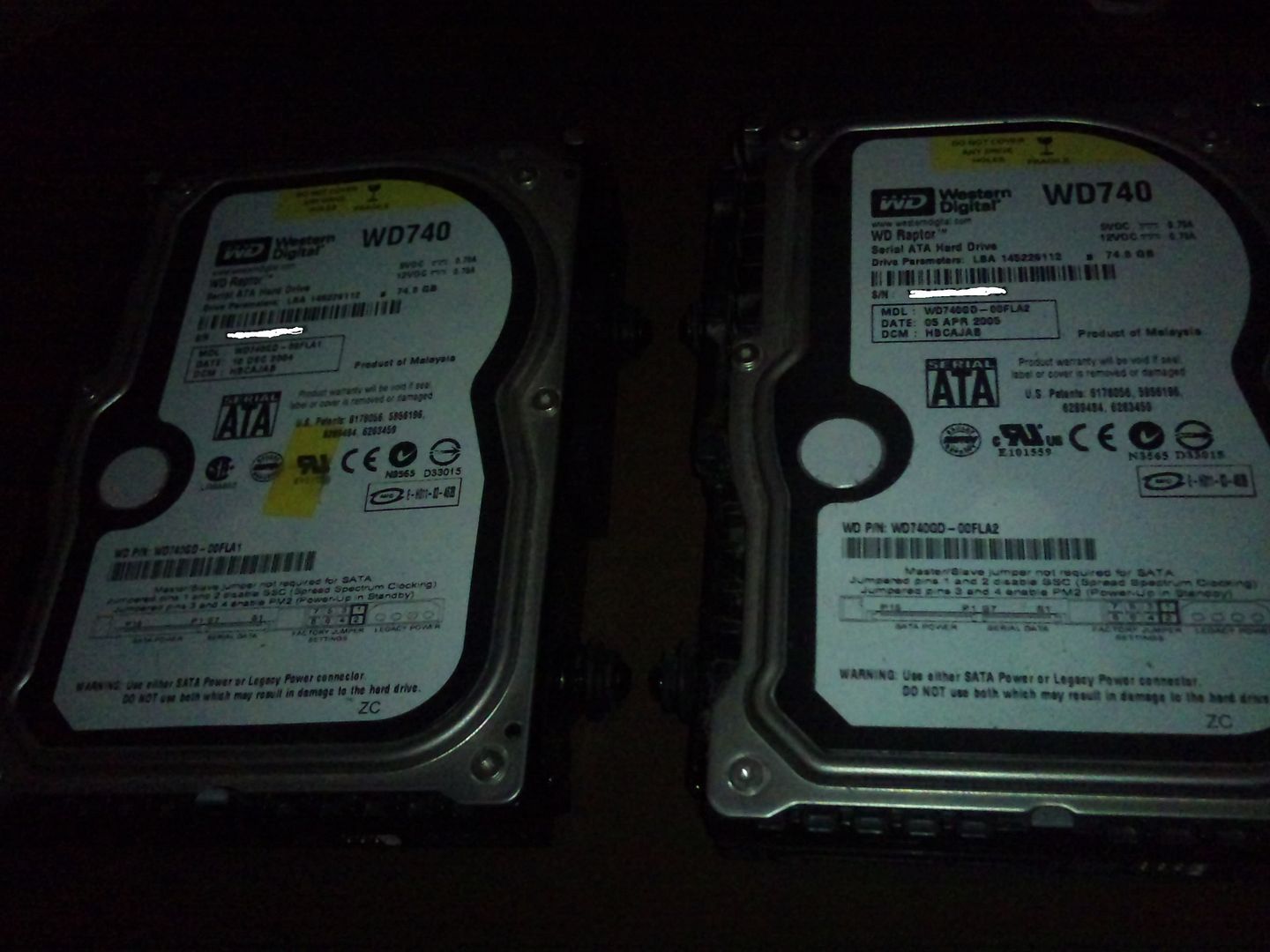 Rough estimate in £ please...
Edited by TheReaperWaits - 6/19/11 at 8:08am
CPU
Graphics
RAM
Hard Drive
Athlon 64 3500+ 2.2Ghz
9800GX2 (wet) 1998Mhz Shader
4.5GB mixed
WD Caviar black 20GB 'SS'
Optical Drive
Cooling
OS
Monitor
Cheap beige DVD ROM
Koolance full copper GX2 block
Vista 32bit
LG W2486L
Power
Case
Antec EA650
Antec 900
View all
hide details
CPU
Graphics
RAM
Hard Drive
Athlon 64 3500+ 2.2Ghz
9800GX2 (wet) 1998Mhz Shader
4.5GB mixed
WD Caviar black 20GB 'SS'
Optical Drive
Cooling
OS
Monitor
Cheap beige DVD ROM
Koolance full copper GX2 block
Vista 32bit
LG W2486L
Power
Case
Antec EA650
Antec 900
View all
hide details