Quote:
Originally Posted by Methos07;13936853 
Is that an SSD for games? Yeah that's an SSD for games. lol.

Reduce your resolution to the resolution you want to record in.
Yeah, I don't install games to it! I just move games on and off of it with SteamMover
All my games get installed to that games HDD
And then I try them, on the dedicated HDD. And if they show the slightest lag, I try them on the SSD
Dedicated drives bud
OP wants to record at full res!
SteamMover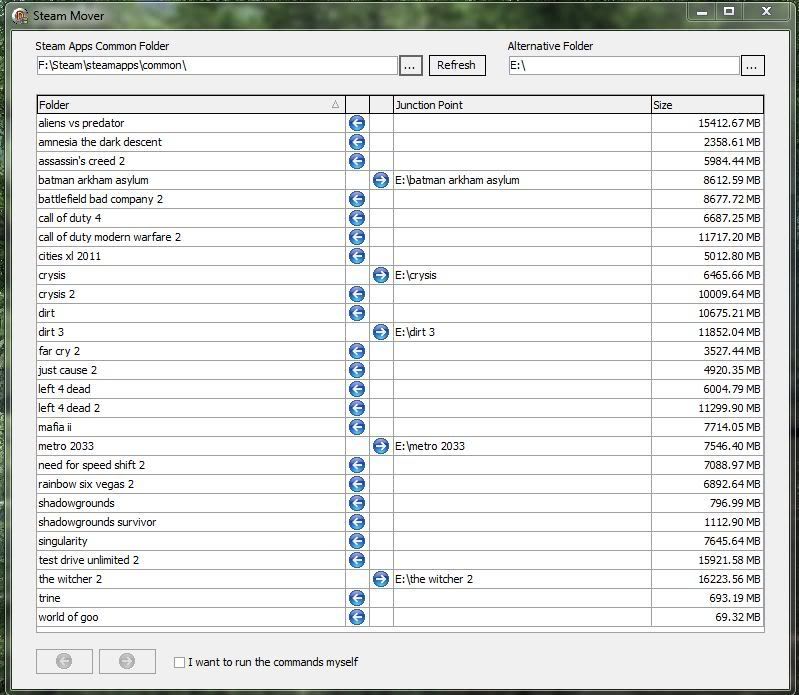 Edited by ACHILEE5 - 6/20/11 at 6:34am
CPU
Motherboard
Graphics
RAM
Intel® Core™ i5-3210M
Laptop
HD 4000
Corsair Vengeance 8GB
Hard Drive
Optical Drive
OS
Monitor
Samsung 840 250GB
DVD Multi
Windows 8
15.5 inch display (1366 x 768)
Keyboard
LED Back lit
View all
hide details
CPU
Motherboard
Graphics
RAM
Intel® Core™ i5-3210M
Laptop
HD 4000
Corsair Vengeance 8GB
Hard Drive
Optical Drive
OS
Monitor
Samsung 840 250GB
DVD Multi
Windows 8
15.5 inch display (1366 x 768)
Keyboard
LED Back lit
View all
hide details