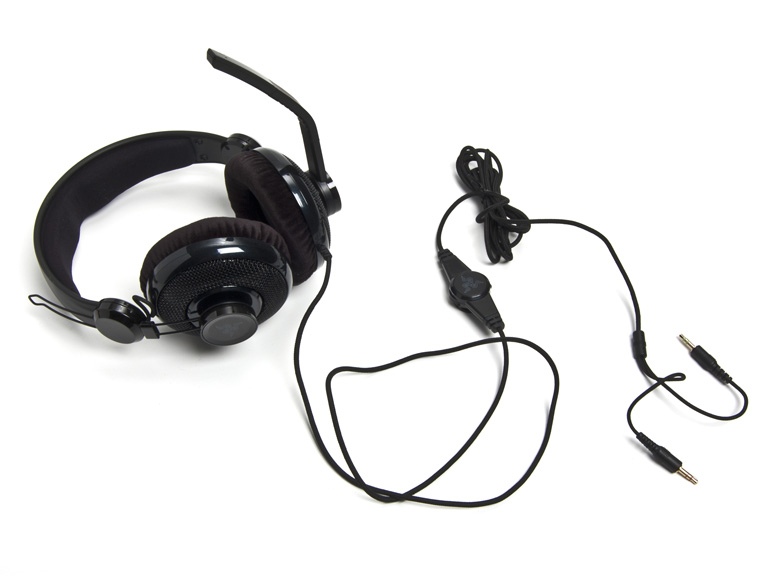 My headset is garbage. It's the first headset and Razer product I've had, and so far, all I have learned about it is that Razer has design flaws. I have owned a total of two of these headsets after RMAing the first headset for not hearing out of the left ear, and after I got my second headset, the same problem occurred.
The problem is with the volume control casing. After 6 or so months, I can't hear out of my left ear unless I move the wire next to the casing to a very strange angle. I assume that after use, the contacts that control the volume become loose, and the wire has to bend an extraordinary length to get the left channel working again.
This is the volume control casing.
And this is my ghetto solution to fix the problem for the last week or so.
Yes, that is scotch tape. I can barely hear out of the left ear now, the angles are more picky now...
What are my options?
I can't RMA because I already RMA'd my first headset - and the one they send back is a white box and only comes with a 90 day warranty (I'm at least 6 months too late).
I'm thinking about completely cutting out the volume control casing, but my father (electricity dude) said that there would be at least 3 channels (left, right, microphone) and that chances are would be that each channel contained many tiny wires to enhance flexibility. Things may be different where he learned in the old country
Does anyone have any experience with 3.5mm headphone wires? Could I cut out the volume control casing and wire together each channel?
BY THE WAY, just in case this headset doesn't make it, does anyone have any headset recommendations? Under $100, microphone preferred but not necessary. I have no sound card...