June 20, 2011
Hi everyone,
I built myself a computer (mainly for audio and video editing) back in December when I was new to all this, but it just wasn't as fast as my old iMac for some things, mainly due to a rubbish graphics card (NVidia 9500GT). So, I've been saving up for a while and I've now ordered a load of parts. Basically, everything except for the CPU, RAM and motherboard is new.
Case: Cooler Master HAF X
CPU: Intel i7-860 (2.8GHz)
Motherboard: ASUS P7P55D-E
RAM: Corsair 8GB 1333MHz
GPU: NVidia GTX 480 (ASUS model)
Boot HDD: Corsair F120 (120GB)
Storage HDDs: 2x WD Caviar 1TB
PSU: Corsair HX1000
Monitors: Samsung BX2450 plus Dell U2711
I was toying with 16GB RAM but eventually decided I'd be better off £200 buying the monster 27" Dell monitor (I was initially going to get a U2410) just because I love having so many pixels to play with.
I chose the graphics card because it's pretty much the best one which works out of the box with my proposed configuration (I don't want to mess around with kexts etc every time an update comes out
)
I chose the ASUS graphics card over an EVGA Superclocked one because I'll be removing the fan mechanism: this is my first attempt at water-cooling.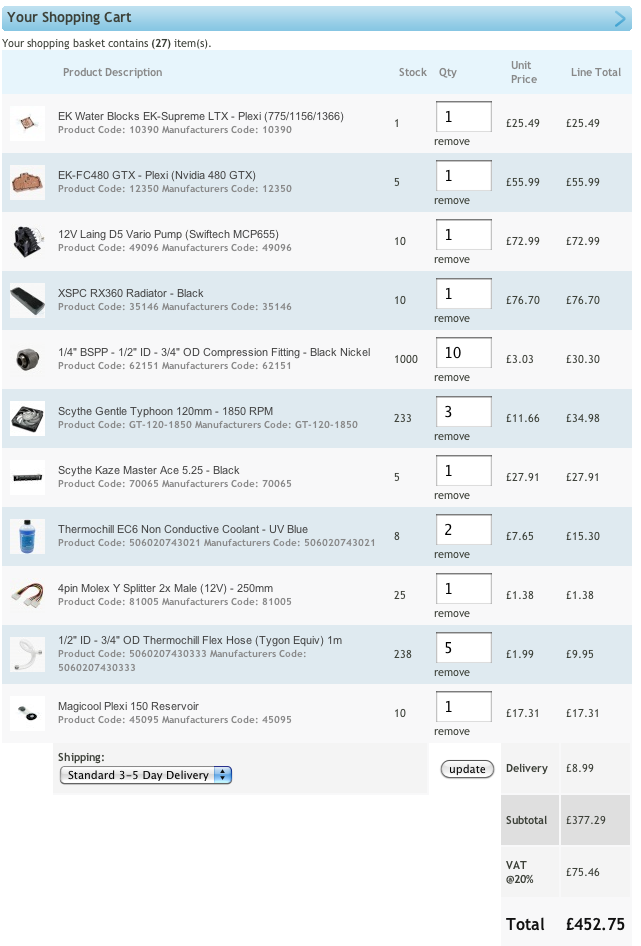 Everything should arrive in the next few days - I'll keep you guys posted on how the build goes!
hcetech
June 21, 2011
: Just got the graphics card in the post - new monitor plus water-cooling gear set to arrive tomorrow.
June 28, 2011
: OK - so I've finally finished building the air-cooled system and got everything configured as I want. The SSD is absolutely amazing, as is the GPU - I've never used a computer this fast. This afternoon I began the water-cooling work, and ran into a problem. The reservoir has three holes into which I can screw the fittings, but they're too close to fit two compression fittings. I'm about to drill a hole in the bottom of the reservoir so I can use it properly. The HAF X, by the way, is brilliant for doing a cable-free build - everything is hidden behind the two shrouds, so all you see is the motherboard and the cooling tubes.
June 29, 2011
: The radiator had a huge hole in it. I'm so glad I used non-conductive coolant! I'll let you know when the rad gets replaced, though since I'm flying away soon I might not update this for a fair while.
September 31, 2011
: OK; we're back in business! I just ordered new barbs and clamps so I'll begin the WCing process again asap - watch this space!
Photos
Here's the build just before installing the reservoir and pump and priming the system - I haven't installed the shroud in the bottom photos so it looks a bit messy.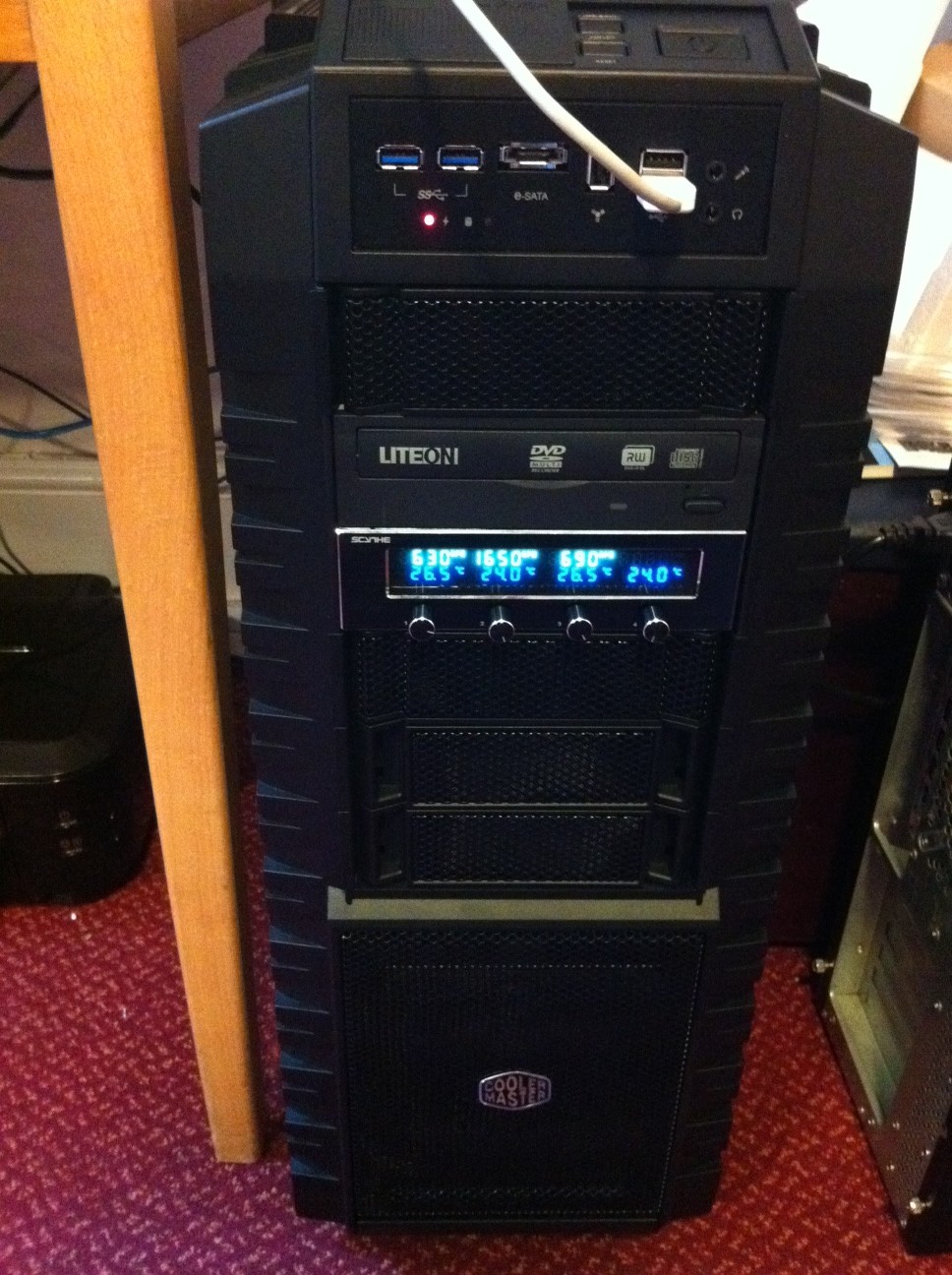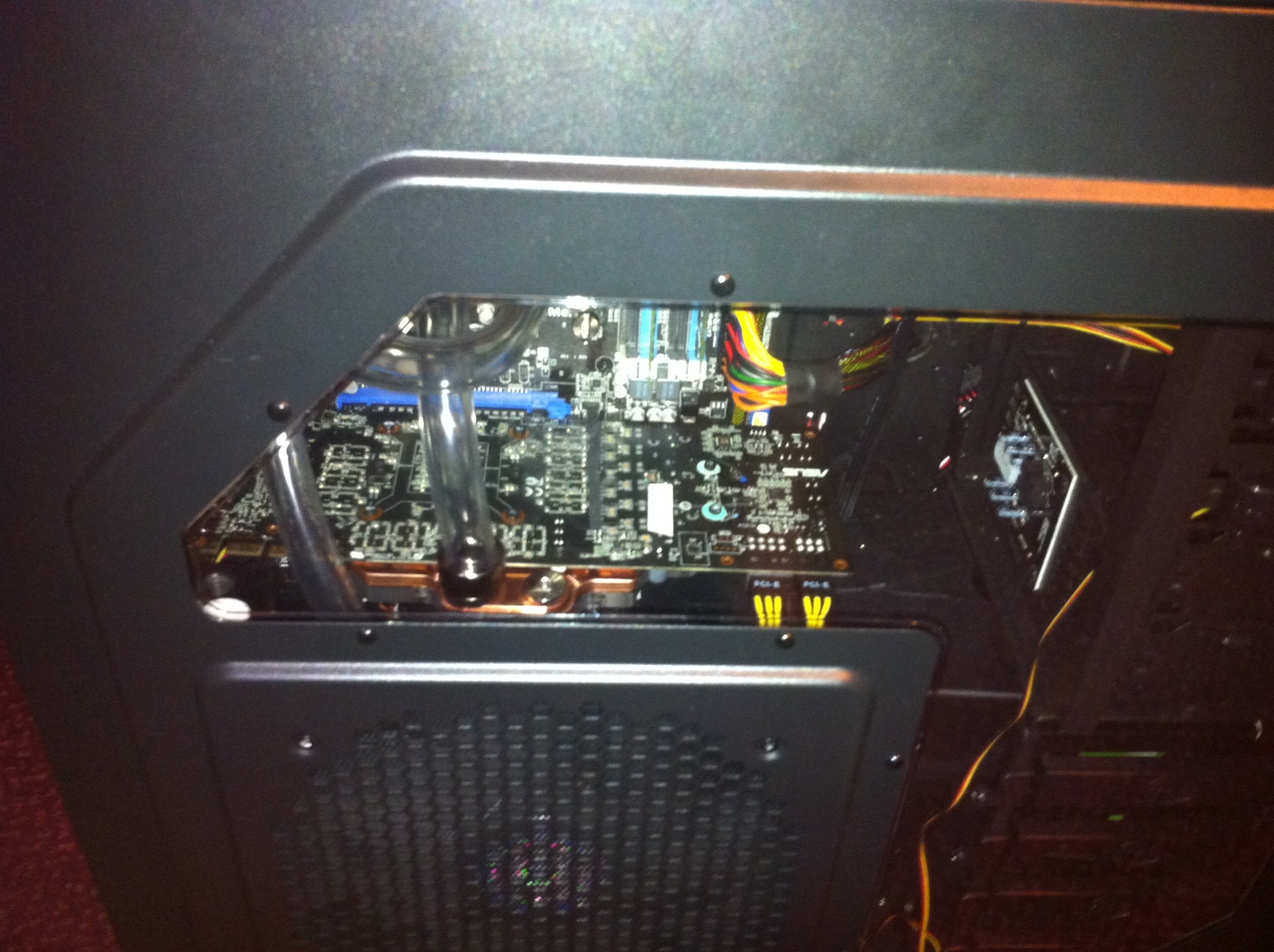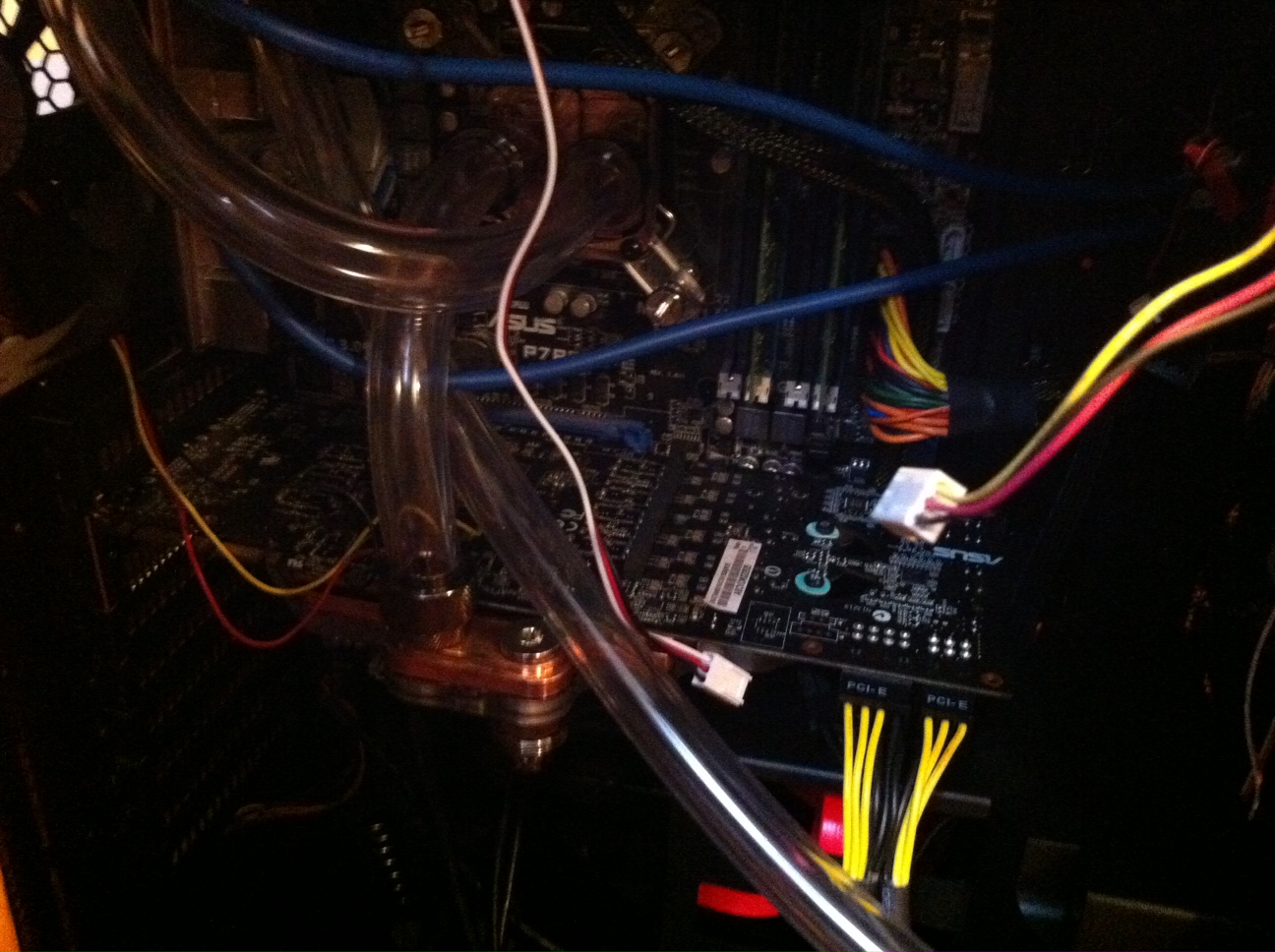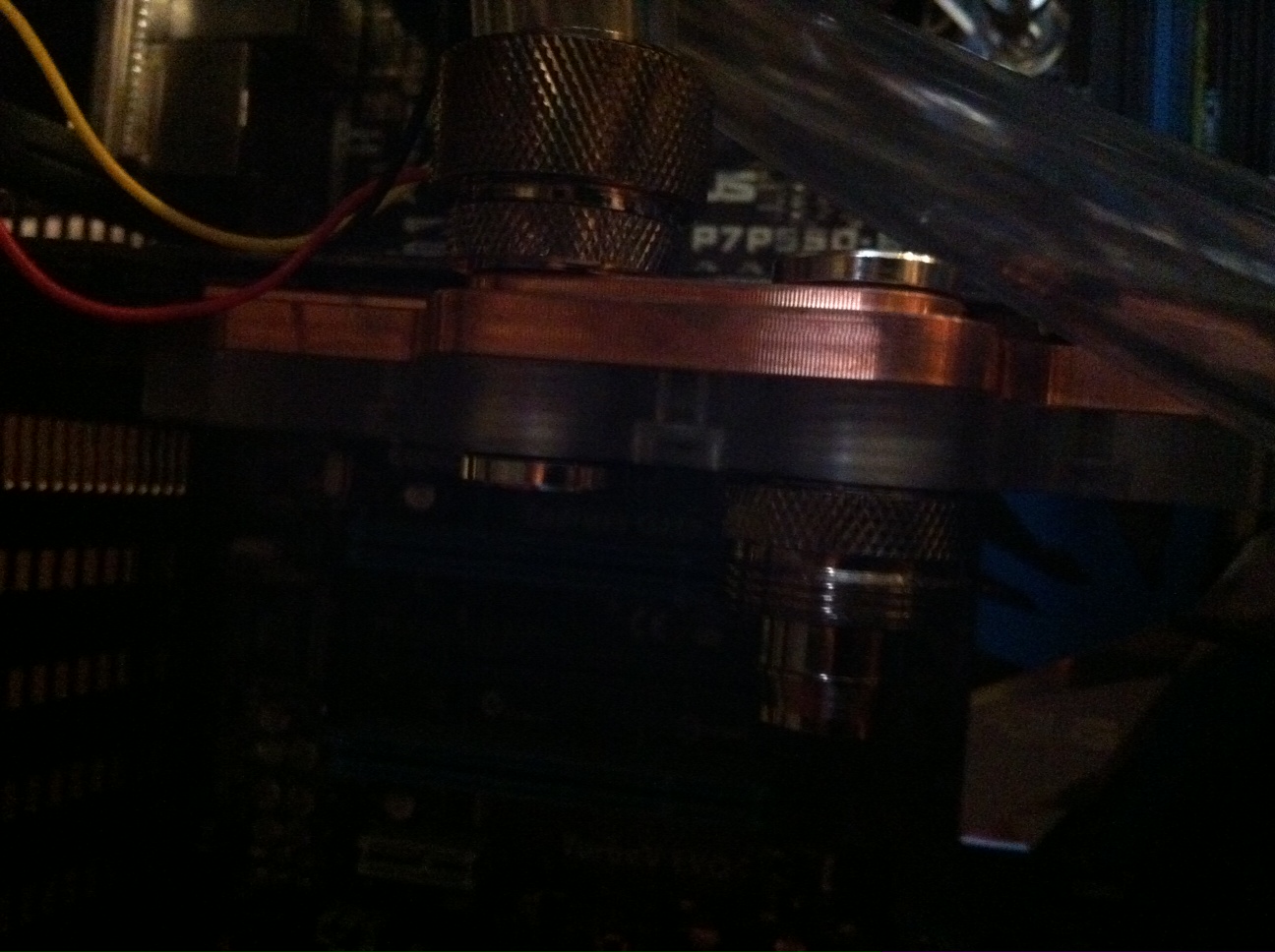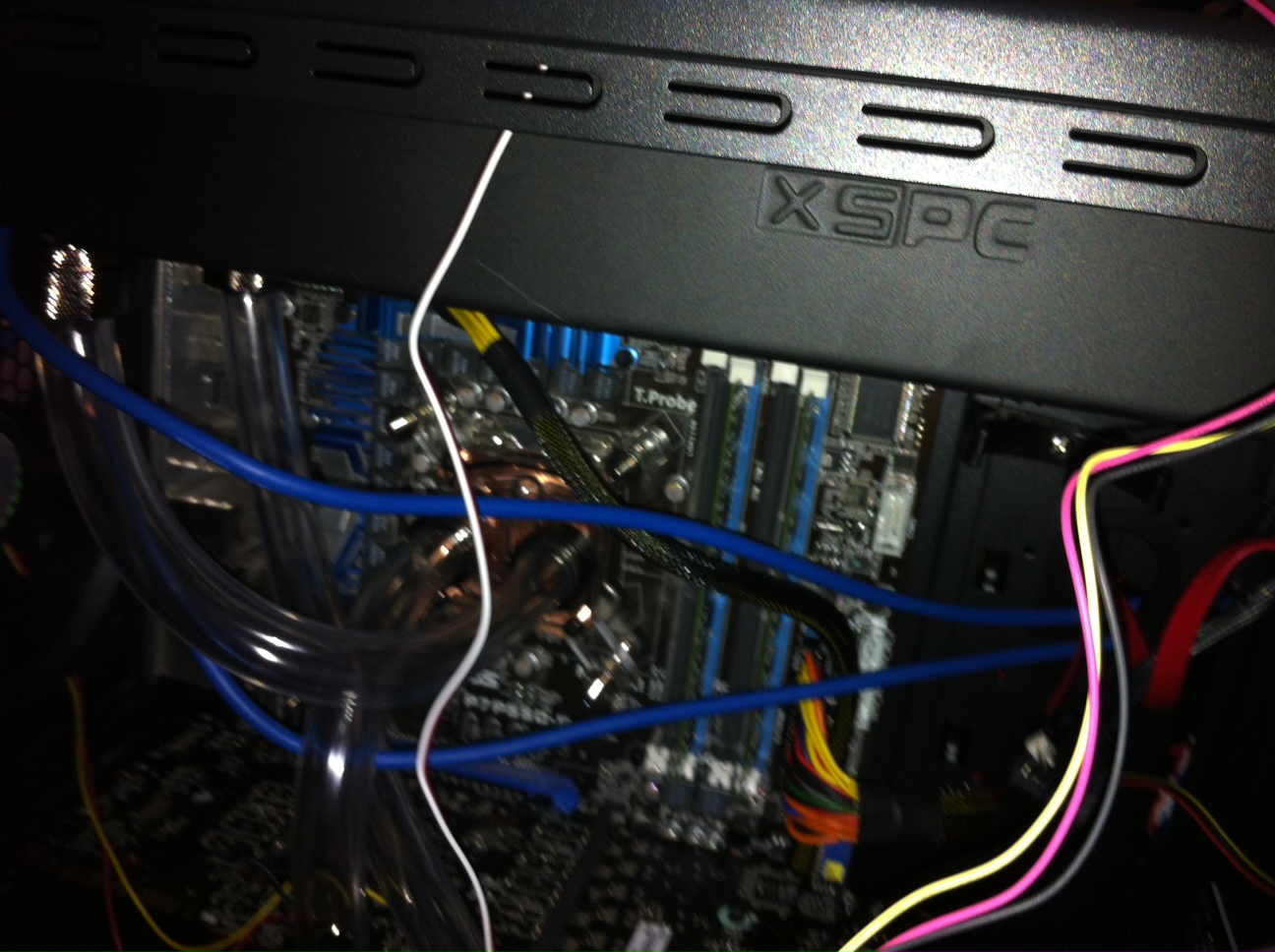 This is my old build (dusty and blurry - sorry). The old parts are going towards a friend's computer (it's a pretty budget i3 build: his whole setup cost the same as my water-cooling did
)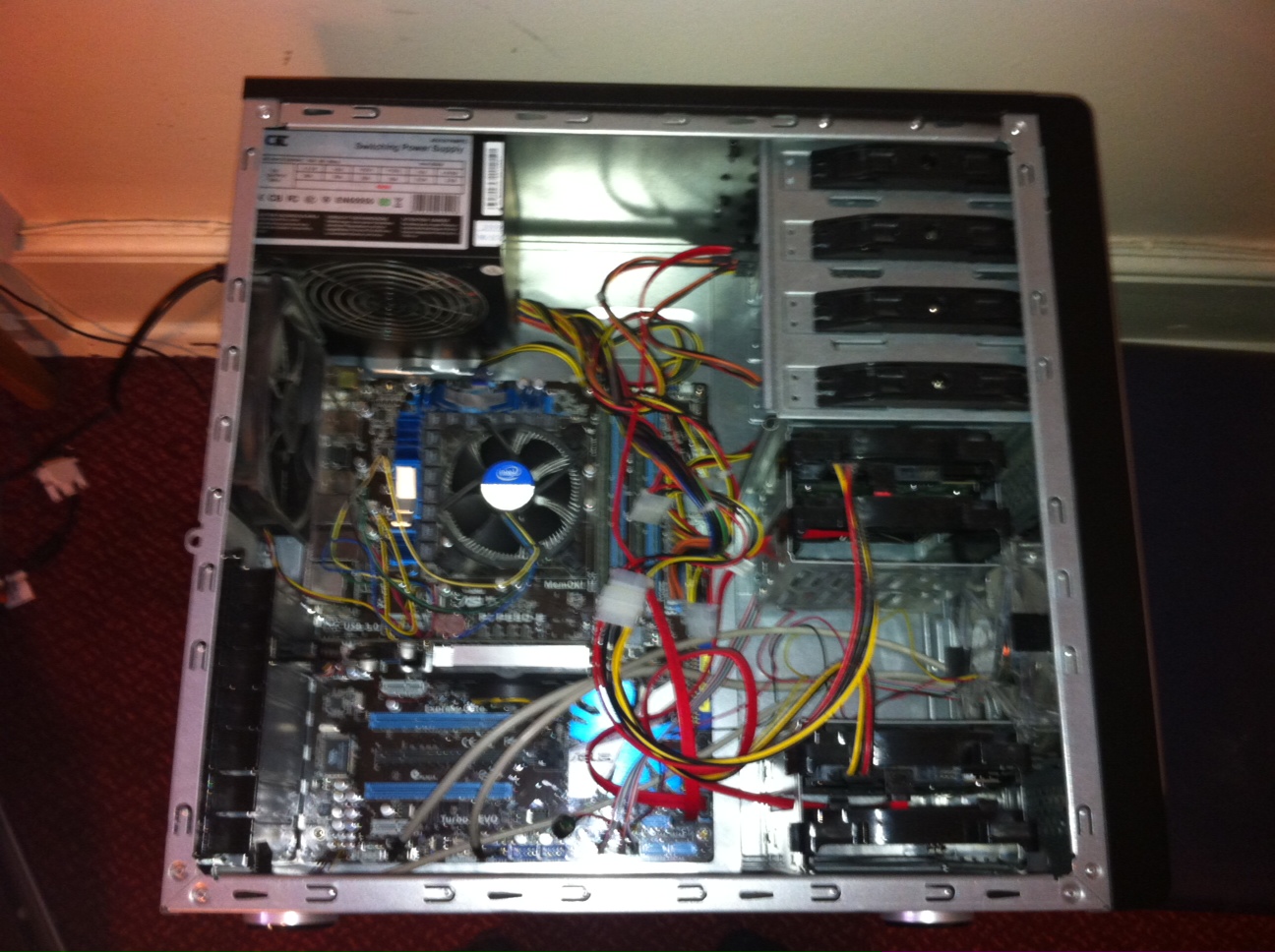 GTX 480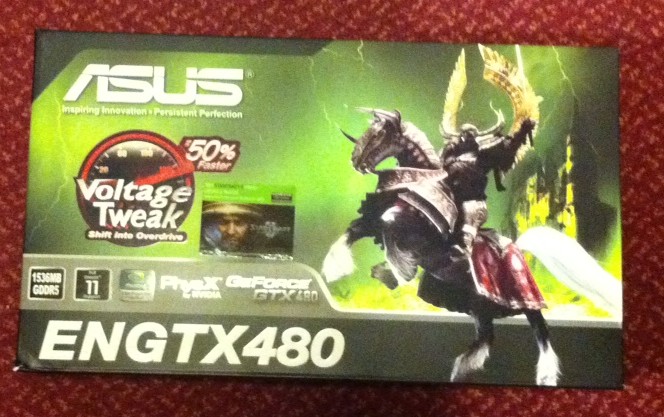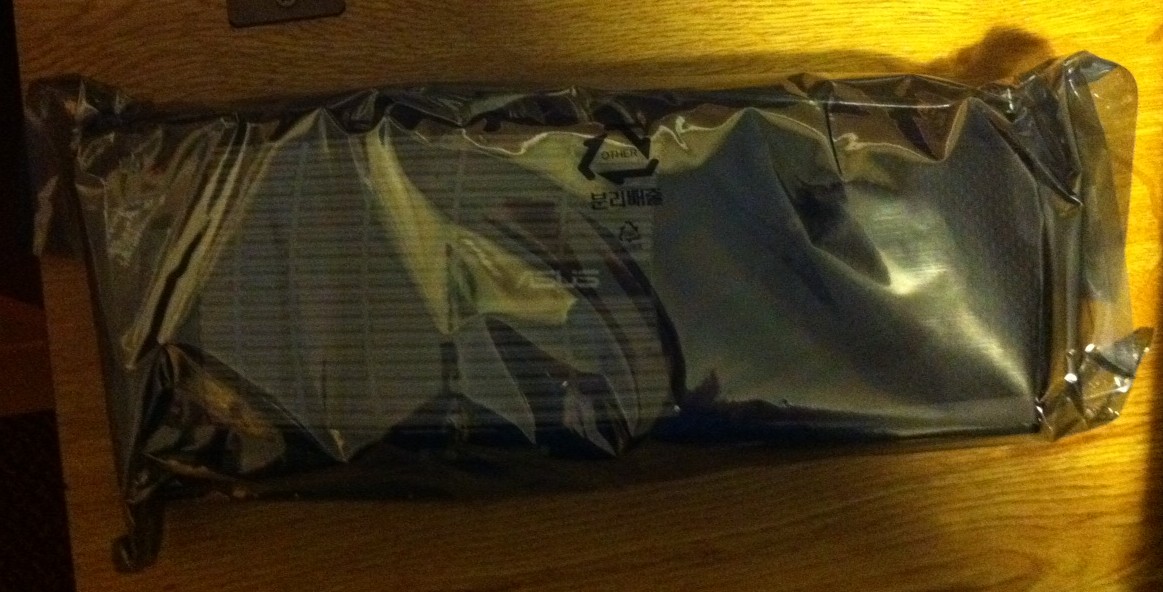 Dell U2711 (it's an incredible monitor - well worth the money
)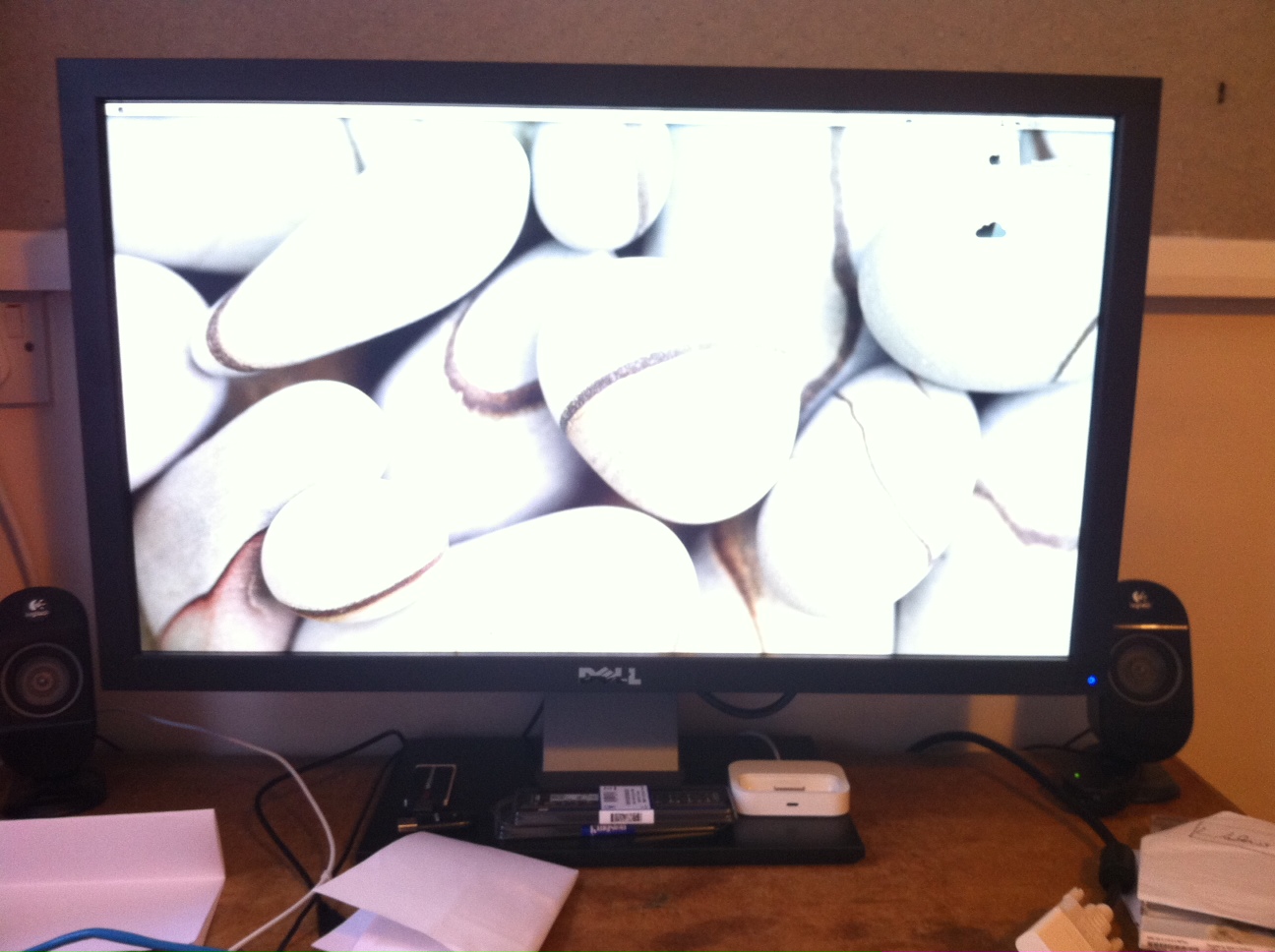 Edited by hcetech - 10/1/11 at 10:54am
CPU
Motherboard
Graphics
RAM
i7-860
ASUS P7P55D-E
ASUS ENGTX 480
8GB DDR3 SDRAM
Hard Drive
Optical Drive
OS
Monitor
Corsair 120GB SSD + 2x WD 1TB HDDs
LiteOn iHAS-224 DVD±RW
Mac OS X 10.6.7
Dell U2711 + Samsung BX2450
Keyboard
Power
Case
Mouse
Apple Wireless Keyboard
Corsair HX1000
Cooler Master HAF X
Apple Magic Mouse
View all
hide details
CPU
Motherboard
Graphics
RAM
i7-860
ASUS P7P55D-E
ASUS ENGTX 480
8GB DDR3 SDRAM
Hard Drive
Optical Drive
OS
Monitor
Corsair 120GB SSD + 2x WD 1TB HDDs
LiteOn iHAS-224 DVD±RW
Mac OS X 10.6.7
Dell U2711 + Samsung BX2450
Keyboard
Power
Case
Mouse
Apple Wireless Keyboard
Corsair HX1000
Cooler Master HAF X
Apple Magic Mouse
View all
hide details