Quote:
Originally Posted by
shnur;14228533
I like both to be honest. They both give a funky look to everything
Thanks, but funky?
Everything is stripped down and ready for the tubing tomorrow and hopefully the leak test. I just have to decide on the res locations.....
I am not liking this one.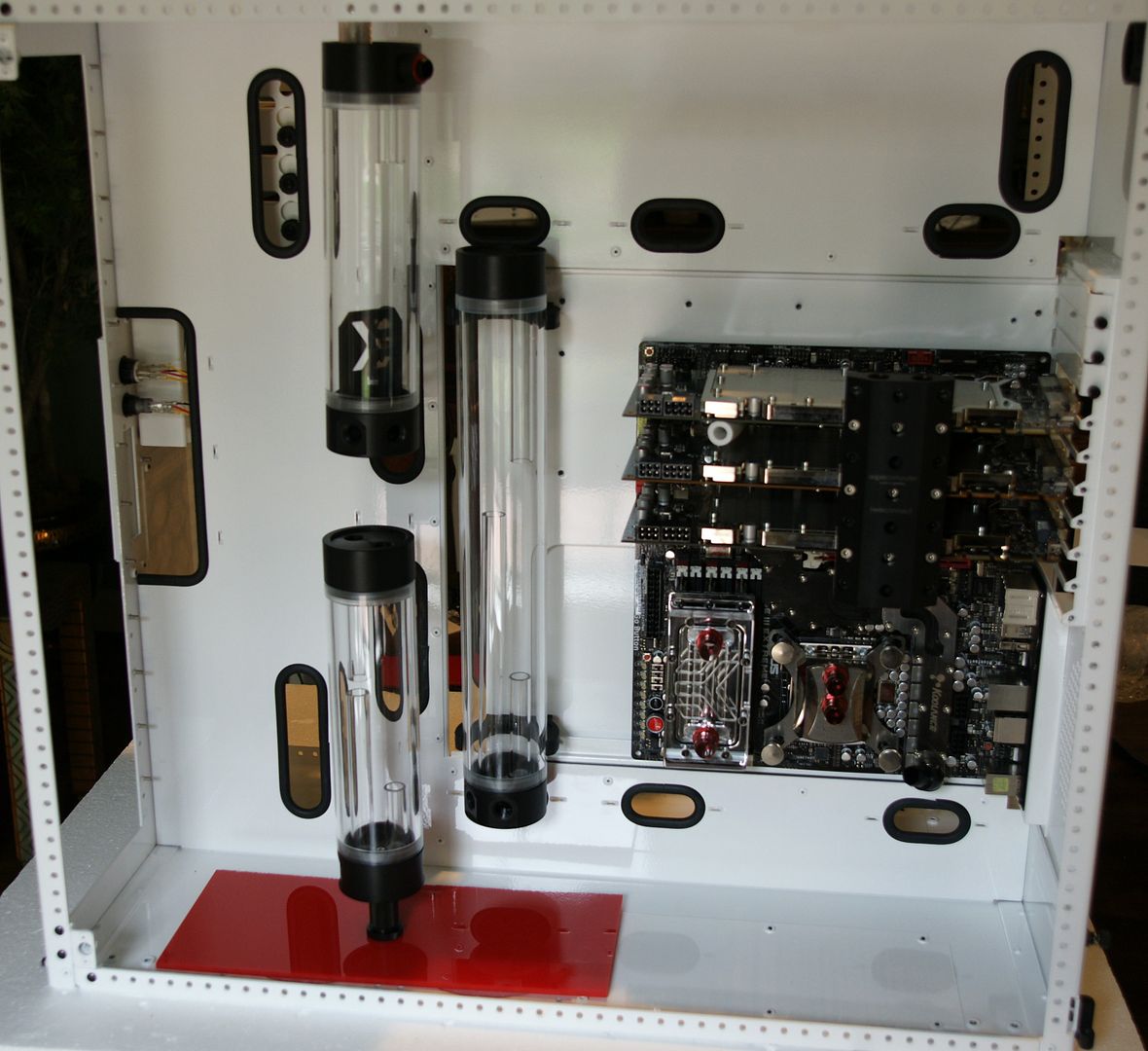 This has potential.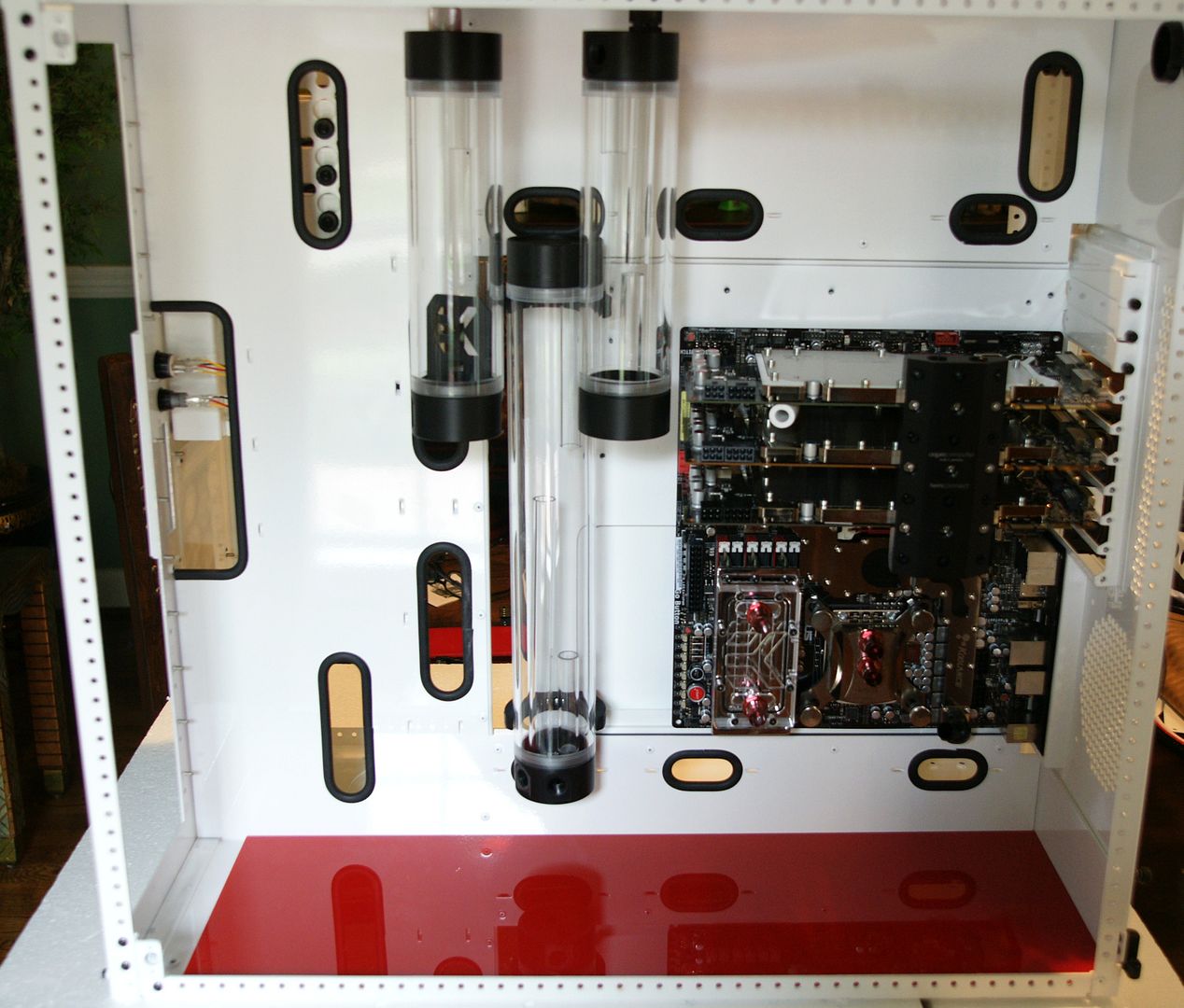 With some rotary madness, it could get interesting.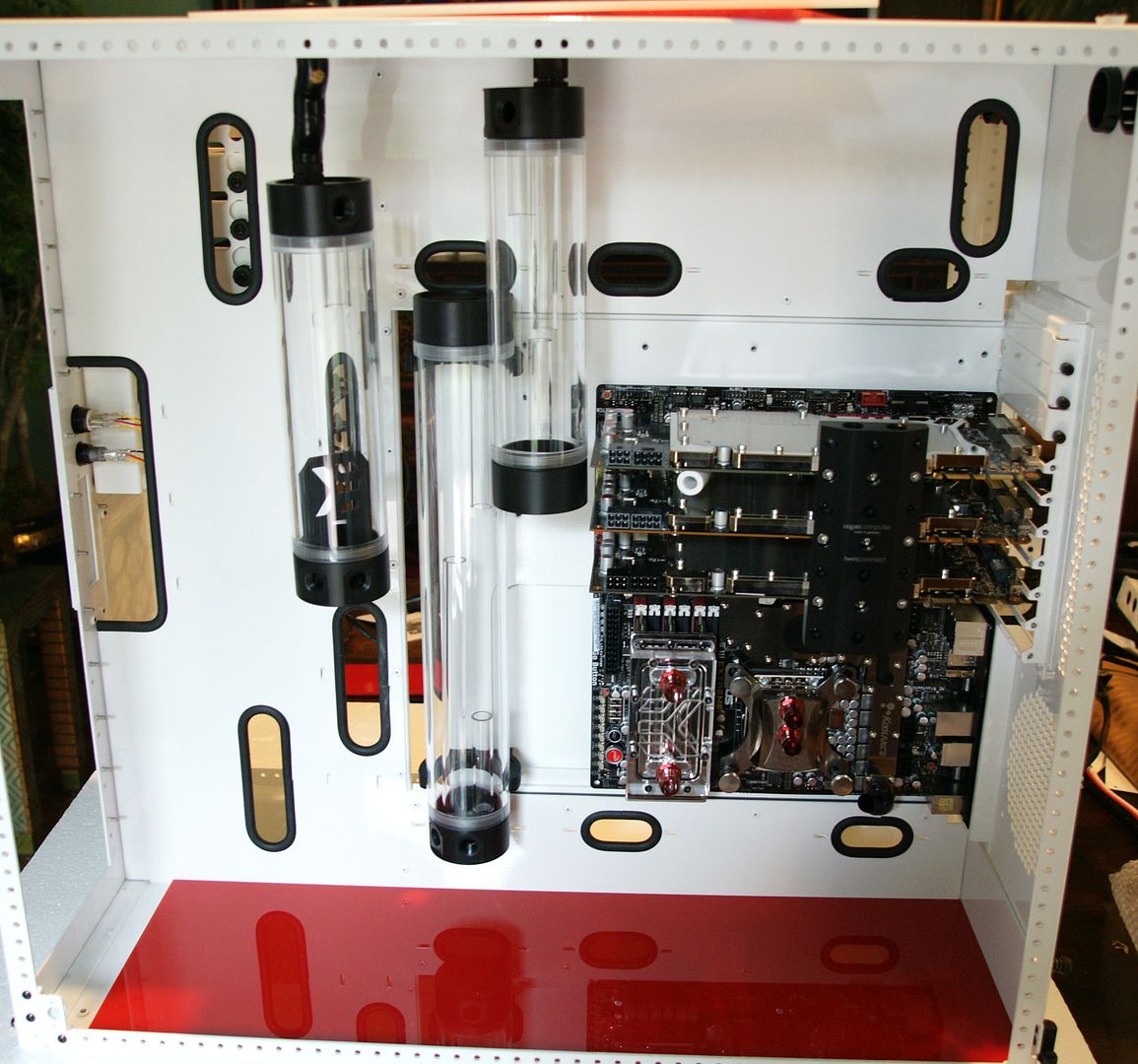 I have pretty much ruled out the bottom mount. The top mount looks better to me, especially with the rotary mount. It drops the res just enough and adds much more support over the D-plugs. Additionally, I like the red acrylic plate left untouched.
Any thoughts?