OK, so I have something very crazy that I am working on regarding the filter mounts and that should be unveiled tomorrow, I hope?
In the meantime I decided to rough cut three pieces of acrylic for the Tri-SLI bridge...the white sucks...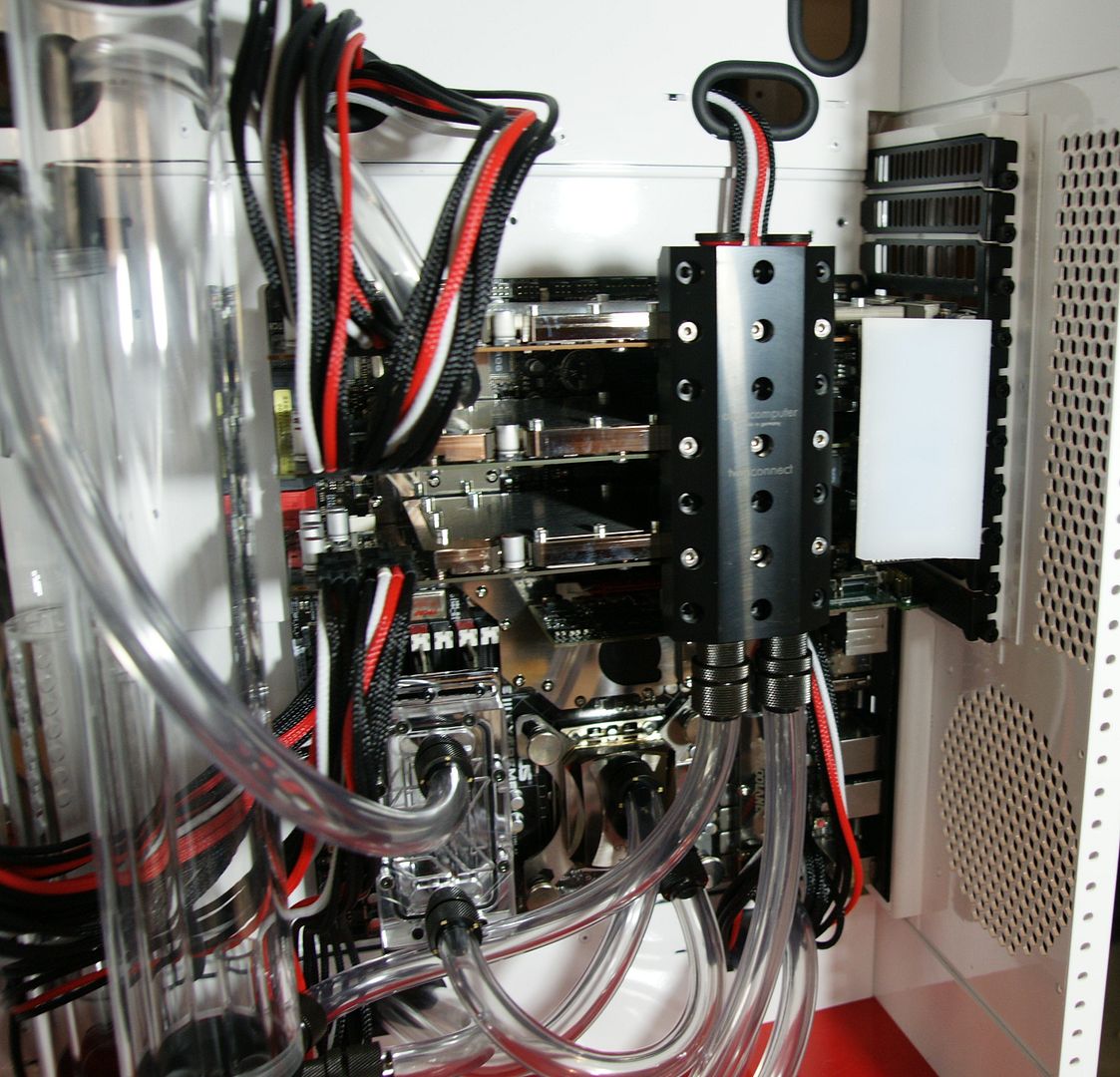 The red is too much and too stark of a contrast....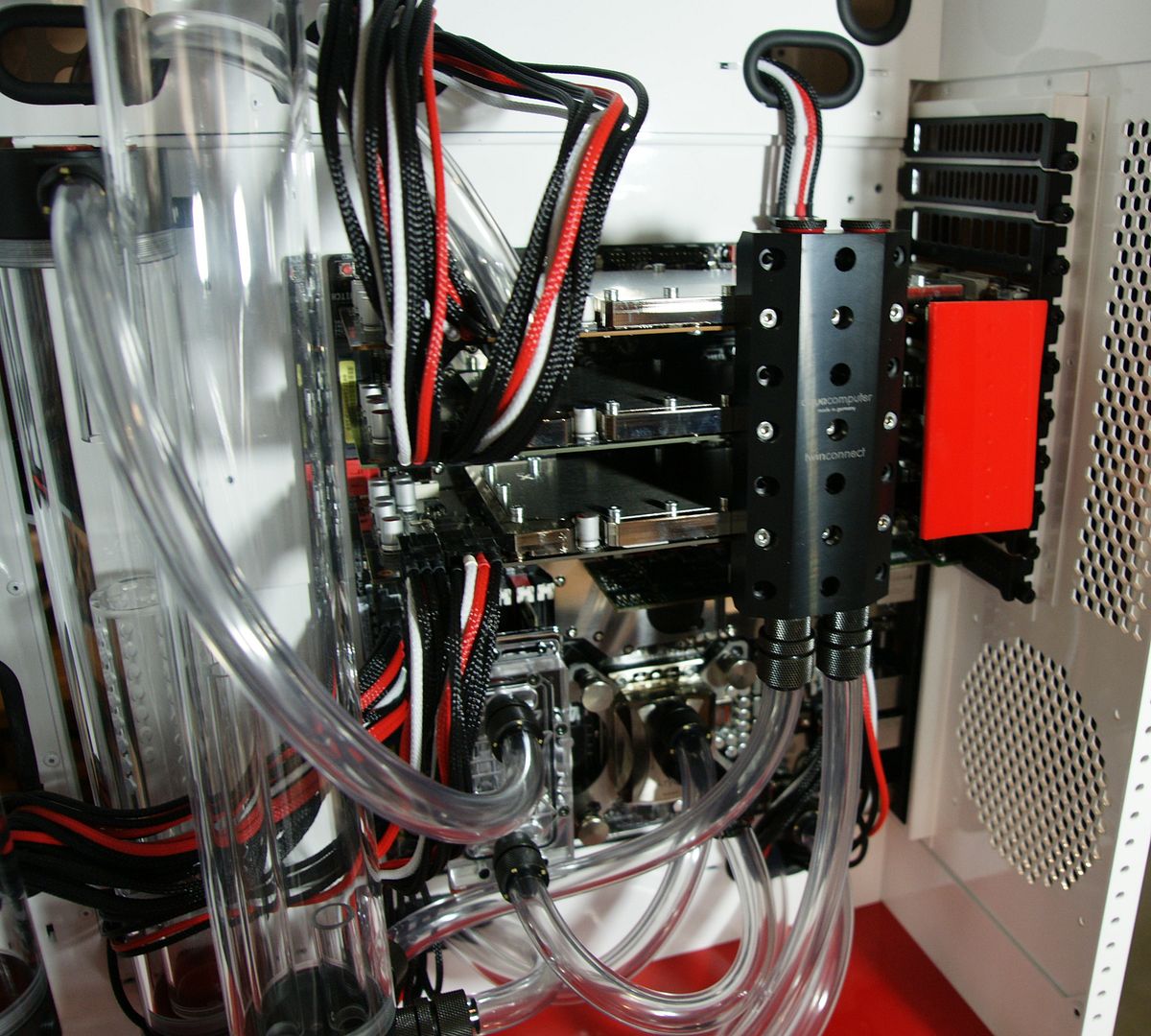 The black, she is a perfecto!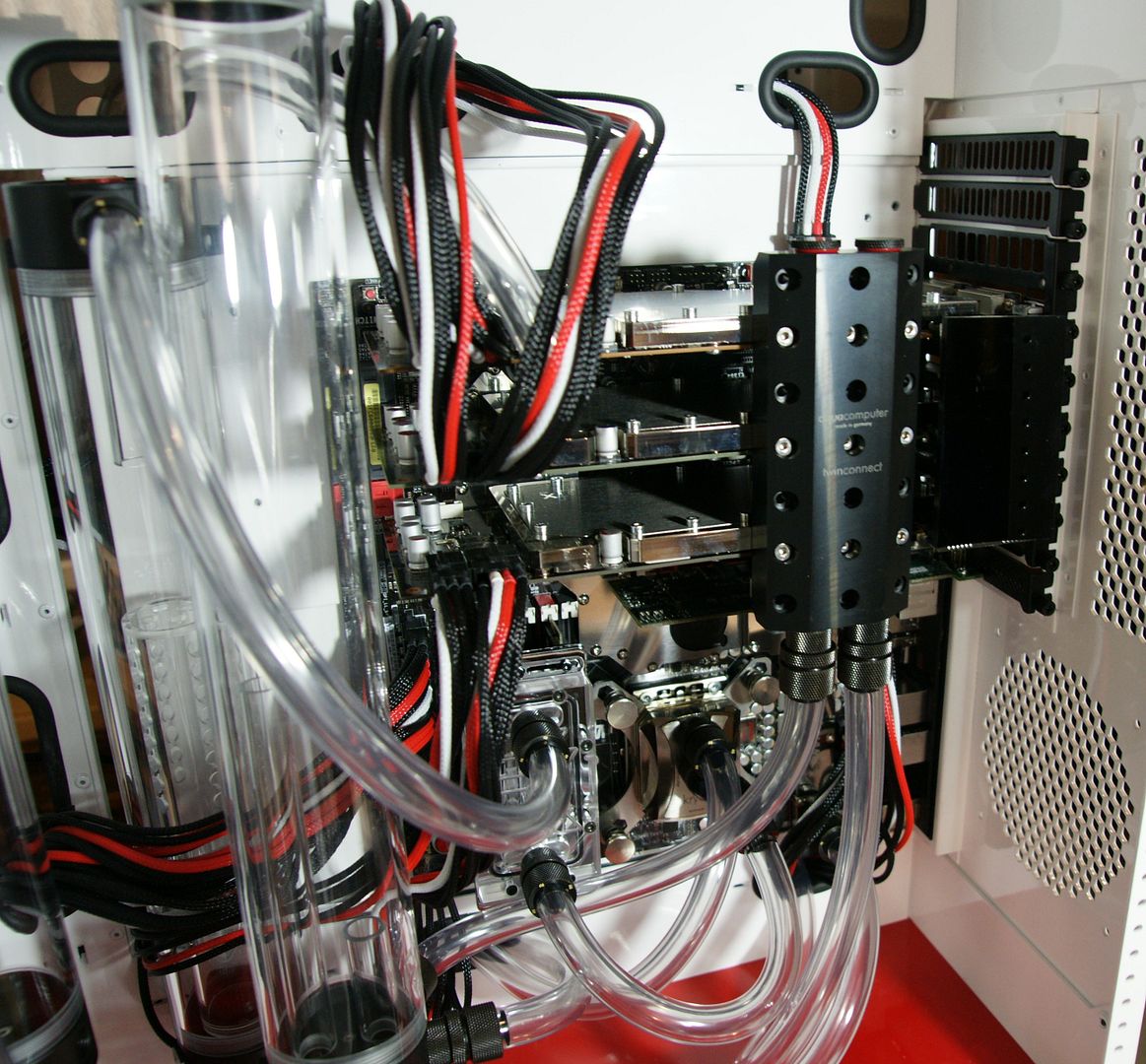 The black, while quite subdued, lend itself better to the Aqua bridge, at least IMO.
Now, a hint of something white that will show up (GPU loop) in the next few days...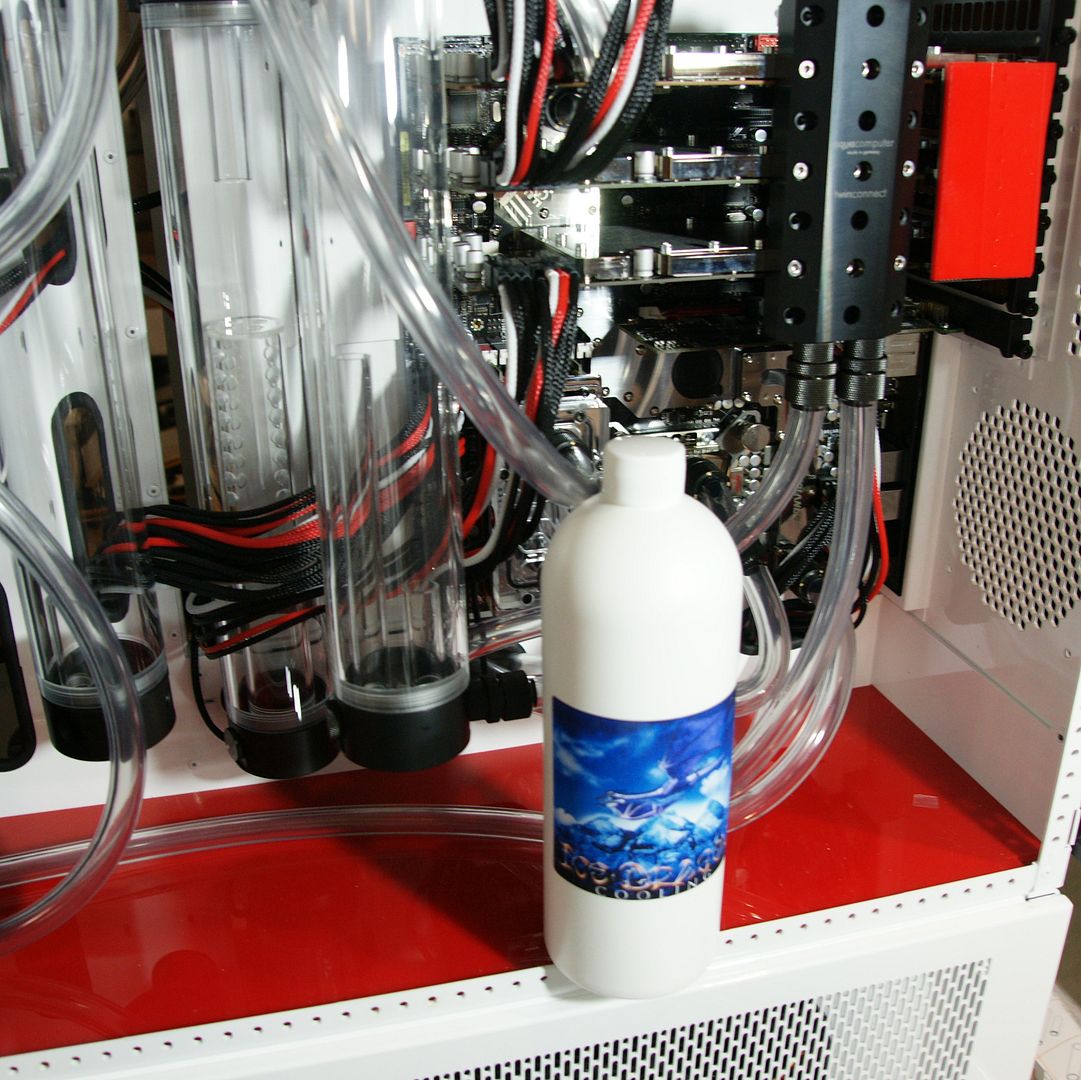 Cheers and thanks for looking in!