Hi! I'm Ale Aguas from Argentina.
For this mod I use my Vitsuba Criteria, what I wont to do with this case is something simple but made it more than a case.
In the top pof the case I make a fretwork of a lion. In the back of this fretwork, I put a piece of mesh. This piece was in the side panel, but I cut it to make a window.
In the side panel's window, I put 2 x 120mm fan for VGA cooling.
In the front, an 80mm blowhole with a fan provides an intake of air. This fan has a fan grill with a dragon.
The colors of this project are black and green. I use the green for case's inside and black for the outside. For this job, I use Rust Oleum spray paints.
I lighting the case with a green CCFL kit at the bottom. The case fan's have green leds too.
Here are the pics:
this is the case just like i buy it with a cold catode blue.
This is the top before the fretwork.
This is the side panel before and after the cut.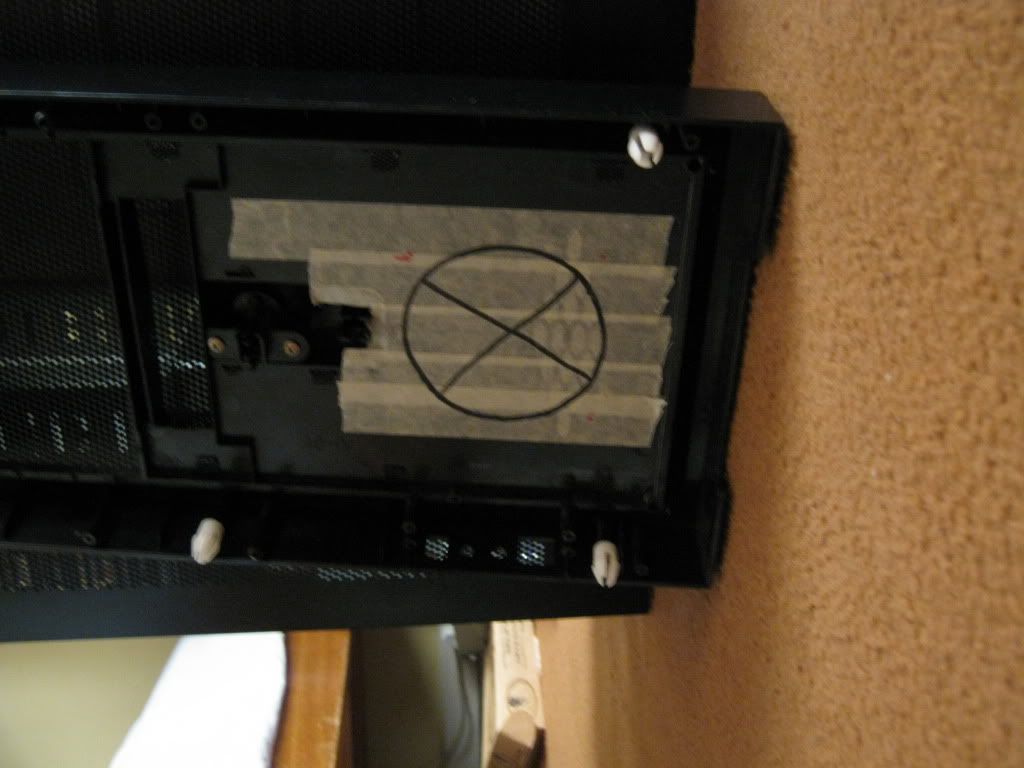 This is the template for the blowhole.
This is the template of the dragon in the top.
This is the 120mm fan for the back.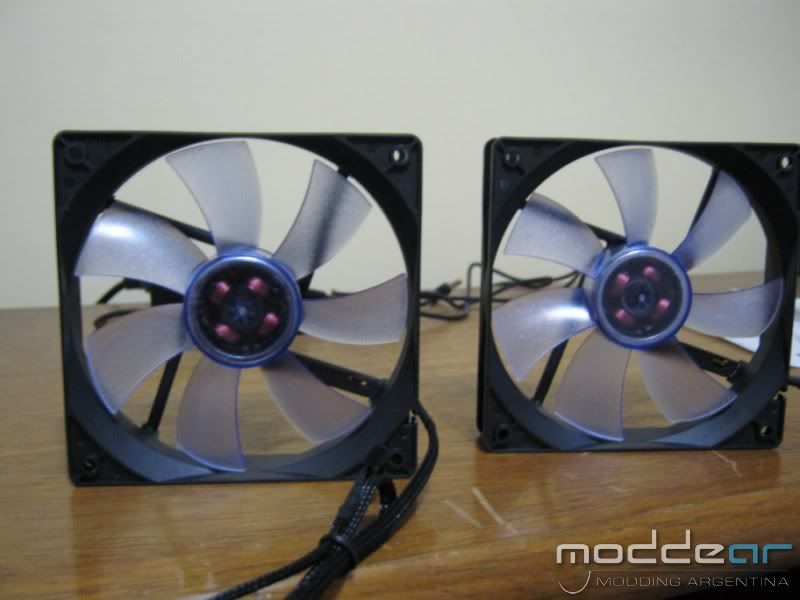 These are the coolers for the side panel. And the side panel with the coolers.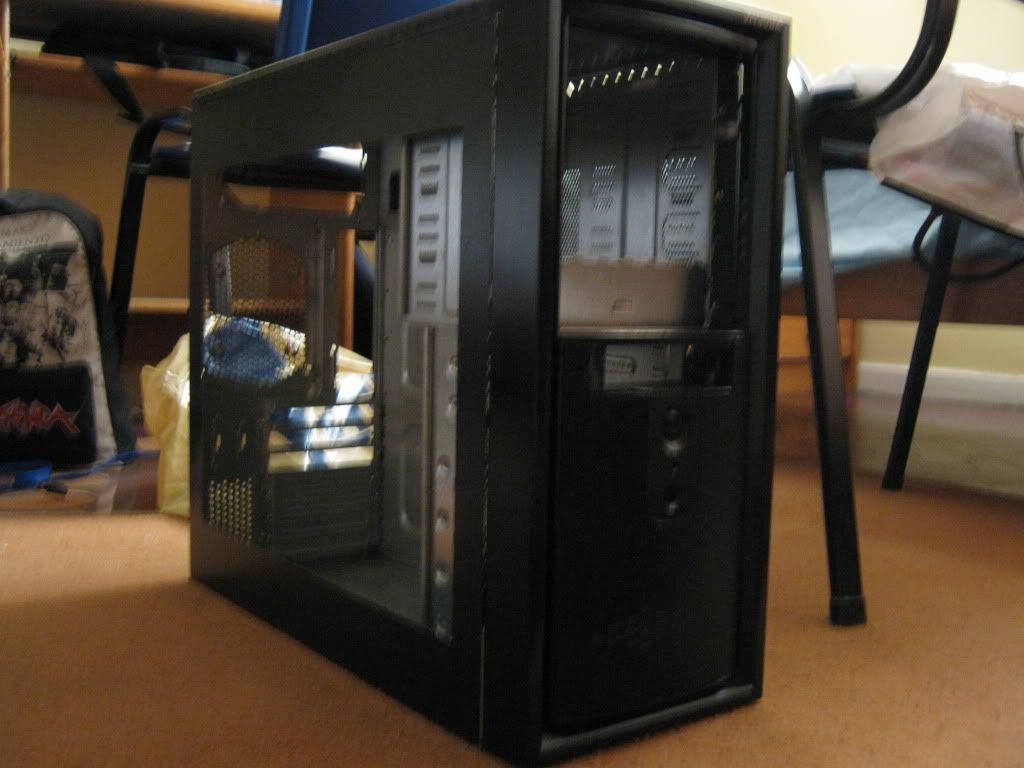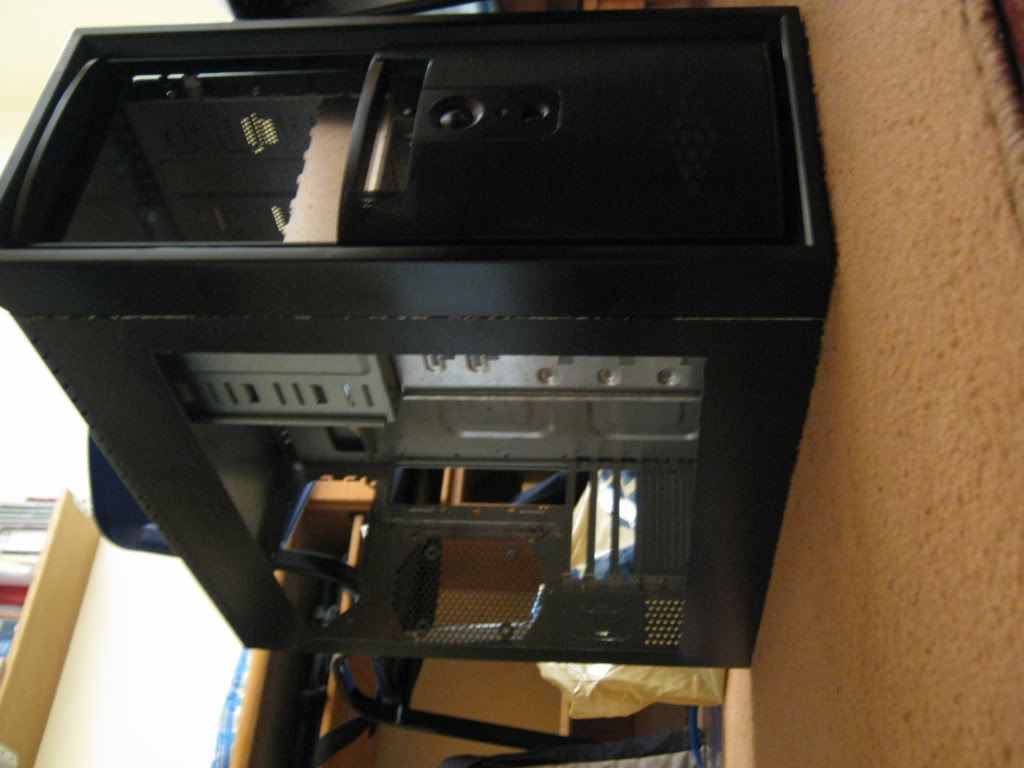 The case without the hardware.
The front.
This is the piece of mesh.
tomorrow i will post more pictures of the project.
bye!
Edited by ale_aguas - 6/30/11 at 7:50am