Well guys here goes another case mod. This project is sponsored by


So mods please move this, when you can. I plan on making this a special mod, because I am getting to try some new ideas out that been popping through out my head. This what I have gotten from NZXT so far.

Yes she's sitting next to my baby. I have already started to deconstructed her getting her ready for some paint. I tried out a few ideas and this is what I will stay with, so far.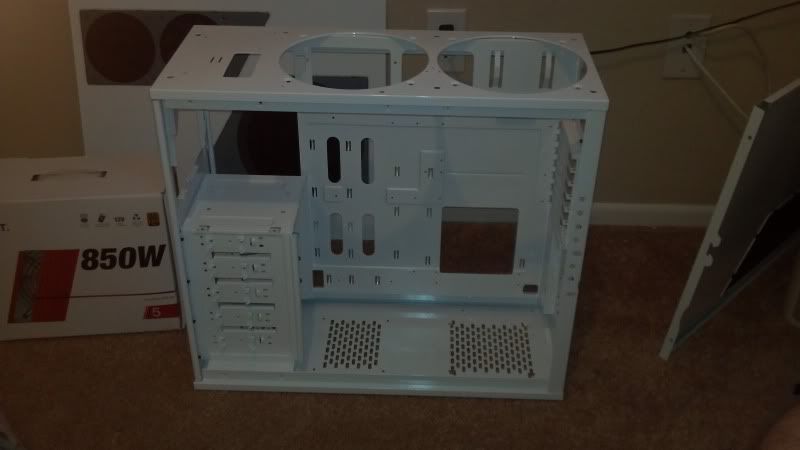 I got some plans for the side panels, fan grills, whats going inside, and lighting, after all the project is called afterglow for a reason.

Edited by xD3aDPooLx - 11/1/12 at 10:32am
CPU
Motherboard
Graphics
RAM
Intel 2500k
EVGA Z68 micro sli
2 EVGA GTX 670s
Corsair Vengence 16gb
Hard Drive
Hard Drive
Cooling
Cooling
Curcial M4 126gb
WD 1tb
Koolance 240/360 rad, PMP 450s pump, 370 si blo...
10 Bitfenix Spectre Pro PWN fans
OS
Power
Case
Other
Win 7 x64
NZXT Hale90 v2 1000w
Bitfenix Raider - modded
Mayhems Aurora SuperNova
View all
hide details
CPU
Motherboard
Graphics
RAM
Intel 2500k
EVGA Z68 micro sli
2 EVGA GTX 670s
Corsair Vengence 16gb
Hard Drive
Hard Drive
Cooling
Cooling
Curcial M4 126gb
WD 1tb
Koolance 240/360 rad, PMP 450s pump, 370 si blo...
10 Bitfenix Spectre Pro PWN fans
OS
Power
Case
Other
Win 7 x64
NZXT Hale90 v2 1000w
Bitfenix Raider - modded
Mayhems Aurora SuperNova
View all
hide details