So I finally got around to building my parents Mini itx computer, the standard Asus h61 motherboard, 4gb of corsair xms3, 1tb f3, core i3 2105 etc etc.
I went for the 2105 due to the fact of the 3000 graphics, which would play 1080p that little bit smoother over the 2000.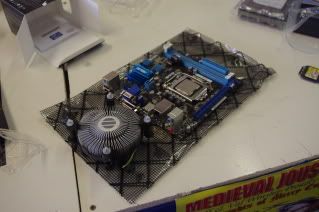 Didn't realise how small a mini itx board was!!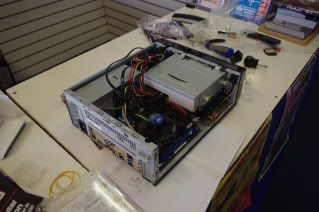 and a date with some cable ties later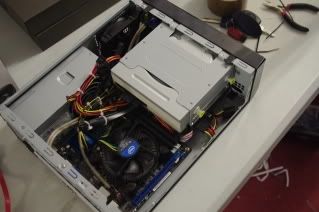 Booted first try
A great little machine!
CPU
Motherboard
Graphics
RAM
Intel i7 2600k
MSI Z68MA-ED55-B3
Powercolor AMD Radeon HD 6970 2GB
G-Skill Ripjaws 1333 8GB
Hard Drive
Optical Drive
OS
Power
2 x 1TB Samsung F3s + WD siliconedge 64GB SSD
Sony AD-7240S
Windows 7 64bit
Corsair 650W TX
Case
Antec mini p180
View all
hide details
CPU
Motherboard
Graphics
RAM
Intel i7 2600k
MSI Z68MA-ED55-B3
Powercolor AMD Radeon HD 6970 2GB
G-Skill Ripjaws 1333 8GB
Hard Drive
Optical Drive
OS
Power
2 x 1TB Samsung F3s + WD siliconedge 64GB SSD
Sony AD-7240S
Windows 7 64bit
Corsair 650W TX
Case
Antec mini p180
View all
hide details