Probably not much of a full all-out log, since I built first, then make thread later on this one. lol
Anyway, first specs, then pictures and descriptions.
Intel Core i7 2600K Sandy Bridge Processor- Overclocked to 4.5GHz
Gigabyte GA-P67A-UD7-B3 Motherboard
G.SKILL Ripjaws X Series 4GB (2GB x 2) 1600MHz 6-8-6-24 1T RAM
MSI GTX 580 Twin Frozr II OC Graphics card
Corsair HX750 modular power supply
Noctua D14 CPU cooler
Cooler Master CM690 II Advance computer case
150GB Raptor
Pictures: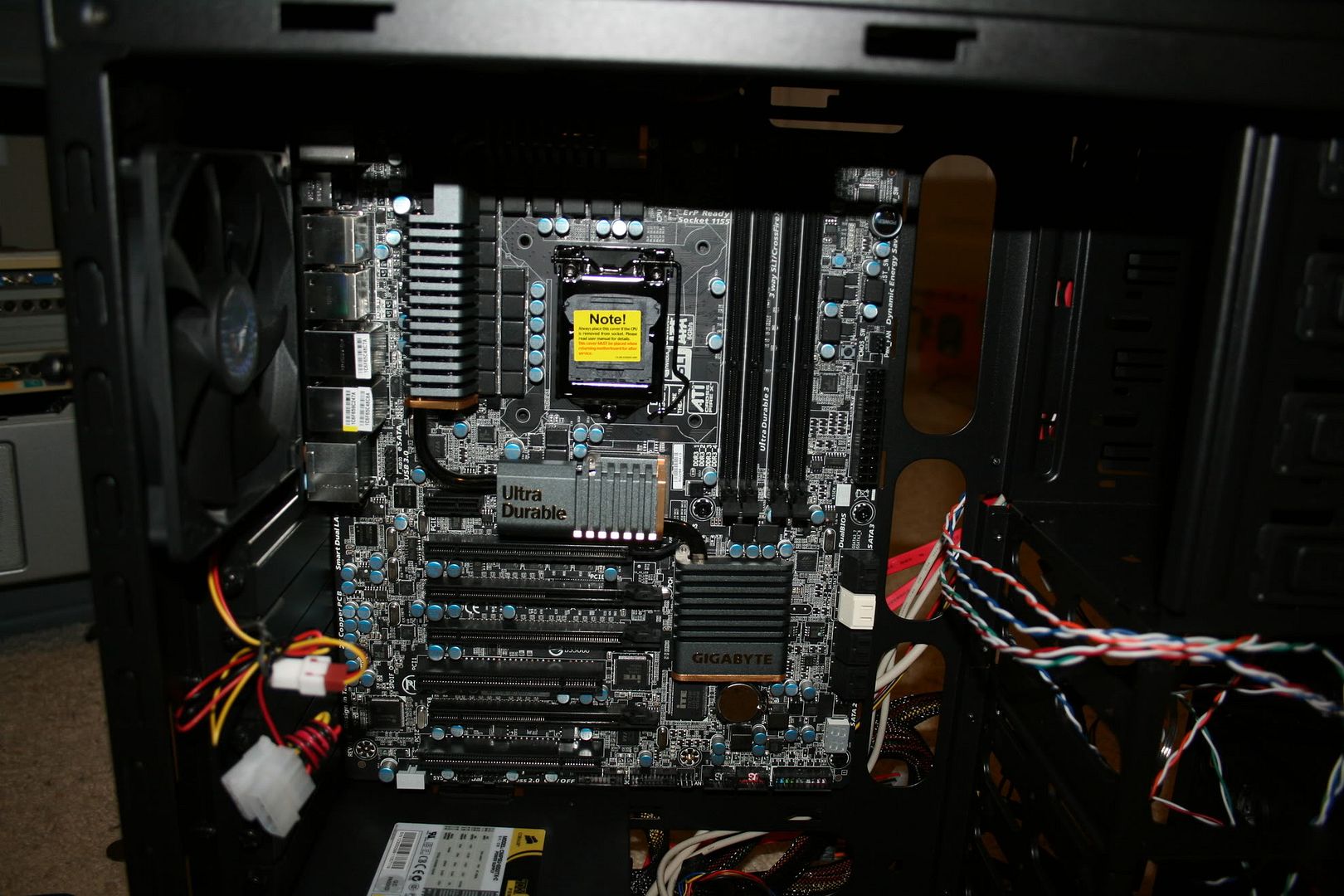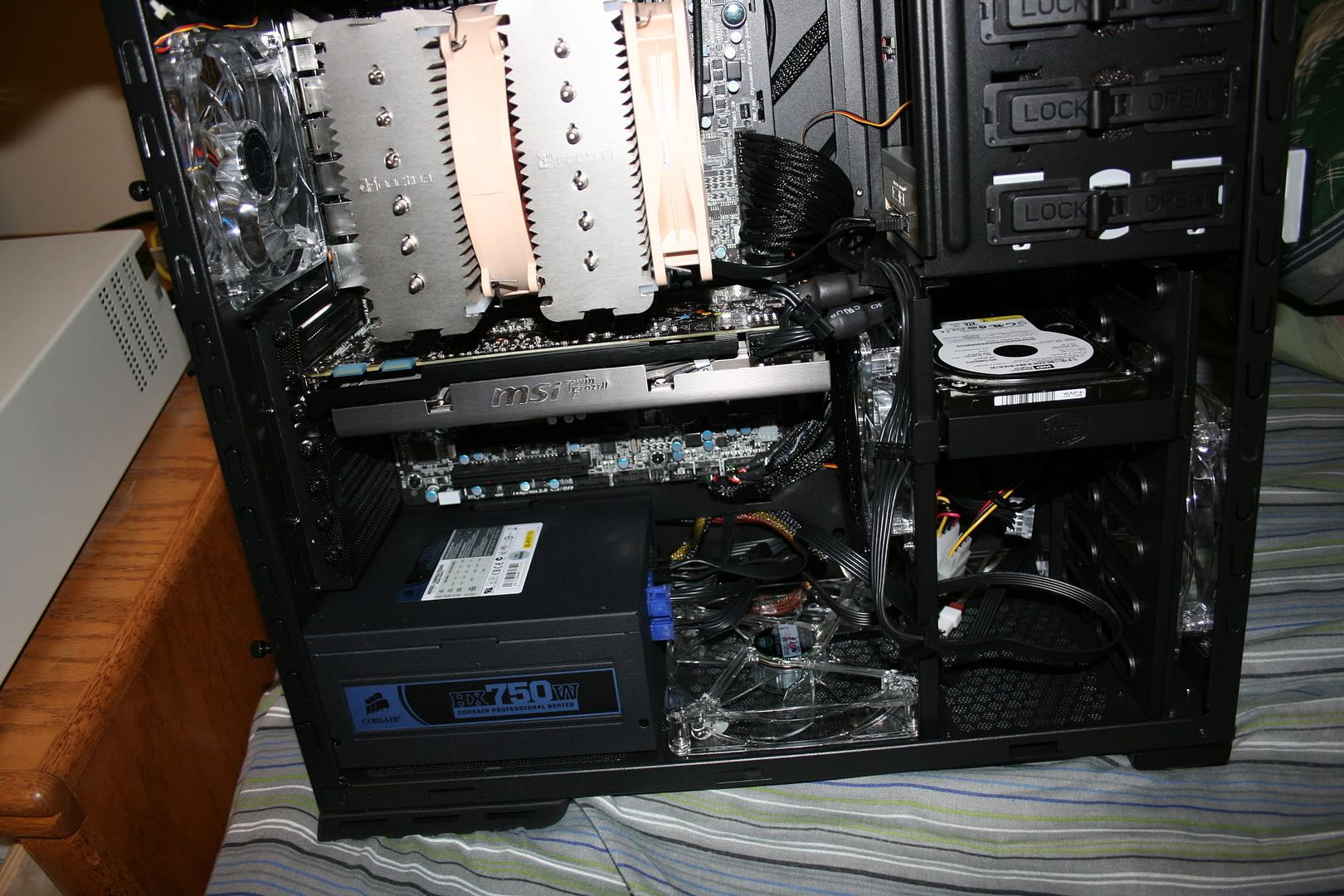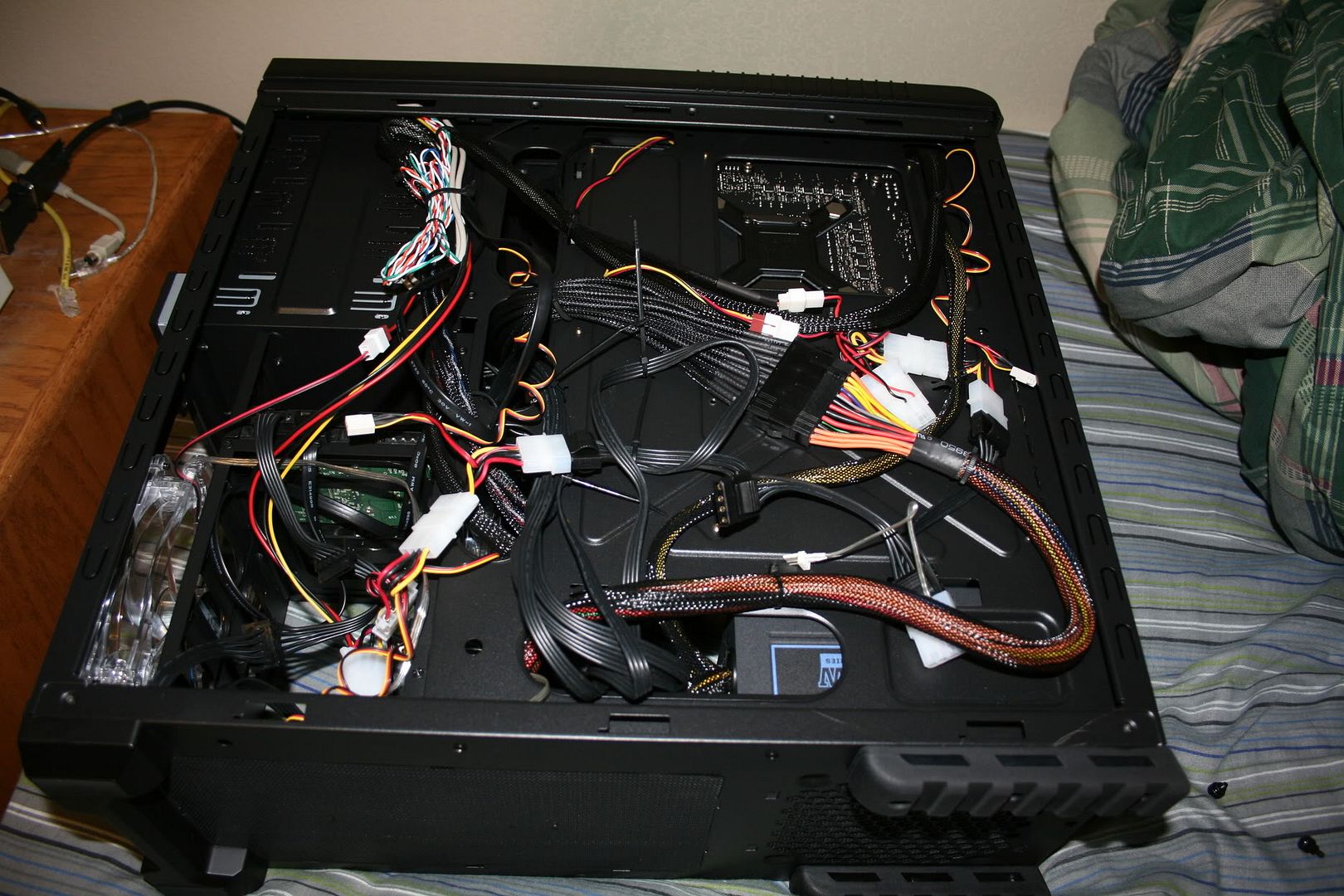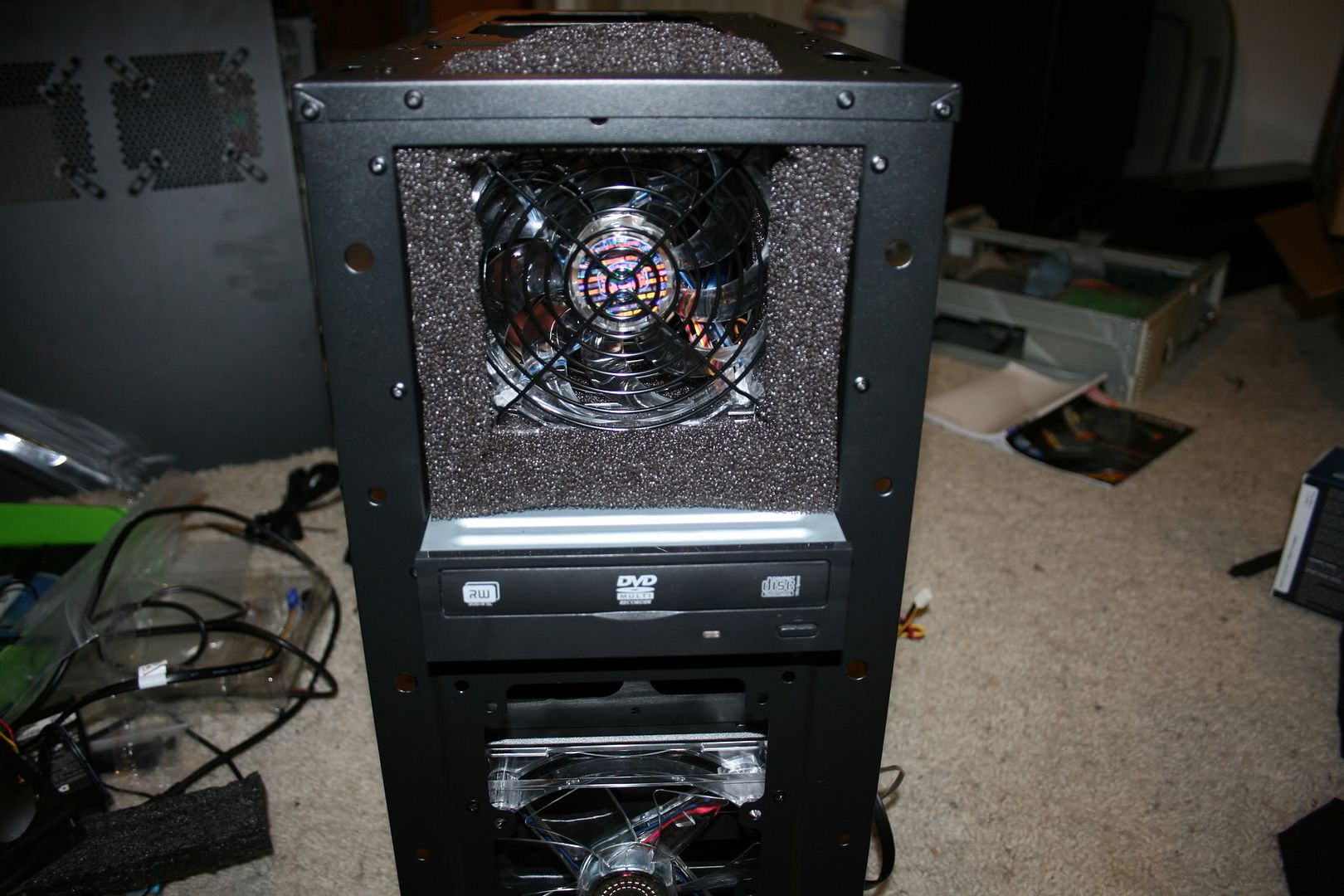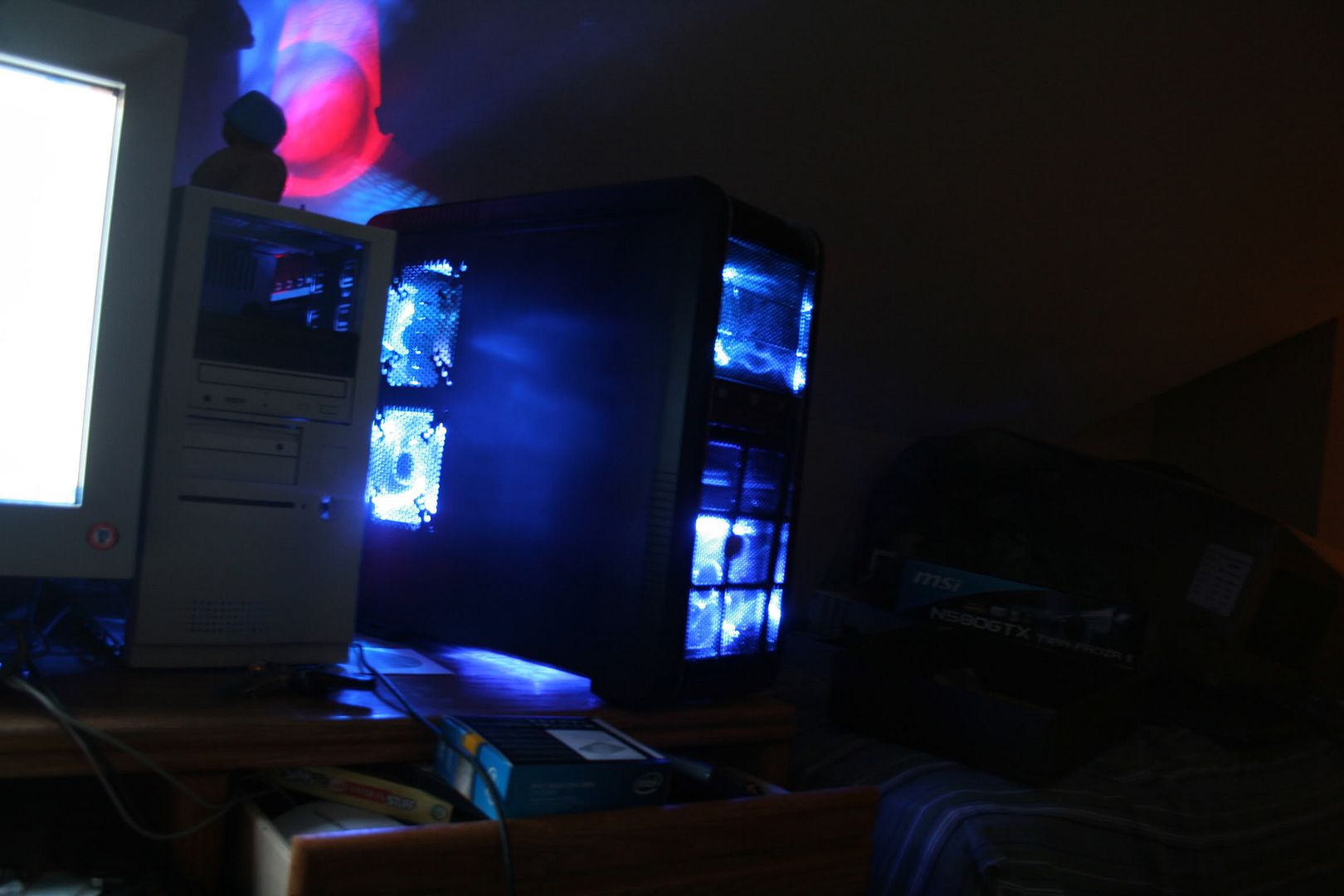 Thanks to ehume and a couple of his threads:
How to decide on a case for air cooling (warning - pics)
Intake fan in 5.25" Bay
Current case flow setup: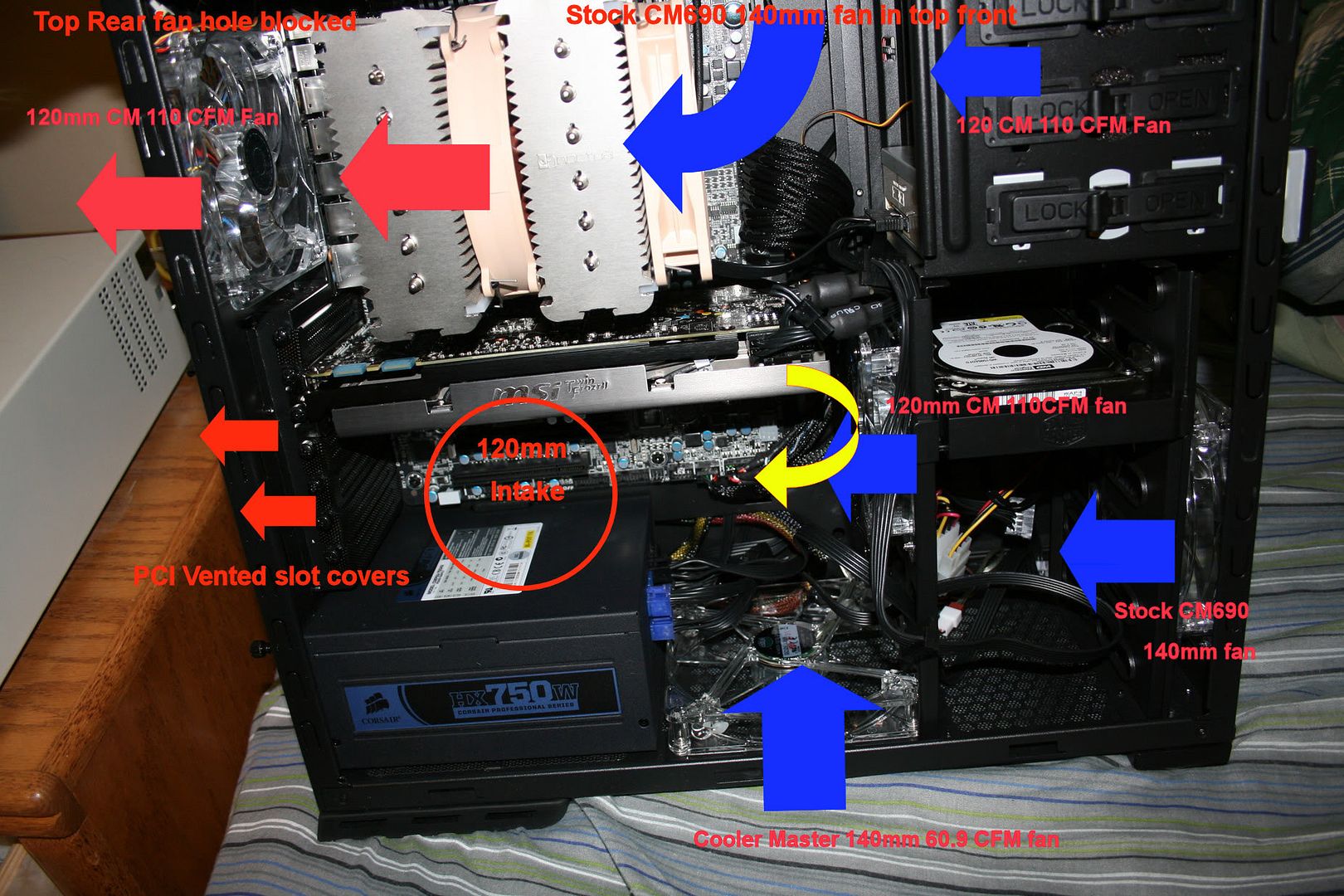 and I'll have to re-upload this where photobucket won't resize it later... LinX and CPUZ along with Maxxmem - this was before I got the RAM's timings set up fully:
I did have 7 hours of Prime95 of success, didn't get a chance to get a screenshot yet, I had to stop when a storm came. My battery backup doesn't like this machine.
CPU
Graphics
RAM
Hard Drive
Intel Core i7 3610QM
Nvidia GTX 675m
Crucial 32GB DDRIII PC12800 (4 x 8GB)
240GB Mushkin mSATA
Hard Drive
Hard Drive
Optical Drive
OS
64GB SanDisk mSATA
750GB Hitachi 7,200RPM
6x Blu-Ray Writer 8x DVDR/W Super Multi
Windows 7 Pro x64
Monitor
Keyboard
Audio
17.3" Chimei N173HGE-L11 Panel
Steelseries LED Backlit
DynaAudio Speakers
View all
hide details
CPU
Graphics
RAM
Hard Drive
Intel Core i7 3610QM
Nvidia GTX 675m
Crucial 32GB DDRIII PC12800 (4 x 8GB)
240GB Mushkin mSATA
Hard Drive
Hard Drive
Optical Drive
OS
64GB SanDisk mSATA
750GB Hitachi 7,200RPM
6x Blu-Ray Writer 8x DVDR/W Super Multi
Windows 7 Pro x64
Monitor
Keyboard
Audio
17.3" Chimei N173HGE-L11 Panel
Steelseries LED Backlit
DynaAudio Speakers
View all
hide details