Any of you ever used liquid electrical tape (commonly known as LET)?
I'm used to conformaling all of my video cards for preparation for extreme cooling with DICE/LN2. BUT, as we all know, it gets a bit old. And, not to mention, it voids warranties instantly. This is where liquid electrical tape comes in.
It is
REMOVABLE!
You need to put yourself an extremely thick layer on so it comes off like peeling skin. Any of you guys use this stuff before?
Pictures!
Here's my 8800GTS going under last night
Here it is taped and ready to rock: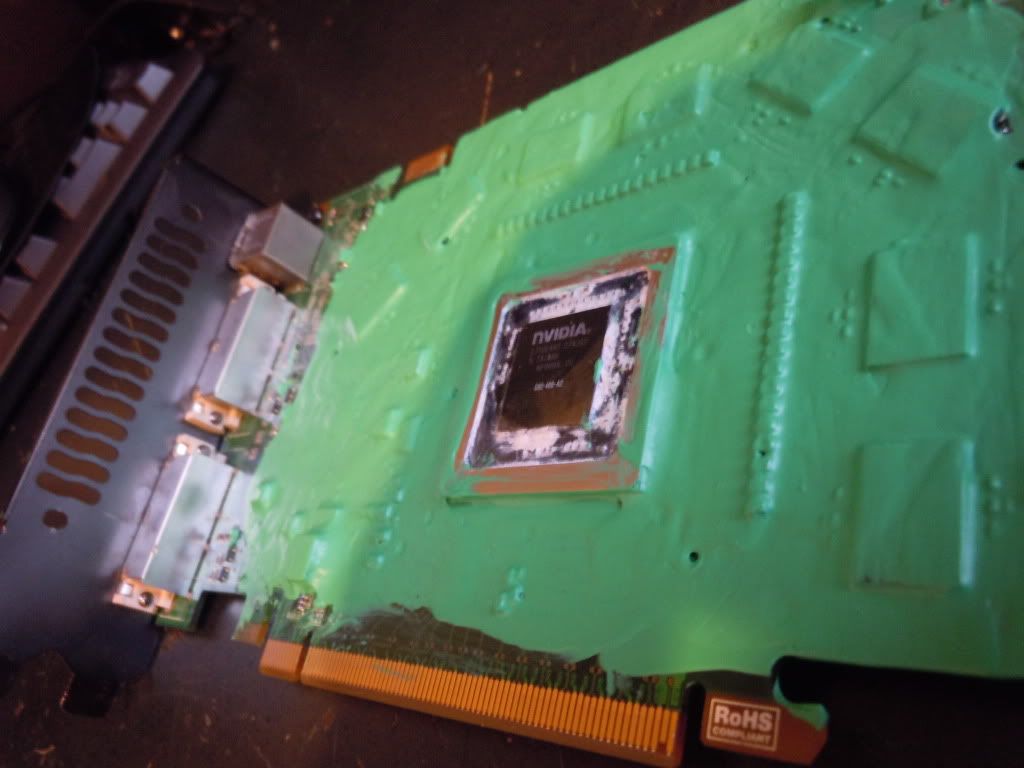 Here's my GTX285 getting the treatment: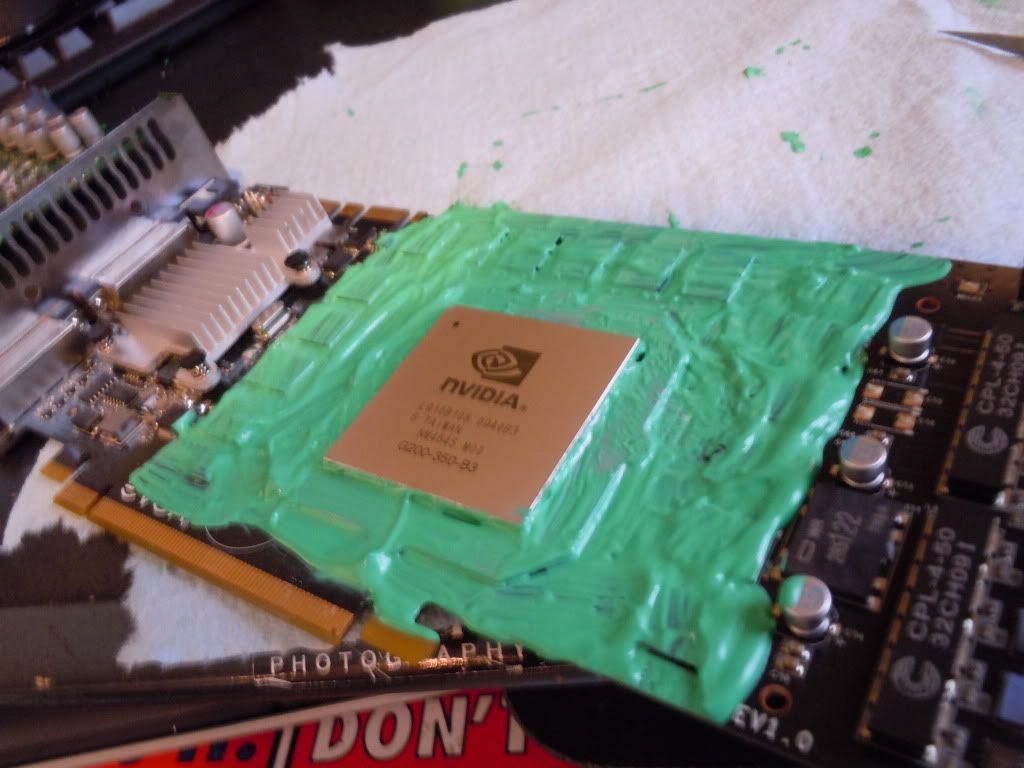 What do you all think?
CPU
Motherboard
Graphics
RAM
2500K
P8P67-PRO
GTX 460 SOC
RipjawsX
Hard Drive
Monitor
Power
Case
Agility 2 SSD
Apple Cinema 23"
Corsair TX650
Benching Station
View all
hide details
CPU
Motherboard
Graphics
RAM
2500K
P8P67-PRO
GTX 460 SOC
RipjawsX
Hard Drive
Monitor
Power
Case
Agility 2 SSD
Apple Cinema 23"
Corsair TX650
Benching Station
View all
hide details