hey guys, finally jumped the bandwagon and put my 6990 under water. I decided to go with Swiftech Epsilon because i got cheap and it was way too damn sexy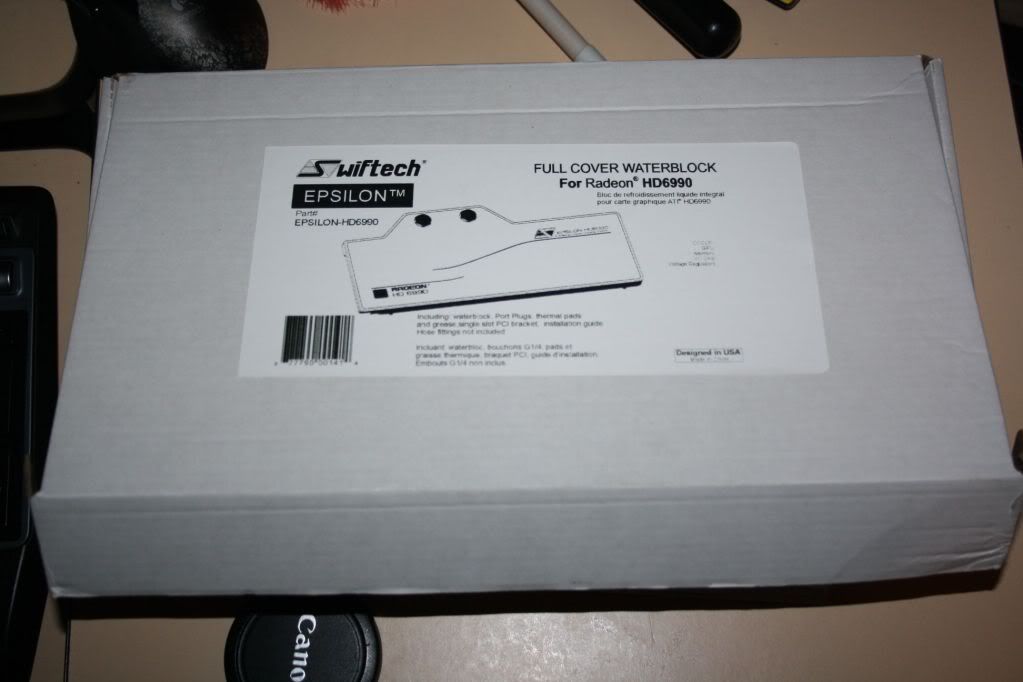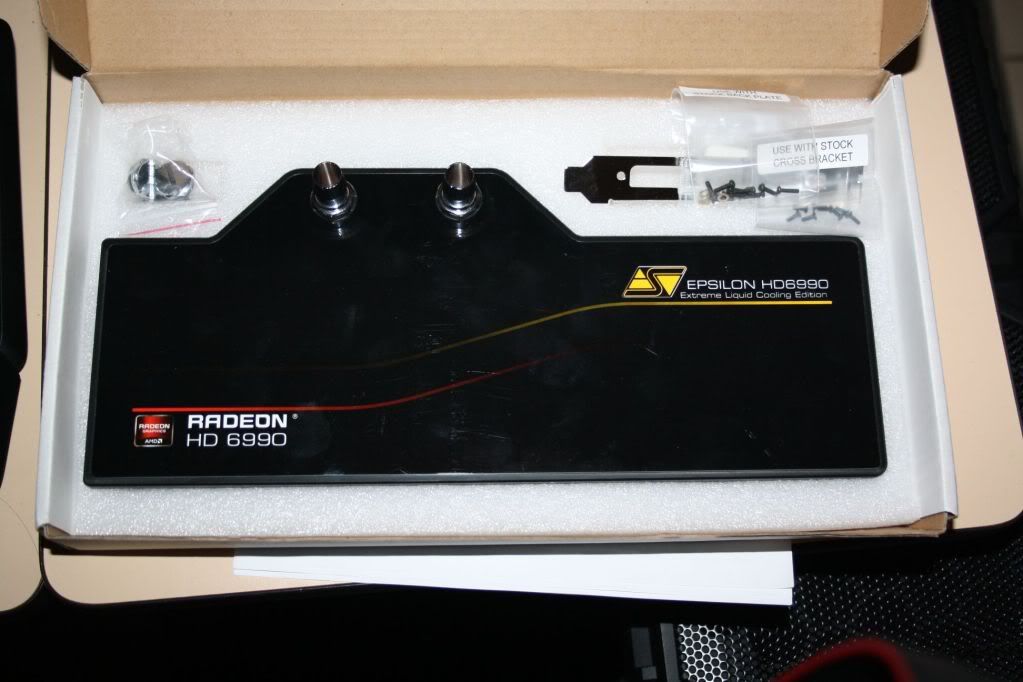 Powercolor 6990 butt nekkid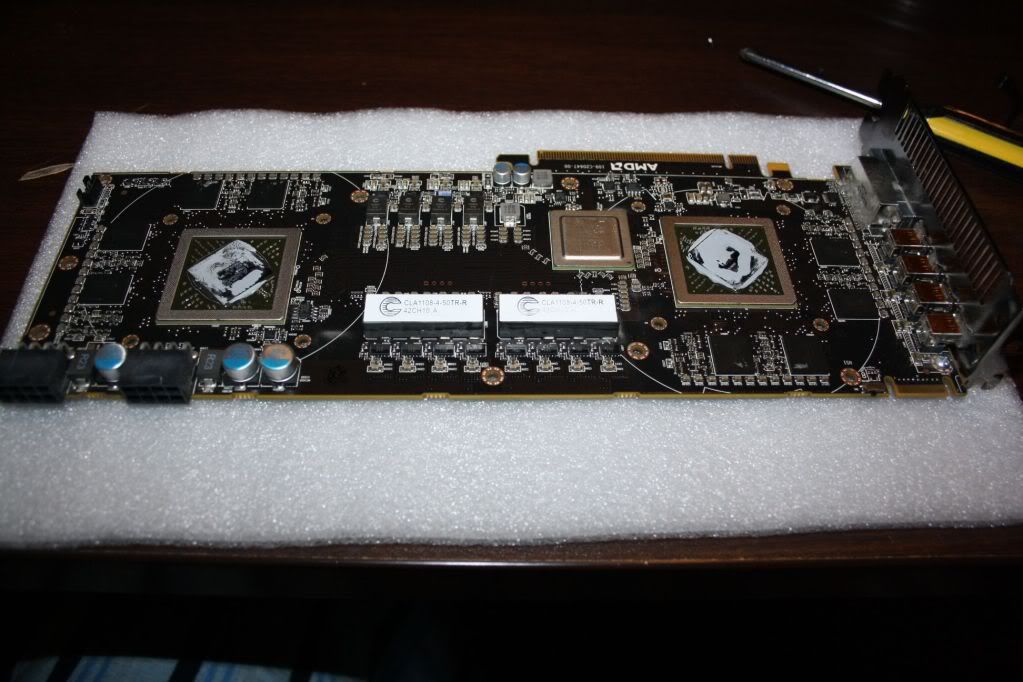 I had a hard time splitting the stock fan from the pcb. Man, i thought i was never gonna get it off.
I also think I've voided my warranty. I was looking for the last screw to take the back plate off and found that it was under a sticker. I tried to ninja remove it carefully without a sign of it being tampered only to found out that as I was removing the sticker there's a "Void" label behind it. Fail I reckon.
It's so shiny!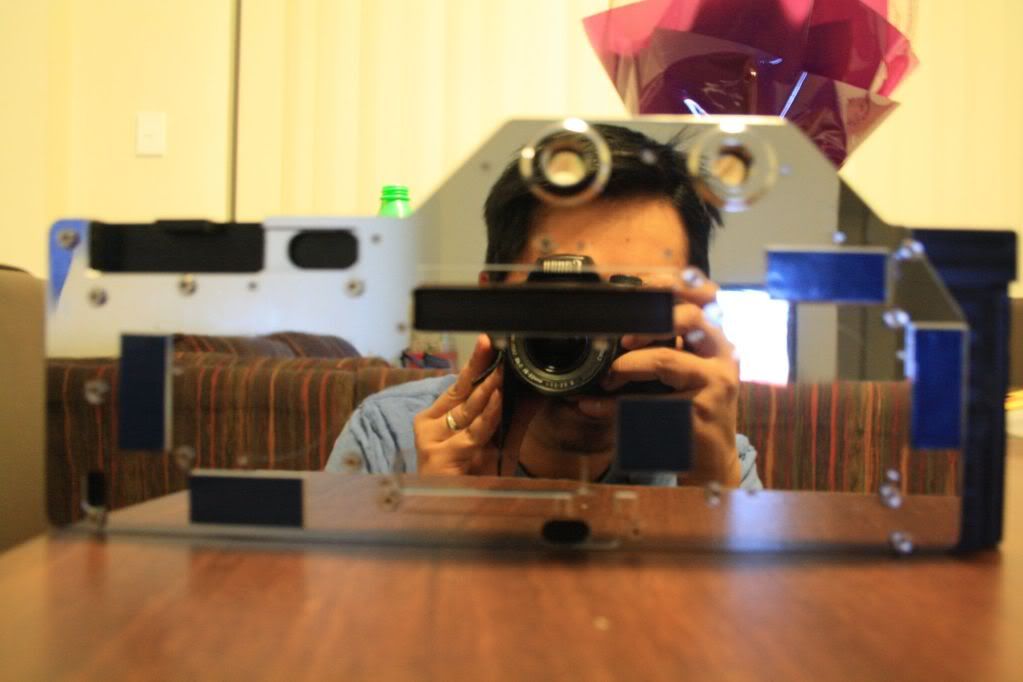 This thing is huge! (That's what she said) It covers the whole card! Literally.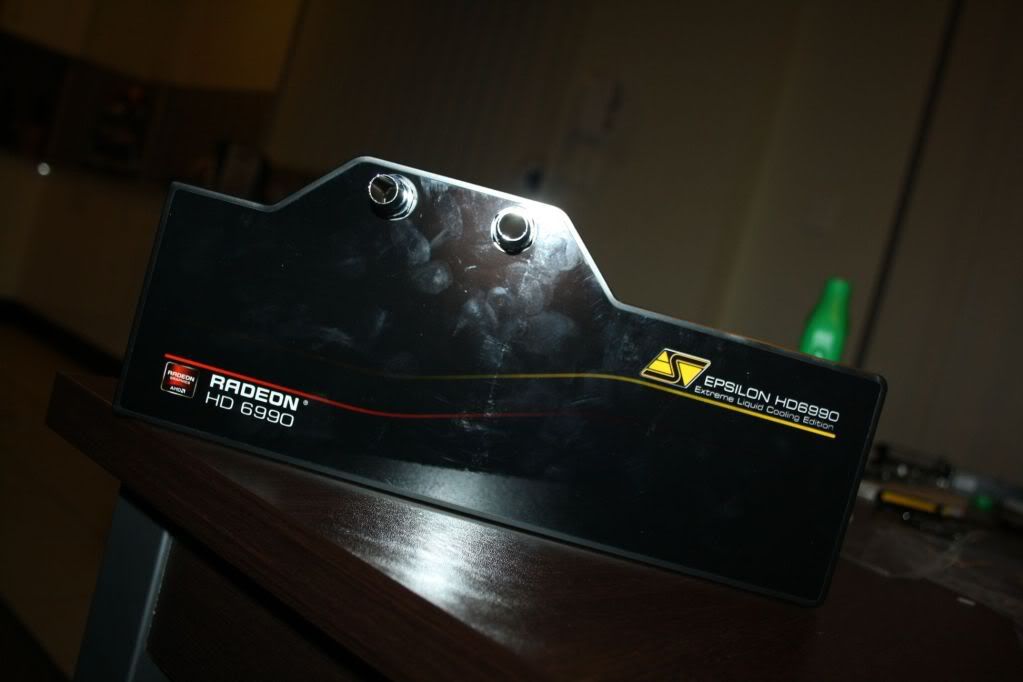 Now before i put this all together. I was wondering how the loop order should be. I've got the RX360 kit and it will be cooling the CPU and GPU.
Thanks guys, will post more pics later and temp results
CPU
Motherboard
Graphics
RAM
i7 930 @ 4.2Ghz HT
Gigabyte x58-UD7
Powercolor 6990 1000/1500
3 x 2GB G.Skill Trident 2000MHz
Hard Drive
OS
Monitor
Keyboard
120GB OCZ Vertex 2 + 2 x 1TB Spinpoint F3
Windows 7 Ultimate 64bit
Asus 26.6" VK266H Full HD
Logitech G19
Power
Case
Mouse
Mouse Pad
Silverstone Strider Gold 850w
Coolermaster HAF X
Logitch G500
table
View all
hide details
CPU
Motherboard
Graphics
RAM
i7 930 @ 4.2Ghz HT
Gigabyte x58-UD7
Powercolor 6990 1000/1500
3 x 2GB G.Skill Trident 2000MHz
Hard Drive
OS
Monitor
Keyboard
120GB OCZ Vertex 2 + 2 x 1TB Spinpoint F3
Windows 7 Ultimate 64bit
Asus 26.6" VK266H Full HD
Logitech G19
Power
Case
Mouse
Mouse Pad
Silverstone Strider Gold 850w
Coolermaster HAF X
Logitch G500
table
View all
hide details