So I picked up a 30 Bay Duplicator because I wanted the case and I have no idea what I'm going to do with the guts out of it.
It has 6 pci to Firewire 400 cards that run to firewire to ide bridge adapters and daisy chains 5 cd drives to each card. Everything worked ok before I pulled it all but I can't find any markings to figure out the brand and model numbers on the parts.
I was going to get the model numbers to price the stuff out but I'm kinda sol on that one. If anyone has seen these ones before and can steer me in the right direction I'd be grateful. If not a price on what the whole lot might be worth would work to. I'd keep them and run 500 or 750gb ide's on it but ide drives are way over priced.
Thanks
Sorry for the crappy pics (Camera phone)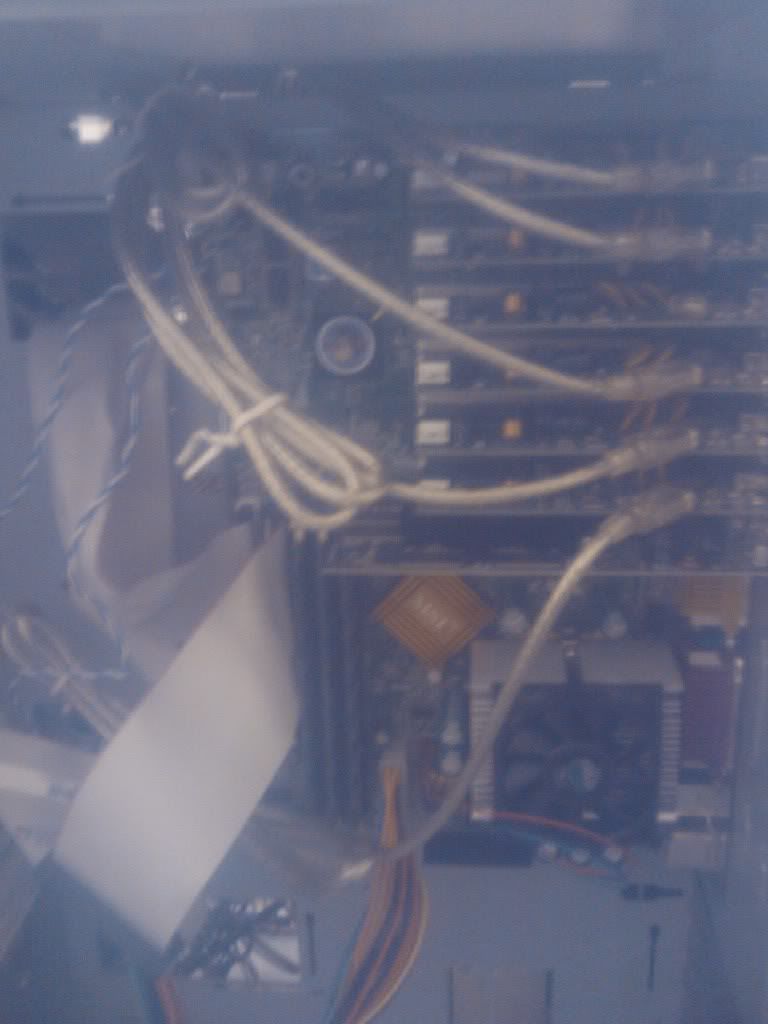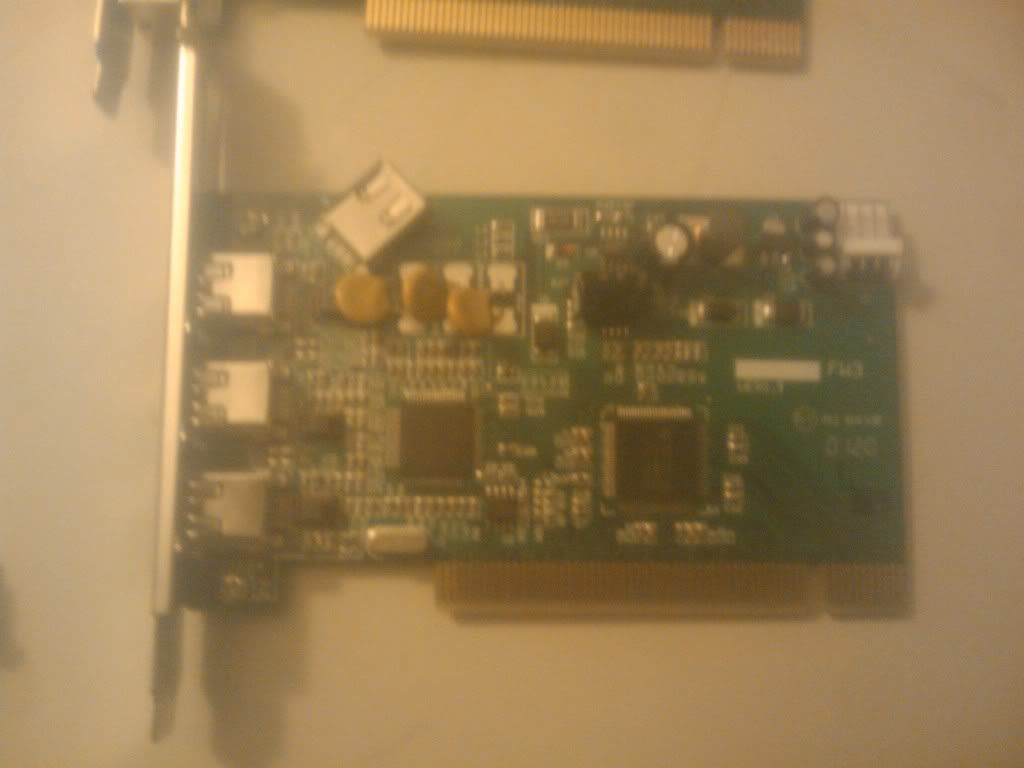 CPU
Motherboard
Graphics
RAM
Pair of Xeon X5470's ES's Oc'd to 3.8 With D-Te...
Dell T5400 Motherboard
Pair of 5970's with HeatKiller WB's
32GB DDR2 800 FB-Dimms with Mips V4 Wb's
Hard Drive
Hard Drive
Hard Drive
Hard Drive
Kingston 128GB Sata II SSD
4 Seagate 500GB Hybrid's in a Raid 0
4 WB 2TB Greens in Raid 0
6 Samsung 640GB in Raid 5
Optical Drive
Cooling
OS
Monitor
Laptop BD/DVD-RW
4 MCP355's, 2 Dual Bay Koolance Res's, 1 6x120 ...
Win 7
Optoma HD20 Throwing 133" Screen
Keyboard
Power
Case
Mouse
X Armor Blue Backlit Mech
Dell 1000w (Propitiatory Plugs) 750w Dedicated ...
Custom 32 Bay Case (Hold 2 Full Size ATX's)
Naga Epic
Audio
Other
5970 HDMI Audio
Case actually hold 2 machines, my Desktop and M...
View all
hide details
CPU
Motherboard
Graphics
RAM
Pair of Xeon X5470's ES's Oc'd to 3.8 With D-Te...
Dell T5400 Motherboard
Pair of 5970's with HeatKiller WB's
32GB DDR2 800 FB-Dimms with Mips V4 Wb's
Hard Drive
Hard Drive
Hard Drive
Hard Drive
Kingston 128GB Sata II SSD
4 Seagate 500GB Hybrid's in a Raid 0
4 WB 2TB Greens in Raid 0
6 Samsung 640GB in Raid 5
Optical Drive
Cooling
OS
Monitor
Laptop BD/DVD-RW
4 MCP355's, 2 Dual Bay Koolance Res's, 1 6x120 ...
Win 7
Optoma HD20 Throwing 133" Screen
Keyboard
Power
Case
Mouse
X Armor Blue Backlit Mech
Dell 1000w (Propitiatory Plugs) 750w Dedicated ...
Custom 32 Bay Case (Hold 2 Full Size ATX's)
Naga Epic
Audio
Other
5970 HDMI Audio
Case actually hold 2 machines, my Desktop and M...
View all
hide details