Hello all! I found this website a few days ago, snooped around and finally made my account. There seems to be quite a ton of useful information around here, hopefully it will help me get the most out of my PC!
Anyway, onto my issue.
I installed 2 x 4GB 1600MHz Corsair Vengeance into my Sabertooth 990FX board. The UEFI bios is reporting the memory clock to be 1236MHz. The bios is set to completely stock settings, I even reset to default in the bios as a double-check.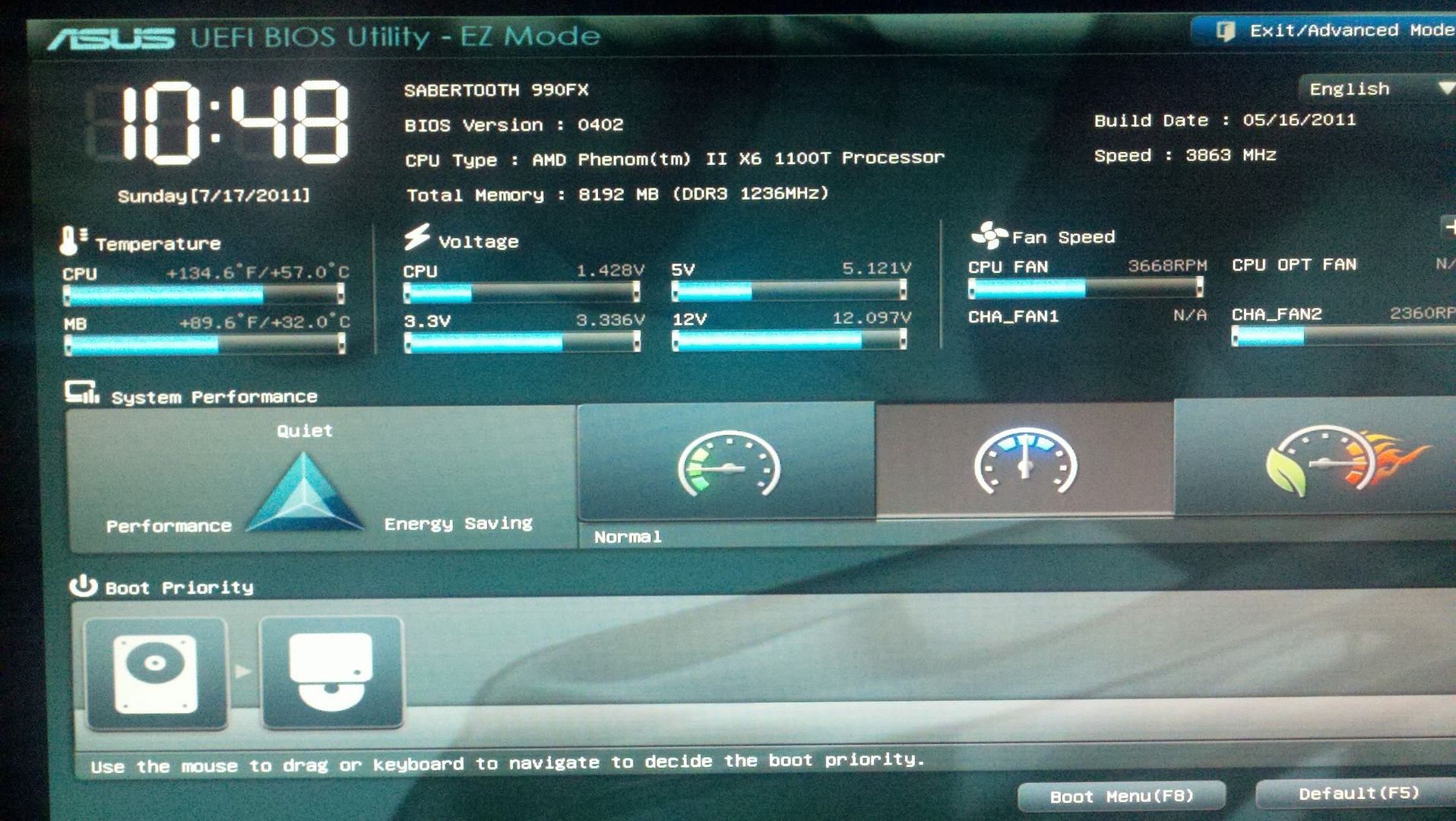 There's a picture of the bios screen!
http://www.newegg.com/Product/Produc...82E16820233147
and this is the memory I've got.
I'm not new to PC's but I've only built one so far! I'm a fast learner (just learned what NB ans SB are yesterday) but I'm hoping I can pick this up and run with it, if you know what I'm saying. Shouldn't the bios be able to tell what speed the memory is and run it at that accordingly? I don't know...
Also, I'm kind of hoping this thread is in the right forum