I have the Lancool PC-K62 case and just recently bought a 2nd MSI Cyclone GTX 460 running it in SLI.
under load, the top card is getting pretty hot. they idle fine at approx 38C each but running unigine for example the top card reaches about 78C while the bottom card hits 64C. Ive run furmark on them and while their performance is great, the temps rose and rose... at one point i have it logged at 87C for top card and 75C for bottom card. I wasnt logging it at the time but I also had the top card reach 92C in furmark before I stopped the stress test
I think the problem is airflow as the ambient temp of the case rises but im not exactly sure how to go about fixing it so im considering adding a side fan to feed air into the cards. my concern with this, though, is the way the msi stock cooler works.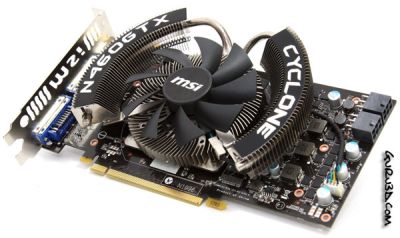 it sucks air in pulling it over the fins and such so obviously the top card is constrained with air feed pulling warm air off the bottom card
now if I add a side fan to my case pictured below, with the way the msi cooler works what would be the best positioning of the fan? directly feeding onto the cards? have it off to the right somewhat feeding air on top of the right side of the heatsinks on the cards? or perhaps have a fan exhausting hot air directly off of the cards? i might could even put 2 fans side by side with one feeding in air to the right and one exhausting on top of the cards or something like that
also, if I mount the fan on the inside of the panel it will be very close to the cards. I know I can test this once I get the mod finished but would the fan work better if I mount it on the inside or the outside to get some more clearance?