My girlfriend helped me get all my keys onto my Realforce last night, and I thought you guys might enjoy some pictures she took of it. The keyboard is a G-tune Realforce 108B-MP, and the key caps are from the anniversary set Topre released awhile back. It took me a few months to get a hold of them. Well, that's it for the boring stuff, here's some pics:
Before: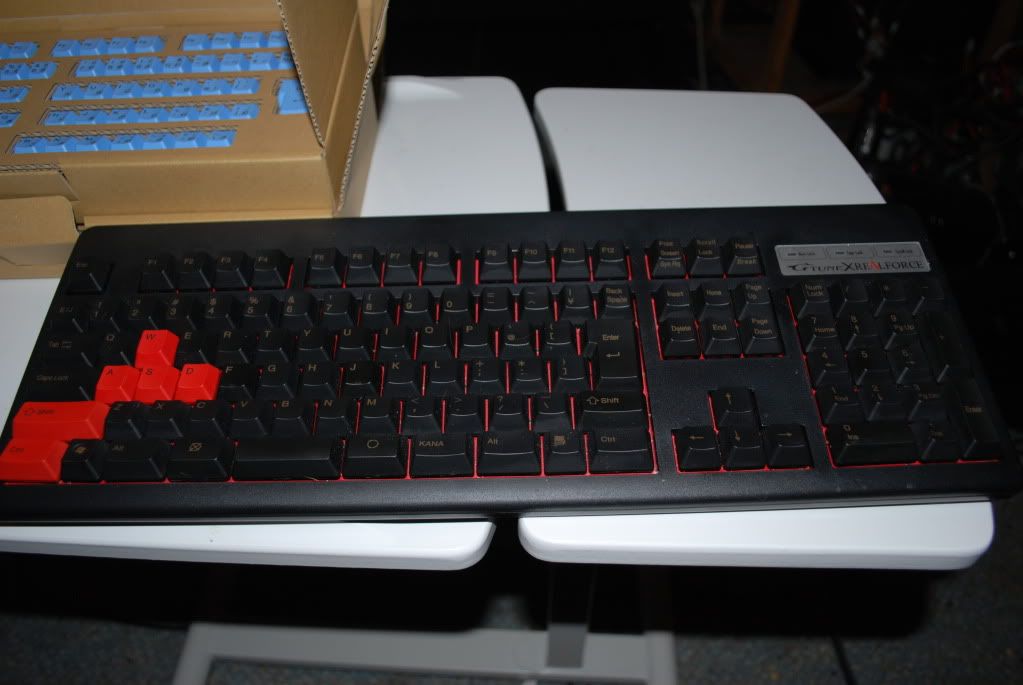 Red key set, in box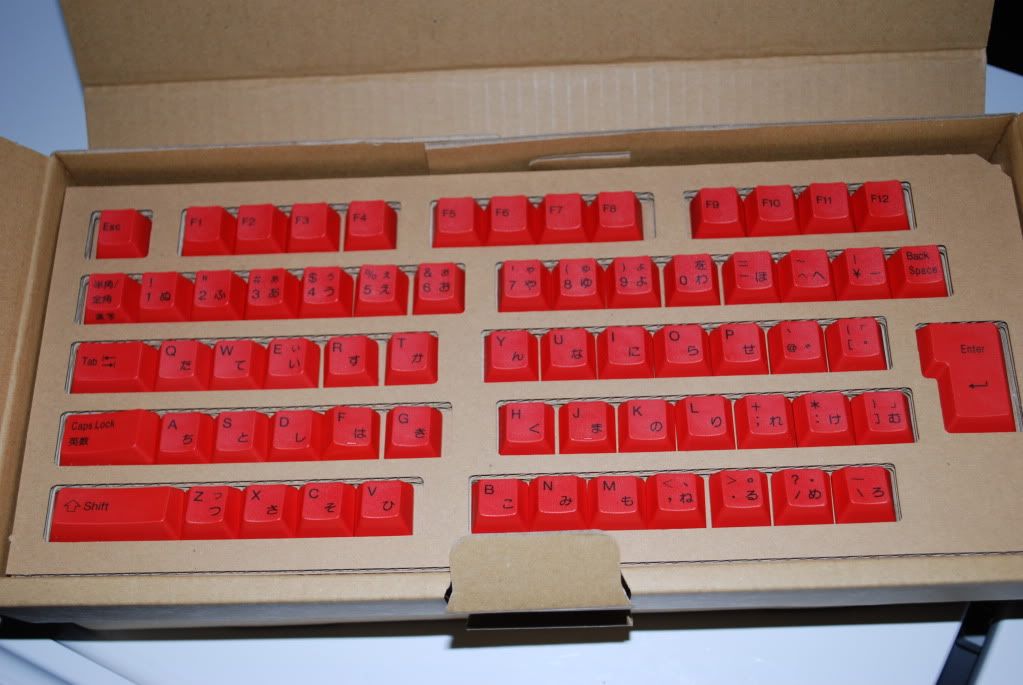 Blue key set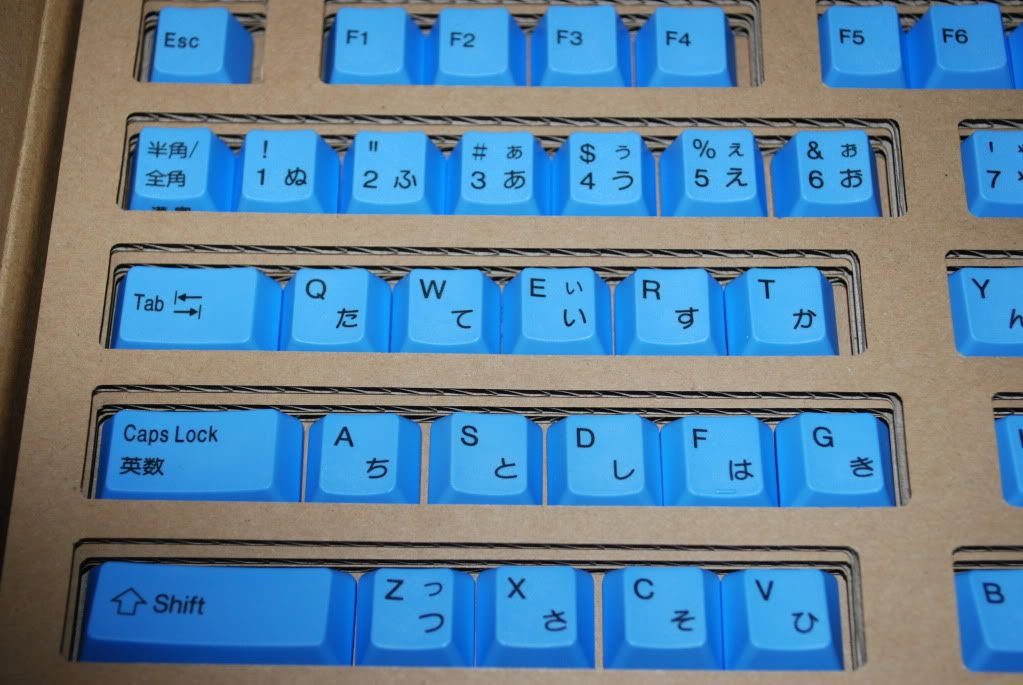 Crazy9k in blue keys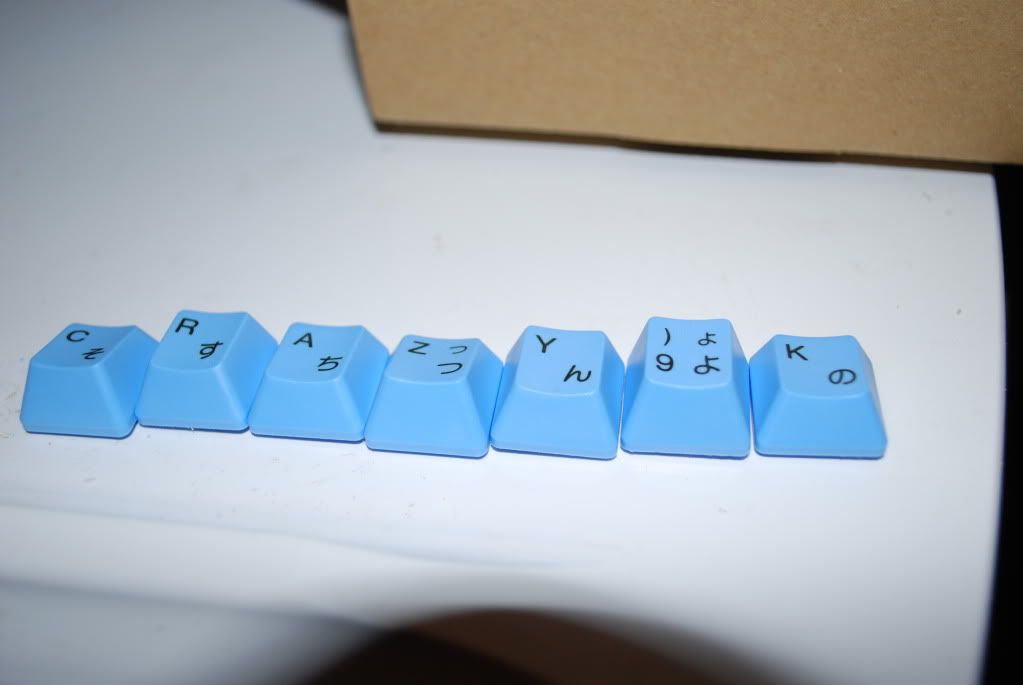 Both sets on the keyboard: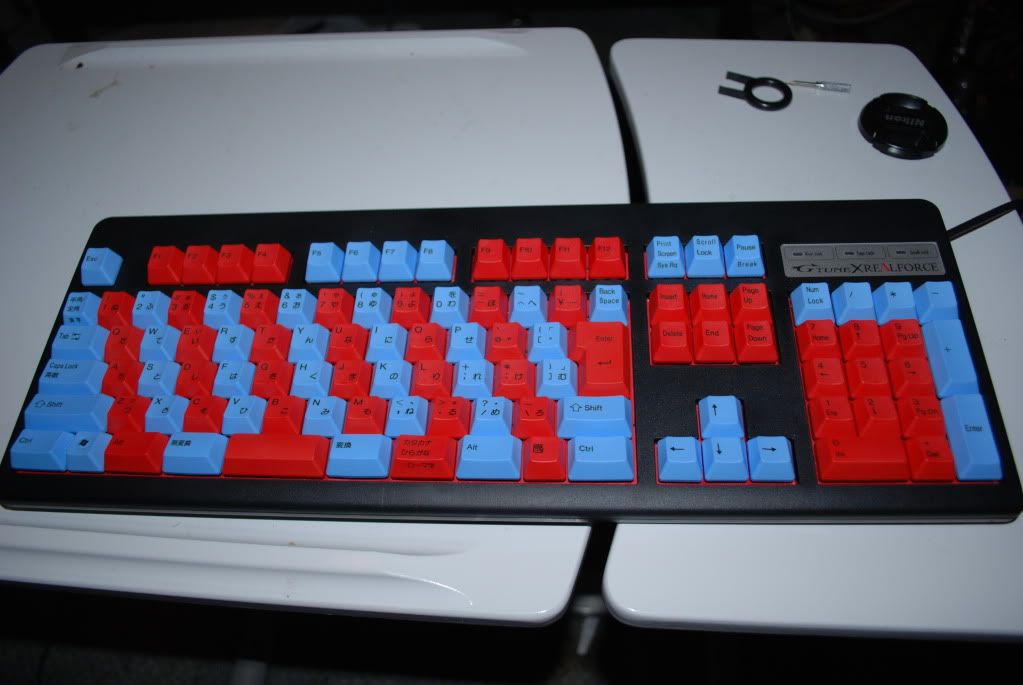 Here's a few close ups and additional shots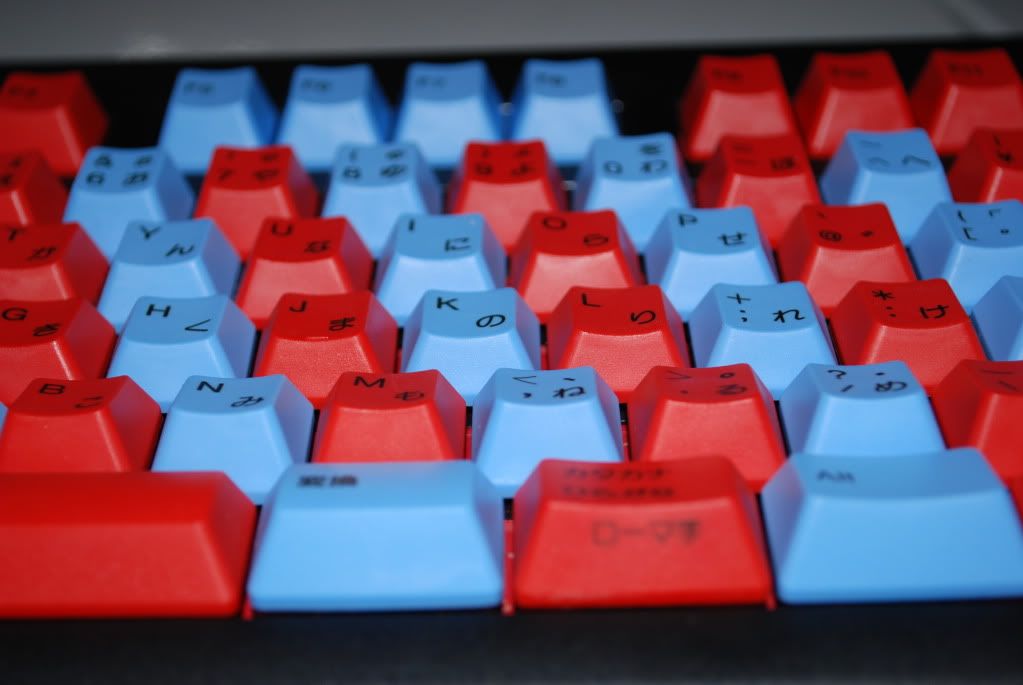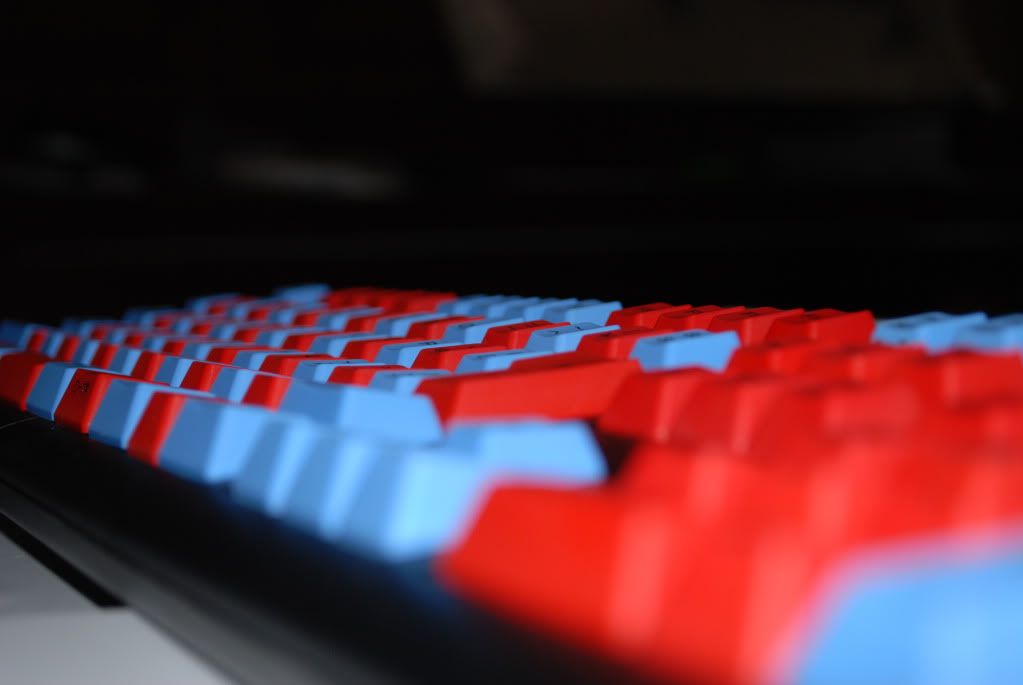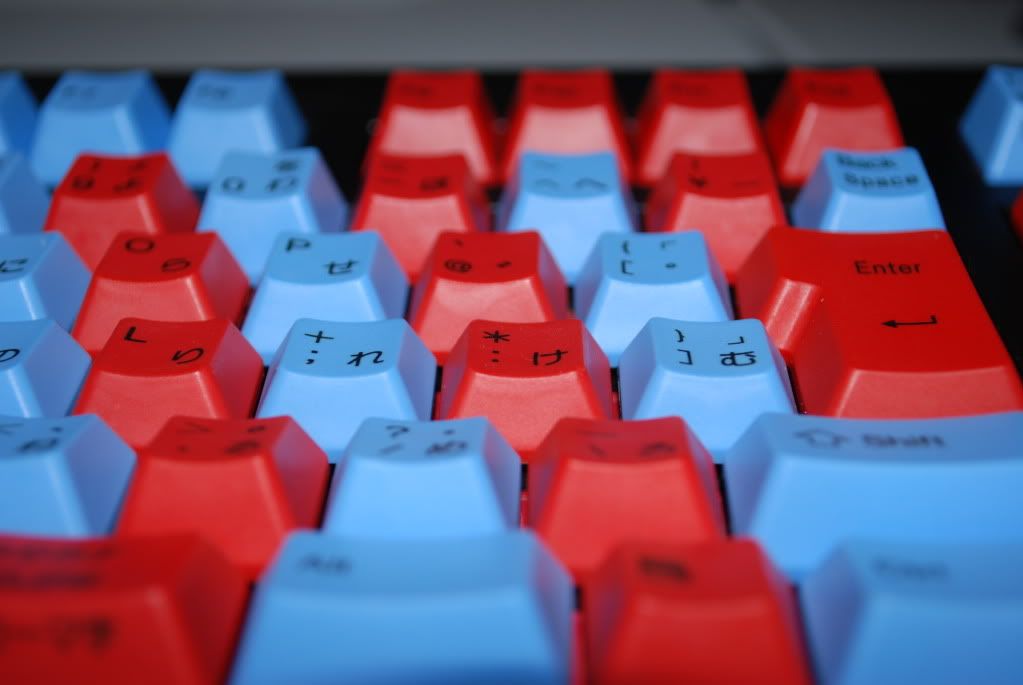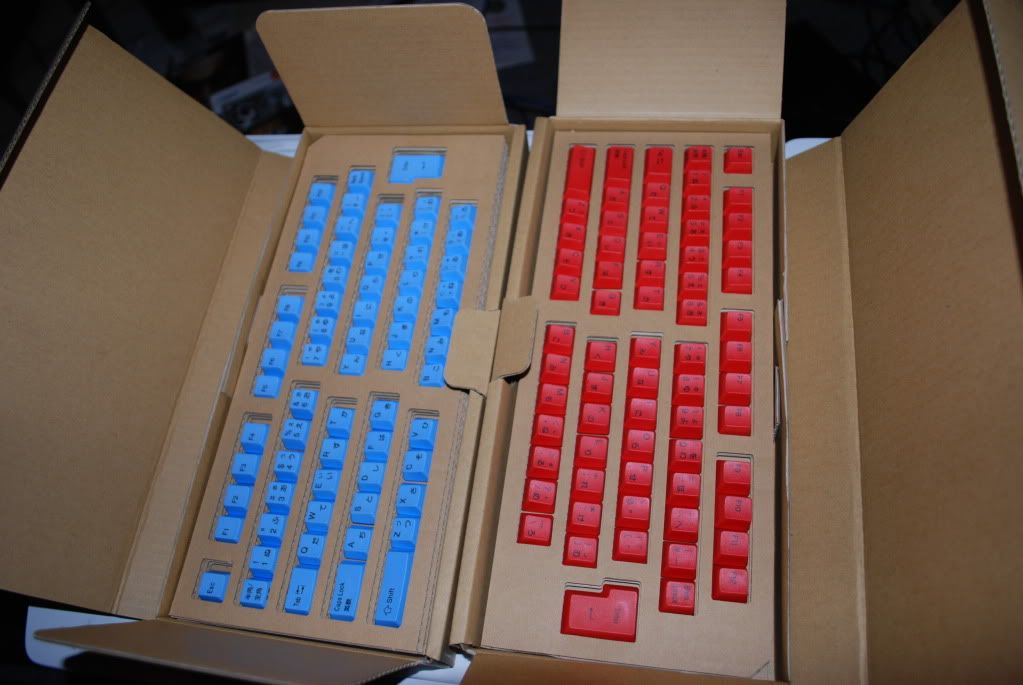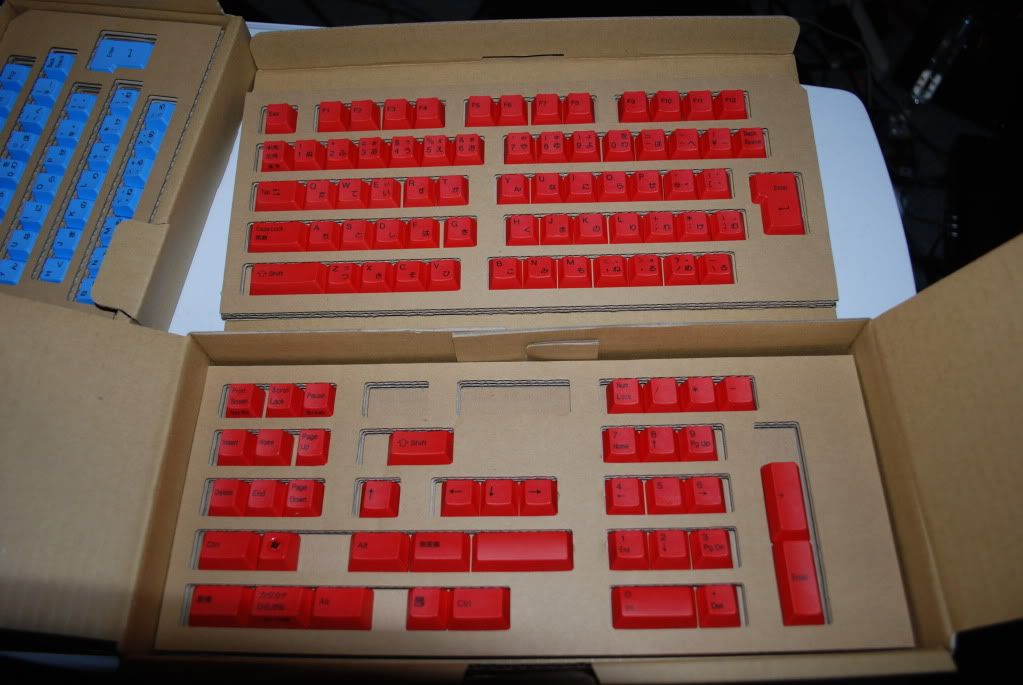 I thought it turned out quite good, I'm happy with it.