Hello,
This will be my first post - a post to share my sad, grueling experience with XFX. This thread will be similar to
XFX; Warranty Denial
, an eye-opening thread that I saw prior to buying my graphics card, but ignored regardless with the though: it can't be
that
bad.
I'm not here to say that every XFX RMAs will be bad, but, of my particular case, I can laugh out loud at the ridiculous absurdity and cry out loud at the quick loss;
Quote:
I would also like to mention first that my cards are never abused, and I have never modified a 5830 beyond its original referenced hardware specification. My effort here is to expose and to reiterate the abomination of bs that clouds up xfx warranty support. NCspecV81
I purchased my XFX Radeon HD 5830 graphics card from TigerDirect on 5/10/11. It was near the end of my first year as a college student, and with some pocket money that I garnered, I finally got a dedicated graphics card to use - an
amazing
upgrade from on-board Radeon HD 4200.
I received my card from TD on 5/24/11; the first thing I did was to register it for its infamous Double
Lifetime
Warranty. After I did that, I carefully installed the card ($100 is quite a fortune for me!), and ran Total War: Shogun 2, a game that came with the card.
In a short time (<3 minutes), the screen was showing what I came to know as "artifacts." I first thought, "Just a few random lines... could be the monitor's connection or something." I mean, my card was brand new, and I had no reason to suspect it.
Later that day, I ran a stability test, and under 5 minutes, the screen would go crazy and show BSOD. Damn.
I contacted XFX for support, because I really did not want to try RMA to TD (XFX is closer, and I already cut up the barcode for rebate!). I received a reply from DANIEL_E, telling me that I should not overclock my systems - which I did not. The whole lengthy essay he wrote to me sounded very
useless.
And it is.
As much as I valued my investment, I had my exams coming up, which were leading up to my finals less than a month away. I put the graphics card out of my thought since XFX's warranty period is lifetime - a month or two could wait.
EMPHASIS
I
thought
RMAing with the manufacturer would be as easy as RMAing with the vendor. And plus, I was
guaranteed
a
LIFETIME
warranty; it didn't matter for me if I waited a month or two. I mean, I didn't think XFX would pull one like this, did I? I do, however, acknowledge that I could have avoided it all had I took my time to RMA to TD.
By the time I had experienced the artifacts, I had already cut out the barcode. The card popped in and showed display; great. Windows updated its Experience Rating; great. I
assumed
the card was perfectly functional because it wasn't DOA. And I was trying to rush to get the mail-in rebate form sent by that day. Why? Because I was moving out of my school dorm in less than a month and I've heard that rebates can take 3~5 weeks - if they get processed at all.
AND I WAS BUSY. I'M SORRY FOR TRUSTING A WARRANTY SO MUCH.
I was running Starcraft II on 7/2/11, and after a custom game, BSOD showed up. I did not try to immediately RMA after my finals because the game ran pretty smoothly - although a line or two would occasionally show up. And plus, I was excited to be able to finally play games! At a super high quality, too. The card then no longer displayed anything and rebooting only resulted in my fans spinning. I took my card out, and display was back up via my on-board.
I requested for RMA, got my authorization, and sent my card. Aware of what could happen (because of all the horror stories I read), I took several pictures of PCB at UPS, <10 minutes prior to packaging with UPS workers and shipping it to Ontario, which is only about 100 miles away.
The next week, I got an email and a new Support Ticket message illustrating that a small capacitor on PCB was physically damaged (one of its ends came off), and thus voiding the warranty. I argued, saying that when I shipped, the card did not have any physical damages, and the shipment followed XFX's Shipping Guide line to line.
One of the bullet points says "Any damage caused by inadequate protection during transit will void the warranty," except the card was properly secured with three protective materials, checked and confirmed by UPS personnel, and shipped to a relatively local distance. I argued thus so, saying that I, the consumer, have done everything I was instructed to do and met my ends of the RMA. The broken capacitor, because it was evidently not there when I shipped it, could only have occurred during or after the transit - both cases rule out my responsibilities. And UPS isn't to blame because I know we packaged it properly and securely - I know the package was secured because I've helped my dad pack his fragile international shipments hundreds of times. And on top of that, a small capacitor, especially something that XFX believes to be "really sturdy... [and] looks like it got caught on something while being installed or removed from a computer case" could not have magically came off during the transit. And that clearly wasn't the case when I packaged and shipped it.
The last of the tickets by DANIEL_E says "Bottom line is the card arrived to us with a broken component." Excuse him, but the bottom line is that the card arrived to the inspection team with a broken component, and if an employee accidentally nicked the capacitor off the edge of a desk, the card arrived with a broken component.
Think, imagine,
marvel
for a second of how the capacitor could have came off. I have pictures that I can upload upon request - it shows time and date - that will rule out that the card came out of my case and was shipped perfectly fine. It could really not have occurred during the transit unless a UPS worker unpacked the box and hacked at the capacitor - which can not be the case. So it leaves to the occurrence taking place at XFX. XFX, before DANIEL_E found out.
I can include the Support Ticket messages and/or pictures that I took and ones that I received from XFX.
The only thing I want to make clear is that my card lasted less than two months, and XFX's Double Lifetime Warranty was void due to a magical damage to the card.
Do
and
try
to
avoid
XFX.
Thanks for reading and best luck to all of you,
Johnny
Edit 7/20/11 4:16PM
: I'm waiting to hear back from a voice mail that I left, following a poster's suggestions. Will seek BBB next week if no news.
Edit 7/19/11 1:33PM
: pictures are up; will get a higher quality of my phone picture later via memory card (my photo is downsized b/c I sent it to my email via txt).
Edit 7/21/11 1:16AM
: won't be able to access Internet until Sunday night.
Sorry, I did not know how to post pictures... I just made a photobucket account actually.
Edit 7/20/11 2:25PM
: higher resolution pictures are now uploaded. Will take/upload pictures of the same card that is to arrive later today.
The first three are my pictures, taken ~10 minutes prior to shipping at UPS: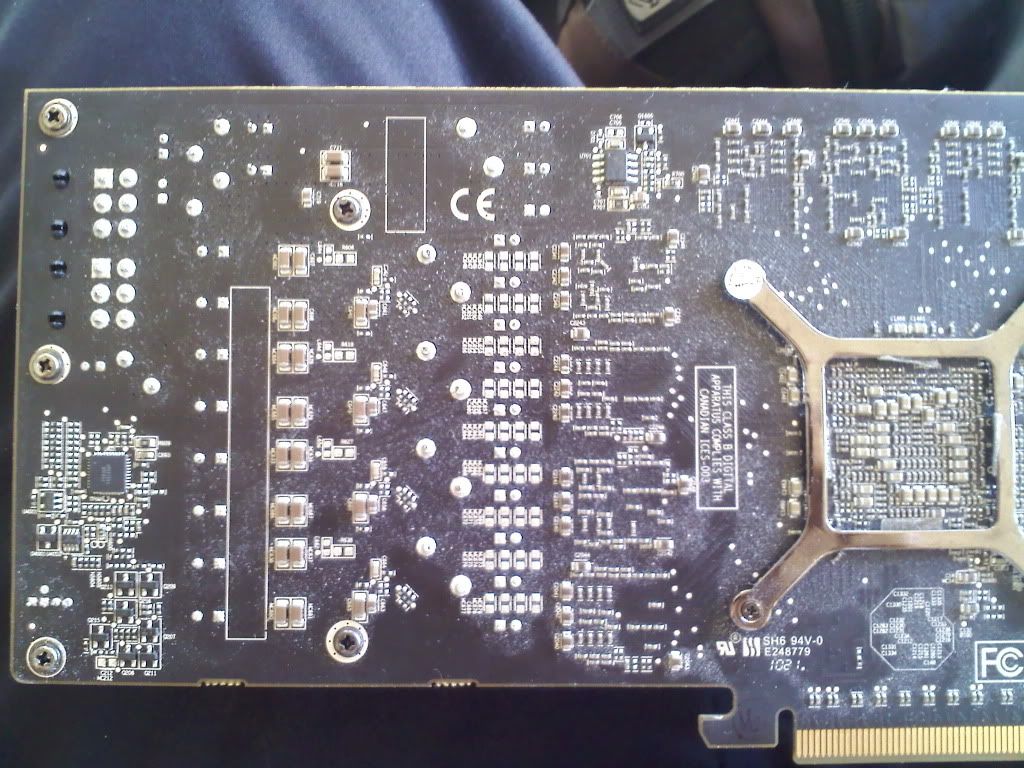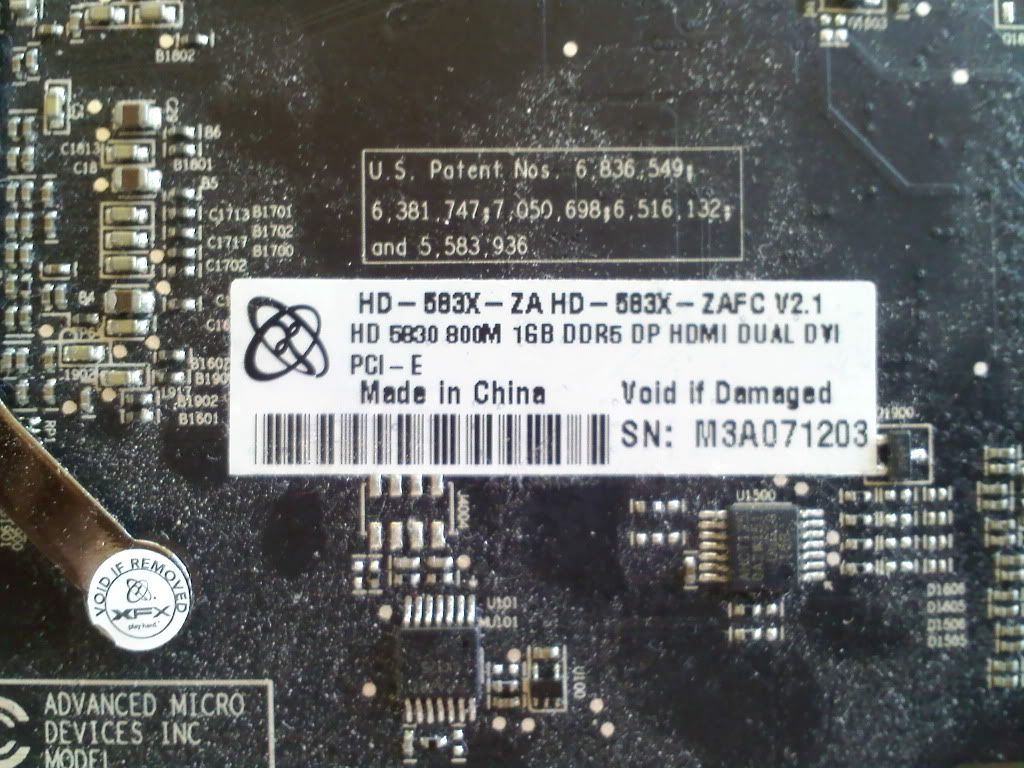 The two pictures sent by XFX: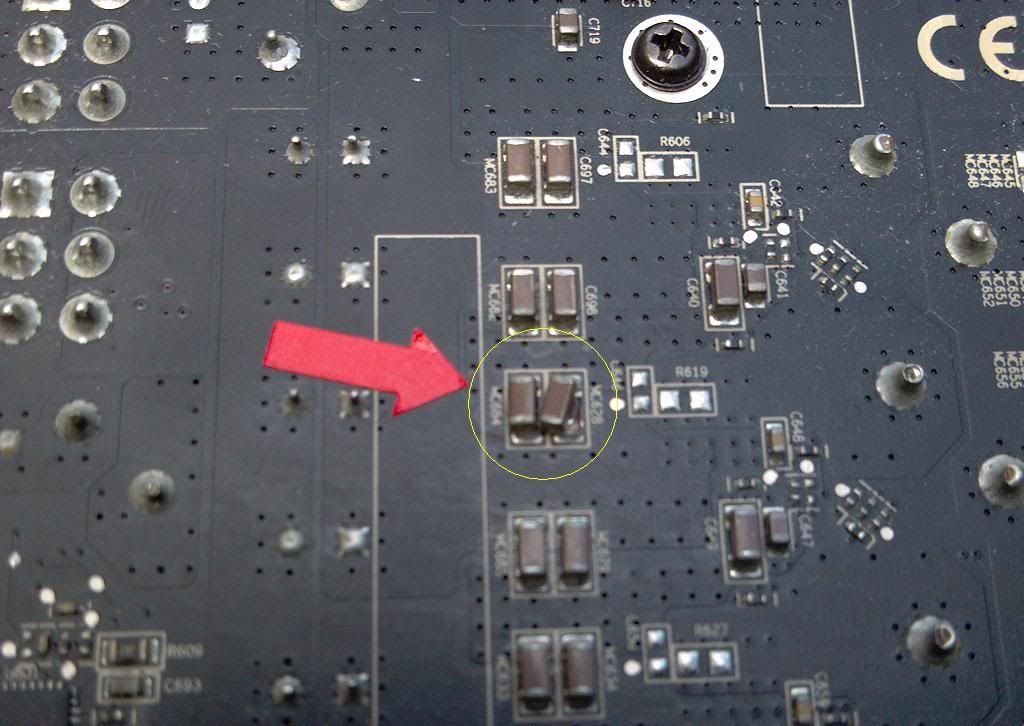 Edit 7/20/11 4:13PM
: pictures of the graphic card as returned: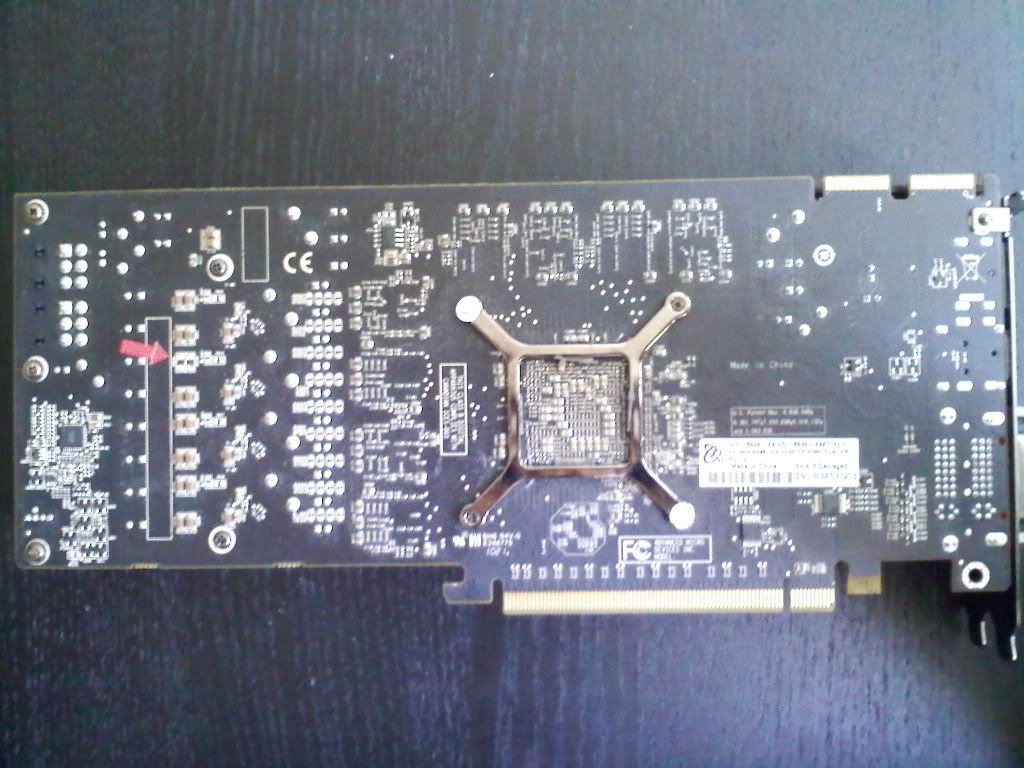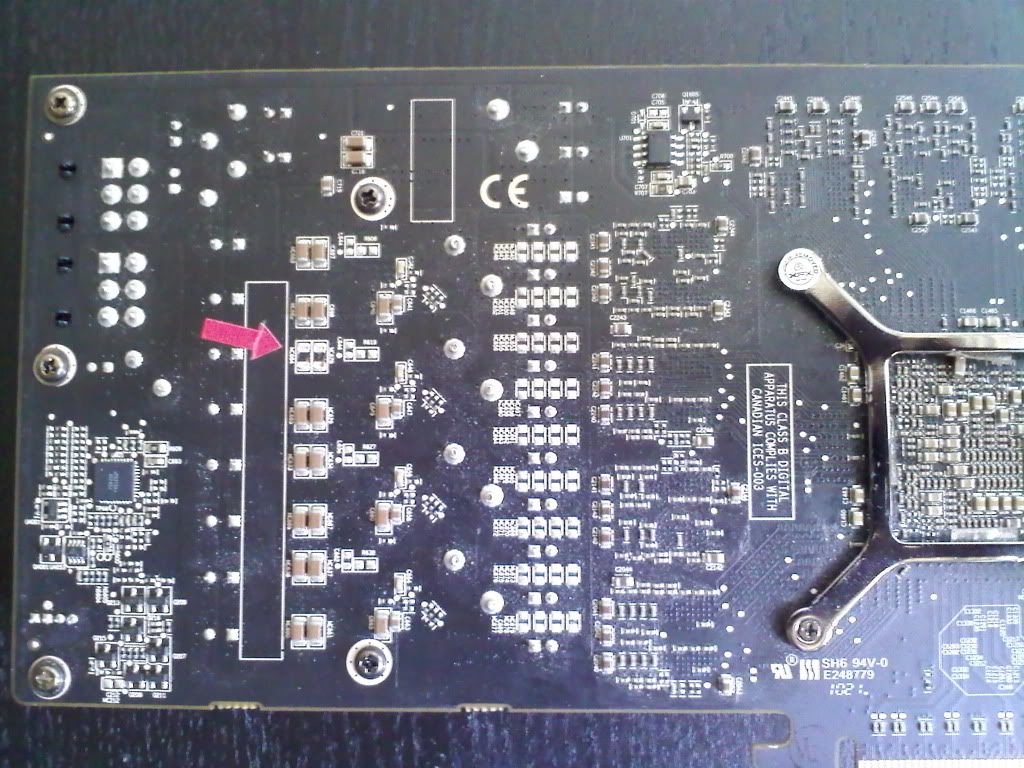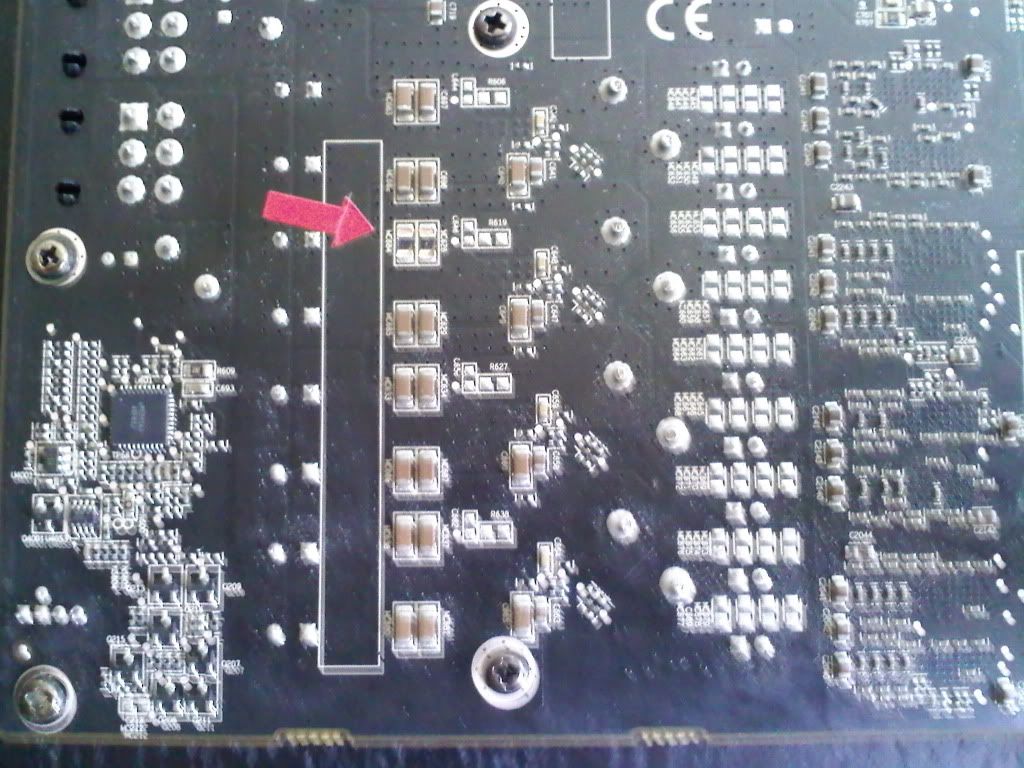 The capacitor cap did not come with the package! Looked everywhere.
Edited by jomoxhwang - 7/21/11 at 9:15am