I've had my q6600 running @ 3.9ghz @ 1.65v for 3 years now, Still rock solid and my temps are great. Even when I ran my mugen 2 temps were still great.
I dunno where you guys got your info about this chip but it's very clear most of you have never owned the chip or done any research on it.
And the reason why I cannot get my q6600 any higher then 3.9ghz (I've had it boot 4.01ghz twice the whole time I've had it) is due to a FSB wall on my mobo. Regardless if I disable cores or run 1.75v vcore with a 1.5v NB it doesn't matter, it will never post.
But I will say, it will be difficult for you to achieve 4ghz with a q6600 even with a great motherboard.
Your best bet would be to achieve 3.8ghz and call it a day. Just dial it in with 425x9 and go from there.
Here is an old screenshot that's always nice to see.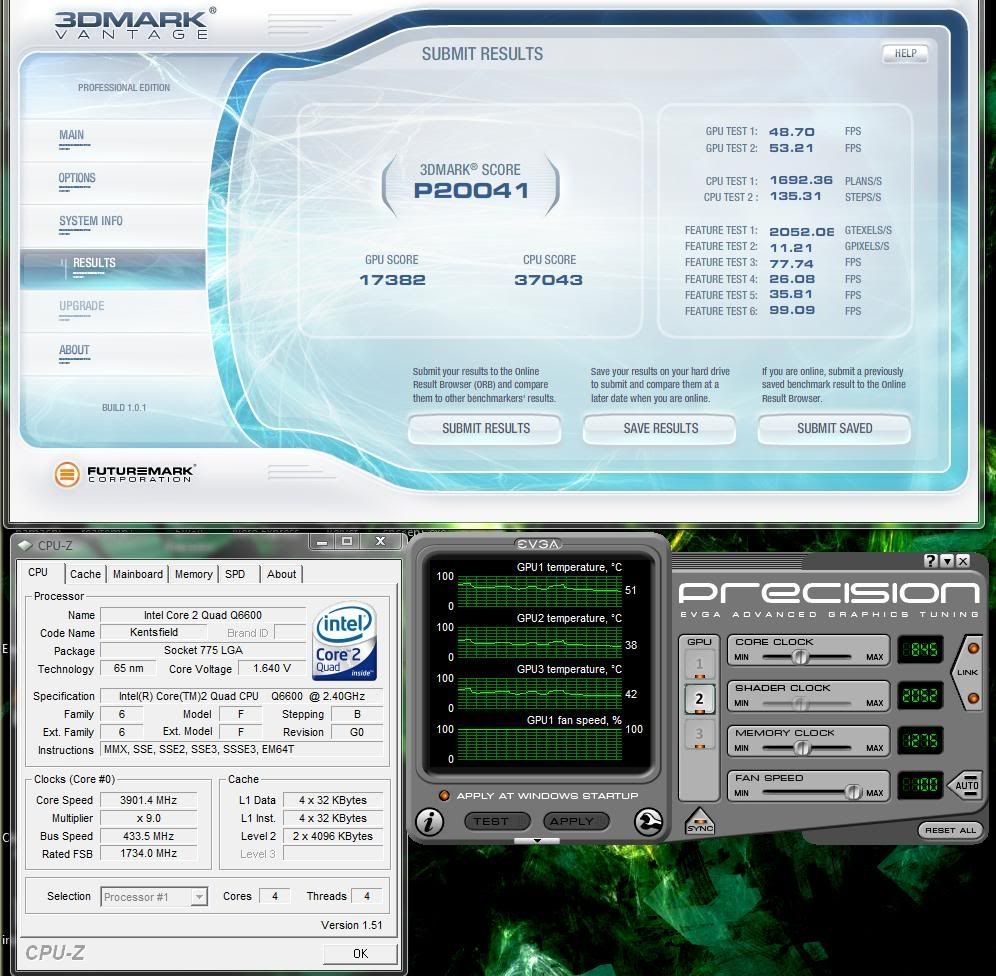 Edited by KusH - 7/20/11 at 5:34am