Whenever I watch netflix on my Dell streak (on the official 2.2 rom), I get a strange problem where the colors are all shifted down a few pixels. There's a large green/pink/purple bar left on top. Here's a screenshot. Pay attention to the hat.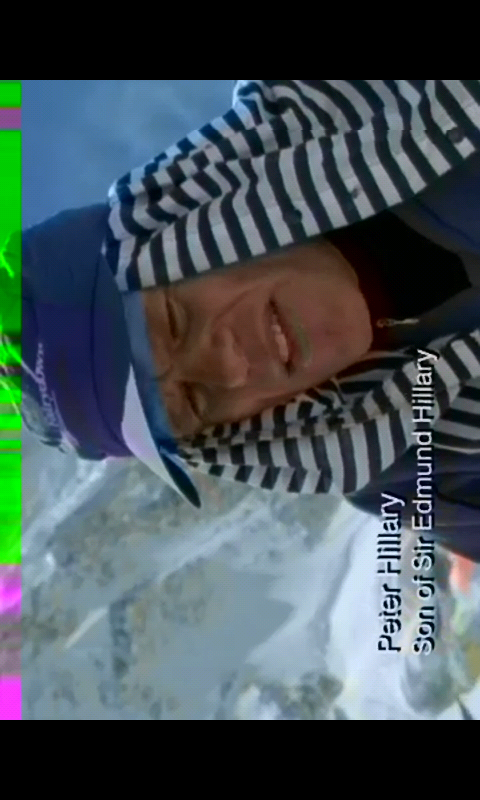 Is this a common issue? I searched for it and found nothing.
EDIT: One more question- Is there a way that I can cap the data speeds? AT&T screwed me into a 2GB/month plan, and I'd like to be able to watch more than 3 movies.
Edited by foothead - 7/20/11 at 6:24am
CPU
Motherboard
Graphics
RAM
258x Omron MY4N relay @ 4 Hz
plywood
um, blinky lights?
4096 bit core memory
OS
Monitor
Keyboard
Power
Machine code FTW!
100+ LEDs
lots of switches
some huge 24V transformer
Case
Audio
plywood
CLICK CLICK CLICK
View all
CPU
Motherboard
Graphics
RAM
Q9000 @2.0 GHz
HP DV7 2270us
Mobility Radeon 4650
4GB DDR3
Hard Drive
Optical Drive
OS
Monitor
40GB Hitachi
DVD-RW drive
Debian + W7 Home premium x64
23" AOC panel
Keyboard
Power
Case
Mouse
Undecided
500 Whr Lithium ion
homemade out of ABS sheet
Wacom Bamboo touch
Mouse Pad
N/A
View all
CPU
Graphics
RAM
Hard Drive
Atom N270
Intel GMA
1GB DDR2
160GB
OS
Monitor
Ubuntu 12.04
10.1 inch 1024x600 lcd
View all
hide details
CPU
Motherboard
Graphics
RAM
258x Omron MY4N relay @ 4 Hz
plywood
um, blinky lights?
4096 bit core memory
OS
Monitor
Keyboard
Power
Machine code FTW!
100+ LEDs
lots of switches
some huge 24V transformer
Case
Audio
plywood
CLICK CLICK CLICK
View all
CPU
Motherboard
Graphics
RAM
Q9000 @2.0 GHz
HP DV7 2270us
Mobility Radeon 4650
4GB DDR3
Hard Drive
Optical Drive
OS
Monitor
40GB Hitachi
DVD-RW drive
Debian + W7 Home premium x64
23" AOC panel
Keyboard
Power
Case
Mouse
Undecided
500 Whr Lithium ion
homemade out of ABS sheet
Wacom Bamboo touch
Mouse Pad
N/A
View all
CPU
Graphics
RAM
Hard Drive
Atom N270
Intel GMA
1GB DDR2
160GB
OS
Monitor
Ubuntu 12.04
10.1 inch 1024x600 lcd
View all
hide details