I see a lot of threads always asking questions about Racing simulators so I thought I would try and put all my info in one place.
(**Note: this is still a work in progress feel free to add to this, I still need reviews and videos for LFS, NFS, RBR, F1 ect, as well as hardware reviews).
Quote:
iRacing:
www.iracing.com
(if you sign up don't forget to use me as a referral
)
Quote:
Originally Posted by Draygonn;13728723 
Haha, just my luck.

How is I-Racing? A monthly subscription for a racing game means it would have to be quite addicting.

Has anyone been able to use the shifter lights effectively? I sit too close to the wheel to make use of them.
They have a few different subscription options:
Quote:
2 years
1 year
3 months (season pass)
1 month trial
http://www.iracing.com/buy-1-get-2/
Right now they have a buy one get two free deal. Where you can try three months of iRacing for only $12.
When you first sign up you get the following:
Quote:
Cars -
SCCA Spec Racer Ford (Road)
Legends Ford '34 Coupe (Oval)
Mazda MX-5 (Road)
Pontiac Solstice (Road)
Street Stock (Oval)
Tracks
-
Centripetal Circuit (Oval)
Charlotte Motor Speedway (Oval)
Lanier National Speedway (Oval)
Lime Rock Park (Road)
Mazda Laguna Seca (Road)
Okayama International Circuit (Road)
Oxford Plains Speedway (Oval)
South Boston Speedway (Oval)
Summit Point Raceway (Road)
Thompson International Speedway (Oval)
The way the game works is based on a license system:
Quote:
Licenses -
Rookie - 4.0
D - 4.0
C - 4.0
B - 4.0
A
Pro
Each time you move up a license level you unlock a new series. Each new series offers different types of cars and tracks (a lot of tracks are interchangeable though; meaning you might only need to buy one or two tracks in order to run the new series). You also don't have to buy every track for that particular series/season. You can pick and choose which races you would like to run.
In order to move up you must meet the minimum requirements for that license. Requirements are based on -
Safety rating
Time in license
Races (Set Number you must participate in)
You can however get around the "time" by having a very good safety rating.
Races:
Quote:
Races are setup using a number of different factors:
iRating
Qualifying
Division (how good you are in that series)
iRating -
Is basically how good you are overall. Your iRating is based on:
finishing positions
competition strength
number of races competed in
Qualifying -
fastest lap you did in qualifying. This is taken into consideration but is mostly used for gridding purposes.
Division -
This is basically how you stack up against the competition in that specific series.
This way you are always ensured a fun and competitive race. So you don't need to worry about racing against the aliens that are three seconds or more faster then you.
Events:
Quote:
There are usually four events -
Open Practice
Qualifying
Race
Time Trial
Open Practice -
This is a free practice. This is where you work on your setup, learn the track, practice against other drivers ect....Safety Rating and iRating are not effected in this event.
Qualifying -
This is where you try and run the fastest lap you can. The lap you run in this event will determine your place on the grid in the races you run. Your qualifying times are only used for that week. If you return to the track at a later date in the season you must re-qualify. Safety Rating
IS
effected in this event.
Race -
This event is where you compete against other drivers. Safety Rating and iRating
ARE
effect in this event.
Time Trial -
This event is you vs. the track so to speak. Run your best eight consecutive laps average time is then calculated. Safety Rating and Time Trial Rating ARE effected in this event.
Safety Rating:
Quote:
This is pretty complected. It basically works by calculating the number of incidents to the number of corners completed. Incidents can range from speeding in the pits to wreaking another car. The way iRacing works in terms of car-car contact is a "everyone's at fault" system. Meaning if you hit someone not only do you get penalized but so do they, even if it was blatantly your fault. This basically forces you to "take care of each other" on the track.
Game Engine:
Quote:
Graphics - 4/5
Sound - 3/5
Physics - 4/5
Track Designed - 5/5 (they are the best in any sim, real drivers use them to learn the tracks, that is how detailed and perfect they are).
Force Feedback - 4/5
What I personally don't like about iRacing:
Quote:
No Weather
Damage needs more detail
Anti Stall system
No gear grind
Racing line doesn't change
Tracks are not dynamic (no rubber build up, marbling, heat ect...)
Final Thoughts:
Quote:
When you first sign up there are more then enough things to keep you busy. In all honesty you don't need to buy anything for the first three months or so. Even though you will get the D license quickly it is a good idea to stay in the rookie series for a while.

The cost of each new series makes you focus and actually have a clear plan. You will spend a great deal of time (once in the higher licenses) in your selected series (most of the time 6-9 months or longer if you like). So in all honesty the cost isn't that bad.

This isn't your average sim/game, this is big boy stuff. You need to approach it that way. Have goals and have a plan. This is basically a virtual racing career.

I really like iRacing though. It is well organized and easy to use (configuring your wheel and pedals is simple and easy). Because of the iRating system races are competitive and fun. You need to go slow and take your time though, it is easy to burn out. Don't try and rush just to get the next license; not only will you get burned out but you wont have developed the skills necessary to compete at the next level. Also don't get discouraged, you will have good streaks and bad streaks. Sometimes you will consistently finish on the podium and then for some reason you will hit a streak where you cannot even finish a race.

Make sure you have a plan and stick too it. Set a goal of where you want to be and then take the steps necessary to get there. But above all have fun, remember it's only a game.
[ame]
http://www.youtube.com/watch?v=tqUo3rxaXT4[/ame]
[ame]
http://www.youtube.com/watch?v=i7sEnYL9bYU&playnext=1&list=PLE2D16EA191FF8A34[/ame]
http://www.youtube.com/user/zippy476?feature=mhee#p/c/0/ZzOkeK5l6K4
Here are the category's and games that follow:
Quote:
-Scenic
:
Test Drive Unlimited (Better and more "realistic" physics then the later in my opinion)
Test Drive Unlimited 2
Burnout Paradise
Recommended Equipment
: Xbox 360 controller or Wheel
-Simulator
:
GTR2
rFactor
LFS
iRacing
RBR
Recommended Equipment
: Wheel
-SimCade
:
F1 2010
NFS:Shift
NFS:Shift 2
Dirt Series
Grid Series
Recommended Equipment
: Xbox 360 controller or Wheel
Arcade:
???
Quote:
Hardware:Wheels:
Low End -
Logitech® MOMO® Racing Force Feedback Wheel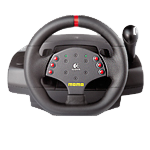 Logitech Driving Force™ GT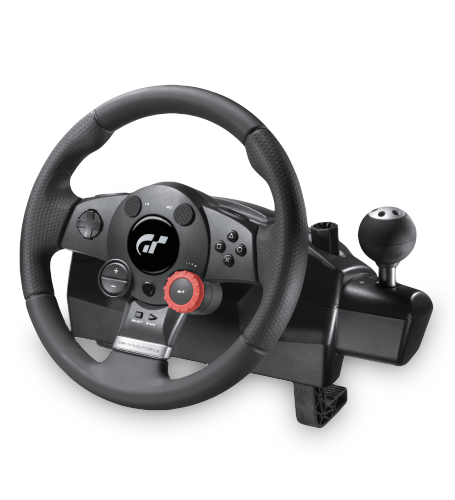 Mid Range -
Porsche 911 Carrera Wheel - US
Porsche 911 GT3 RS V2 Wheel - US
Logitech G27 Racing Wheel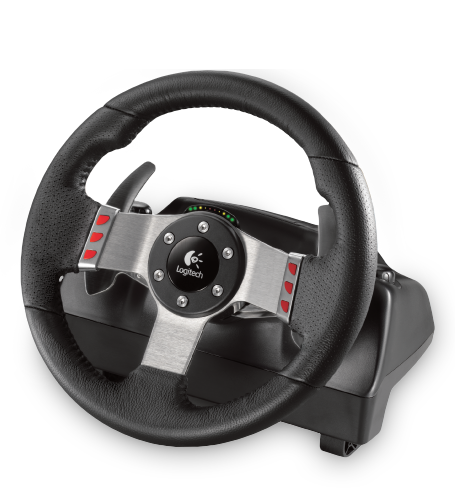 T500 RS
Forza Motorsport CSR Wheel USA
Forza Motorsport CSR Elite Wheel USA
High End -
FREX Force Feedback Wheel SimWHEEL
ECCI TRACKSTAR 6000 steering unit
Pedals:
High End -
Cannon Simulation Technologies
TRACKSTAR 6000 pedal unit
FREX GP Pedal conversion kit
Mid Range -
ClubSport Pedals
CSR Elite Pedals
CSR Pedals
Button Boxes, Wheel Kits, Adapters, accessories, etc..:Resources:
Edited by Zippy476 - 3/21/12 at 12:40pm